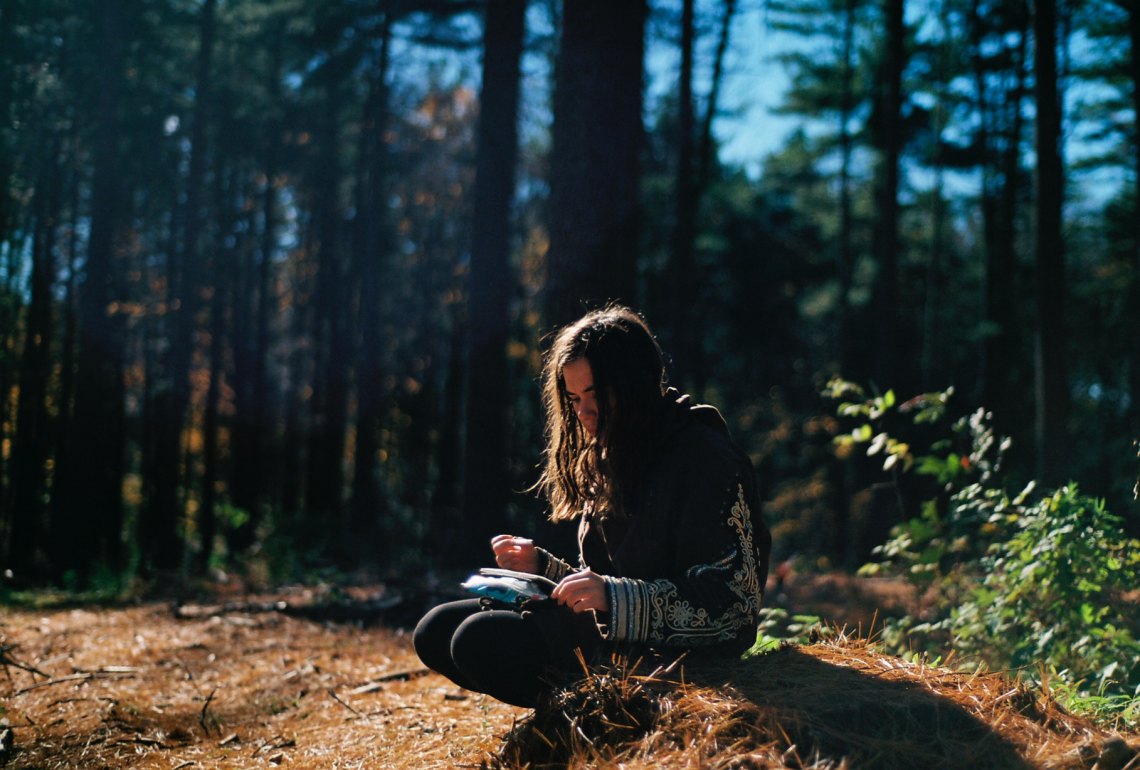 My grandfather shoved a page of The Globe and Mail into my green briefcase before heading to Greece. It reads "The Poet Of The 21st Century" and featured Atticus.
I found it last night and brought it with me to breakfast. I feel supported immensely by my entire family with my writing, however at times in these last 5 years I have felt that my grandfather doesn't approve fully of my career choice — I am an autodidact and he has ruled the world of academia. I secretly feel he is a little defeated I've never been to university, although he supports and loves me loudly and clear. My work is loud and shocking, I am not sure he always loves what I write but he does tries to find ways to connect with me — he doesn't use many words. This newspaper was an offering of his care, and I loved that. He's also editing my book like a hawk right now, and I love him for that as the opening poem in my book at the moment reads:
"Who says feminists hate men
the only bashing of men I do
is with my vagina."
Brave grandfather indeed.
This morning sitting in a cafe in Chania, Greece I read the interview Atticus did on being a poet in the 21st century, online. At first I thought it was cowardly for one to wear a mask — bear your spirit part of me cried, you're not being fully open. I read on, and felt wrong. I went halfway through my Greek coffee that tastes like soup and thick yogurt and warm bread to read snippets of his work and I loved all of them.
I'm hiding the last month a little from online, being so accessible to this world is beautiful, as Atticus said — having people respond to your work in a nanosecond is incredible compared to the greats who sat in towers slaving to the pen only to find out after they were dead the world found their work a phenomenon.
He wrote about how nature inspires his work greatest, and my fathers words two days ago drifted in my ear encouragingly. Since taking the week off I awake without an alarm, I make a coffee slowly, I read — fuck, I never read. I sit and marvel at the green of the mountains. Watch the mother cat and her kittens still sleeping in the mercy of the shade before the burning sun walks forth.
I have wandered aimlessly in dried rivers, sat by candlelight in my fathers house as he reads me Greek poetry and tells me stories of meeting my mother in India. Of them living naked in caves all over the world together. I have been picking figs from mountains and pears from trees and swimming in water so clean I could drink it. I feel healed from this experience seeing my father again, but also aliveness at the rest of the things I am taking in, in Greece.
I made the choice a few days ago to slow down my year. Less accessibility — a few speaking gigs and the book and that's probably it. I'm going to retreat further into the simplicity of cracking bread open and seeing it steam, sitting at a cafe and feeling the thud of a kiss on a woman's cheek by a man who adores her.
What I heard loudest in Atticus's choice to wear a mask is to honour his dharma by creating from in to out, not out to in. This is the key really to creating great art. What it gave me, is another reminder to be less accessible to this world, I've been exhausted for it recently and his words serve as a reminder to the retreat and rest my spirit is calling for.