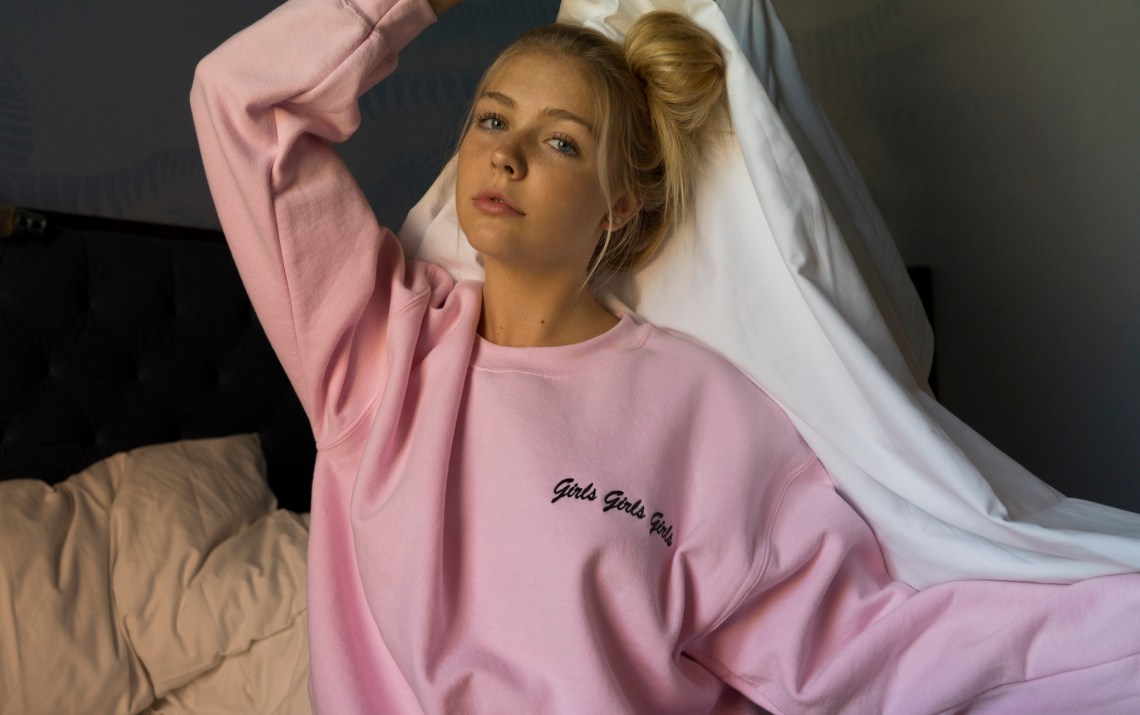 I remember the first "heartbreak" that I experienced. It was sometime back in middle school. Man I honestly believed I was head over heels for this kid. I didn't even get over him until my sophomore year of high school. But I was still living my life. Getting over him was a process and after getting over him, I was living a great life and I was laughing with so many friends. I was enjoying my time.
I met you at the end of one of the hardest years I had in school thus far. Junior year of high school, filled with AP and honors classes, ACTs and AP tests. At this point in my life I really believed that I was not going to find my person to love in high school. I focused on school, I loved my friends, and I laughed at about anything that was funny. I was content with life and I just wanted to enjoy it to the fullest. I had no intentions to get into a relationship anytime soon. But then you popped into my life and my world changed.
I remember the first time we really talked to each other; we talked all day until the late hours. I remember when I got so excited to receive a message from you. Man oh man; I was really head over heels for you. The butterflies I got with you were so intense. I knew for a fact that I really liked you.
We kept talking. We got to know each other more.
Then that one day, I was able to call you mine. We made so many memories. We had so much fun. But all that fun was experienced more in high school. We had one really good year together. By that I mean, no problems and we cared and loved for each other deeply and always thought of each other. The year we graduated, you left. You went out the country, and I think that's when everything changed for us.
We were still a strong couple, don't get me wrong. But I think something changed.
I wanted to venture out more and experience the teenage life and I think after that you wanted to travel more. When you came back, we were starting college.
College was a scary time for both us. We both worried about us meeting new people. We both promised we wouldn't leave each other. What happened? When did it all change?
Freshmen year we were still okay, but then sophomore year hit. A challenging time that we ultimately were unable to work through and issues became more frequent. Conversations became shorter and it felt like a struggle to make time to see each other.
Time was not working on our side anymore. We both needed to study and we did meet new people (and by that I mean just people to hang out with) or got to make deeper friendships with others. Those relationships with others took more precedent over our relationship. I don't know the exact time it changed for us, but it did.
Even though our breakup was recent, I've been missing you for much longer than that.
I was missing the "us" that we were in high school. I was missing the late night silly talks with you. I was missing the times where you made more of an effort to see me. I was missing the carefree easy life we had that allowed us to talk to each other more. I was missing the you that would choose me. I was missing the you who said would fight for us and the relationship.
And I'm still missing that. And I still keep thinking that maybe right now is not our time and we just need to focus on our studies. I'm hoping that we get another chance. I hear the stories of those who are on and off or life takes them in different directions and then they come back. And that's what I'm hoping for us.
And I'm still hoping that the "you" I first met will resurface, maybe in a different form, but the one who really wanted us to be together.
I still love you and I know I always will. You will still always have a piece of my heart, no matter what or who comes into my life.