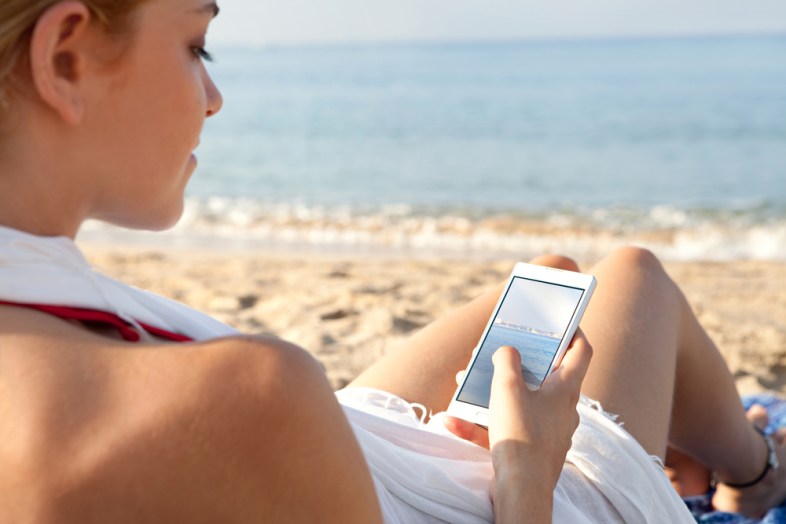 Once you sell your cell phone, instead of spending top dollar on a brand new one, why not consider upgrading, but to a newer model of a used cell phone? This is a great way to get a good deal on a newer phone than what you had. Here are some tips to help you get a phone that is in great condition, and not stolen.
What to Look For
It should be unlocked – You want a phone that isn't locked, so you have the freedom to choose whatever carrier you want to use.
Buy it Now – If you are shopping on eBay, use the Buy it Now option rather than bidding on a cell phone. You can often get much better deals that way.
Look at the Cost of New – See what new phones with similar specifications cost. If the used cell phone you are looking at costs almost as much as a new one, it isn't worth it. You may as well get the new one.
Check the Accessories – Make sure that all of the accessories are included. If not, find out what they cost to buy separately, and use this expense to talk the seller down in price.
Where to Buy Used Cell Phones
Social Networks – You probably have friends who are advertising their old phones for sale through social networking. You have more trust in someone you know than when you buy something from a stranger through a classified ad.
Swappa – This is a great classified ad website, and it has a feature others don't offer: a system that lets you report others for selling phones that are stolen, have an altered ESN, have damaged screens, or have water damage. You will get your money back through PayPal. Each listing is verified, so you have less worries about getting ripped off.
Whatever website you use, if you buy a cell phone online, make sure that there is a return policy. This way, you not only can return the phone if it is not as described, and you know that the seller is trustworthy.
More Tips
Meet the Seller in Person – When buying anything used, it is always best to meet up with the seller in person whenever possible. This way, you get to check out the merchandise in person, and not just go by a photo and the seller's online description of the cell phone. Photos and a description are not always real, and you may end up with a piece of junk. Unfortunately, these disreputable sellers aren't going to be around when you want to return the cell phone and get your money back.
Negotiate – Before meeting the seller, make sure that you negotiate the price of the used cell phone based on what you have researched, and the seller's description of the item. If there are minor scratches, don't worry about it, because they don't affect how the phone works. But, if there are any large scratches or dents, you can negotiate for a better price.
Check the Phone – If you are meeting the seller in person to buy the cell phone, make sure that you don't give them any money until you have tried out the phone and make sure that it works perfectly. Put your SIM card in, check all of the cables, etc. If the seller is honest, they won't have a problem with you doing this. If they don't want you to check out the phone before paying for it, you can pretty much bet on it having something wrong with it.