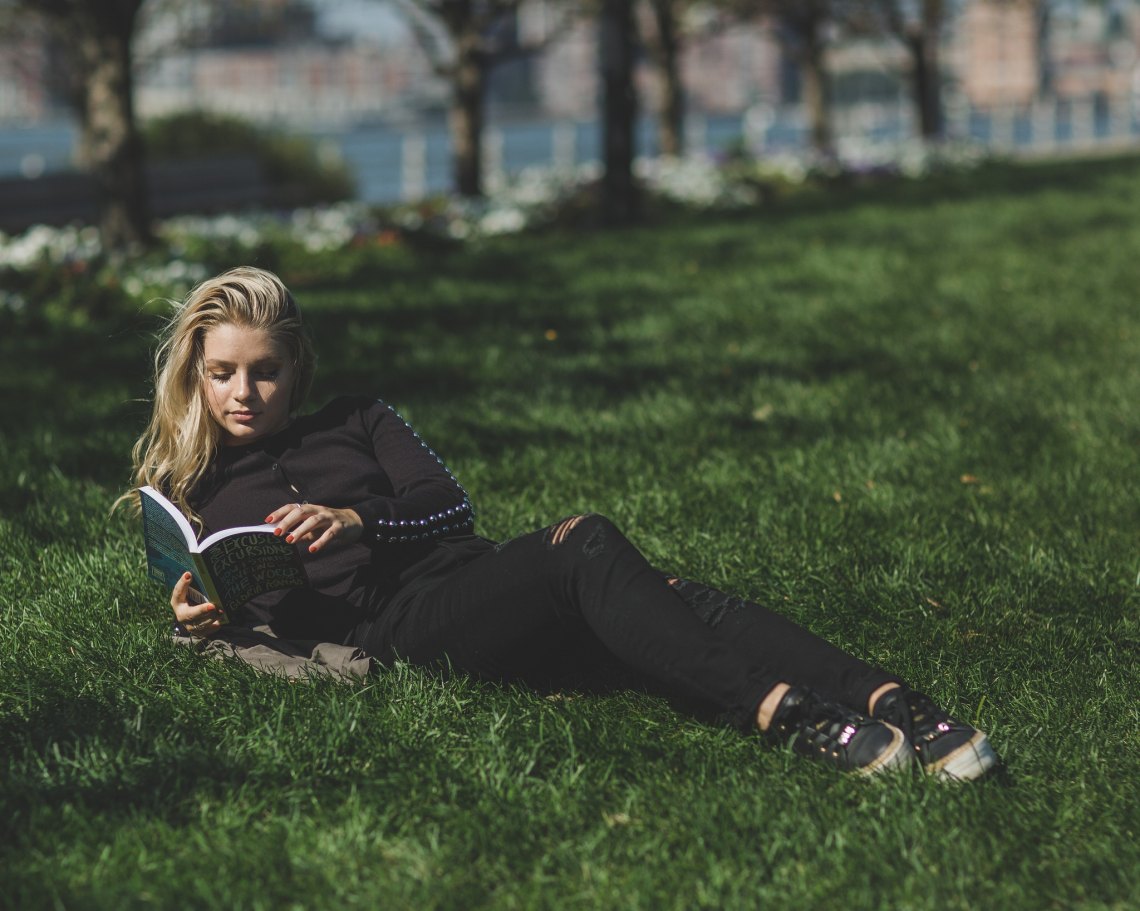 As soon as someone says "poetry" what do you think of? Until recently, I made an exasperated sound and would do anything I could to not read poetry. All I knew about poetry was from what I was taught in high school: I just didn't "get it." That almost swore me off poetry forever, but I have since learned that there is more to poetry than what old white dead guys think about the world. Because poetry is so much more than what you and I have been taught.
Poetry has been an underused medium to tell a story but this is in the process of changing. The poetry collections listed here have changed how I saw poetry as a genre, a way of learning, and exploring myself and my emotions. Reading through these poems and collections, I felt as though I had written them all myself because the author just got me. Poetry has come full circle.
A novel in verse, Jason Reynold's Long Way Down tells the story of the meaning of revenge and letting the ghosts of your past go. Reynolds is a fantastic author, whether writing in prose or verse, and the stories he creates are relevant, hard hitting, and socially critical. Everyone can relate to the main character, Will, and his decision making process during the course of the story. Each poem brings you closer to the brink of decision point and you will be left wondering how Reynolds could have put so much into these poems. Long Way Down will make you want to read more novels in verse (which Ellen Hopkins has plenty to share and they are all great).
If you've ever felt as though the fairy tales of old are too full of white knights, then you will love picking up Amanda Lovelace's debut poetry collection. Full of thought provoking works that you will feel as though you wrote yourself, The Princess Saves Herself in this One is a feminist poetry collection that everyone needs to read. It is about learning how to live with yourself and ensure you are getting the best out of this world because it is what you deserve. This collection is so popular that Lovelace will be releasing two sequels, The Witch Doesn't Burn in this One in 2018 and The Mermaid's Voice Returns in this One in 2019. I am eagerly awaiting the release of both.
Another novel in verse, Street Love is a retelling of Shakespeare's Romeo and Juliet. It focuses on Damien and Junice and how they come together to fall in love. What Walter Dean Myers does so perfectly is keep the lyrical aspect flowing while creating subtle hints about the behind-the-scenes so the reader can fill in their own gaps while still wanting to devour more of the story. You will forget you are reading poetry as you settle into Street Love.
What would a list of fantastic poetry collections be without Rupi Kaur. Following up to the New York Times bestselling collection Milk and Honey, The Sun and Her Flowers depicts growth and healing after losing bits of yourself. These poems aren't your typical "English Class" poems: included are illustrations relevant to the poems, giving it an artsy feel and keeping you within the pages. Some of the best poetry I've ever read and connected to, Rupi Kaur's collections include poems everyone should read.
Atticus is an Instagram sensation. But this should not take away from Love Her Wild, which is truly a fantastic collection of poetry. Divided into three parts, Love, Her, and Wild, the poems depict the tiniest moments of love as though they are the most extravagant things to happen to us. Reading these poems will have you thinking about that person you made eye contact with on the bus once – or the love of your life.
The Magic My Body Becomes by Jess Rizkallah
The Magic My Body Becomes will make you critique what you consider to be "Arab" and "American" and how these two interconnect. The poems depict a generational divide between being a Lebanese-American with Rizkallah toeing the line between both, but never feeling as though she is enough of either. An insightful read that will allow all to understand the world that Rizkallah lives in – and make you want to live there as well.
Listed on NPR's Poetry to Pay Attention to in 2017, Ordinary Beast lives up to all the hype surrounding it. Sealy's poems depict race relations in America through a voice that gives us clarity, understanding, and hope. The poems are so real and vulnerable that you instantly connect with them. Some have such an impact, I had to stop and take a few deep breaths before continuing onward. If there is one collection of poetry that you purchase off this list, please let it be Ordinary Beast.