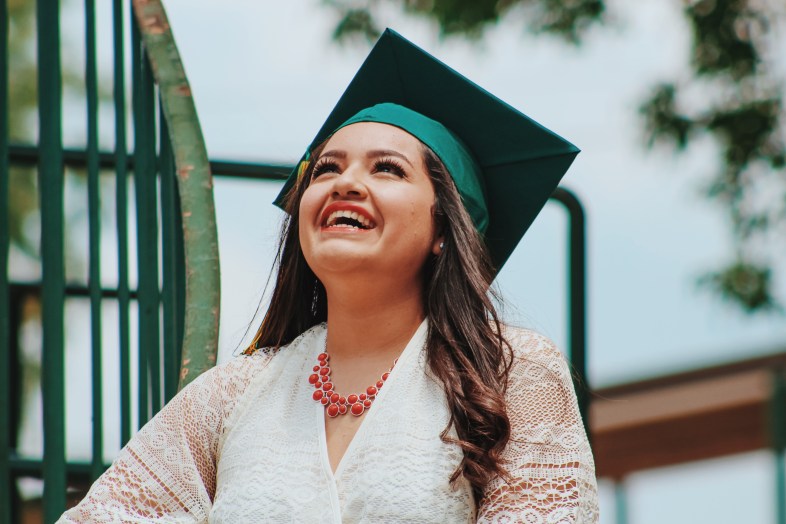 There's far too much emphasis on a women's physical appearance, and it's growing. I don't want to assign blame to all men or American media, while they can influence this perception, there are countless contributors. I am not trying to tell you to not care about your physical appearance. I am only trying to remind you of the things that are much more important than being seen as "pretty."
In the few minutes today that I thought about this, I easily thought of 50 things that I would rather be than pretty. And I stopped at this number because it's easy; because no one really wants to read a seemingly never-ending list. But believe me, I could have come up with many more things, and I'm sure you could, too.
1. Smart.
2. Clever.
3. Intellectual.
4. Frank.
5. Sophisticated.
6. Funny.
7. Determined.
8. Decisive.
9. Kind.
10. Loved.
11. Charitable.
12. Ambitious.
13. Thoughtful.
14. Successful.
15. Honest.
16. Exuberant.
17. Powerful.
18. Tough.
19. Charming.
20. Adventurous.
21. Hard-Working.
22. Intuitive.
23. Humble.
24. Successful.
25. Loyal.
26. Dynamic.
27. Engaging.
28. Inspiring.
29. Straightforward.
30. Polite.
31. Soulful.
32. Devoted.
33. Centered.
34. Bright.
35. Classic.
36. Balanced.
37. Capable.
38. Zealous.
39. Warm.
40. Respected.
41. Silly.
42. Independent.
43. Friendly.
44. Enticing.
45. Outgoing.
46. Keen.
47. Impressive.
48. Mature.
49. Lively.
50. Sincere.
I hope that this list not only brought some things to your attention, but I hope that it inspired you. I hope that it inspired you to embrace all that you are. Take pride in your appearance. Walk tall when you have a good hair day or you find a dress that makes you feel like you can rule the world. But there are so many more things to celebrate — they say, "It's what's on the inside that counts," and they couldn't be more right about that.