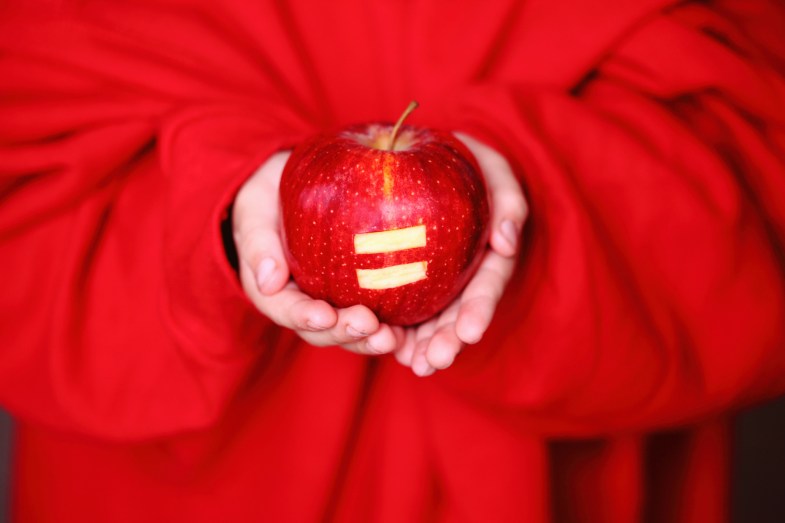 Last Thursday I had an article published called "Girls, Stop Sending Vagina Pics," which flipped gender roles in a prevalent phenomenon. Girls are often the recipients of unsolicited "dick pics": close-up pictures of male genitalia sent typically over text message. On Thought Catalog, there is no shortage of articles written by women about the dick-pic phenomenon. These articles are published as frequently as articles regarding catcalling. In these articles, women detail their disdain with dick picks and why men who send such pictures are very much in the wrong. Their reactions range from disgust to trauma. The comments sections are usually filled with supportive people agreeing that dick pics are crude, unwarranted, and need to stop.
In "Girls, Stop Sending Vagina Pics," I took the typical "dick pic" article and reversed gender roles. I wrote from the point of view of a man who has been the recipient of unsolicited "vag pics": close-up pictures of female genitalia typically sent over text message. I described my disgust with such pictures, saying girls who send such pictures are in the wrong. The only thing different between my article and "dick pic" articles is that mine was written from a man's point of view, and it replaces men and "dick pics" with women and "vag pics."
I left my article alone for a few days so it could receive a decent quantity of comments and reactions. As I predicted, I received very different reactions to my "vag pic" article from what women get to "dick pic" articles. Almost immediately, commenters were accusing me of being gay. There were commenters (especially women) who couldn't believe that a straight man would not want to receive such pictures. A lot of commenters stated that vag pics "weren't a thing," immediately dismissing my article. Apparently, we live in a world where the act of taking pictures of one's junk is exclusive to men.
I'm not here to argue whether or not "vag pics" are a thing. However, this article has helped me gather certain findings. These findings indicate that even in an environment where equality is heavily promoted, we still treat and think of each other incredibly differently.
A woman who writes an article online about "dick pics" is rarely, if ever accused of being a homosexual. For articles such as "Why I Hate Dick Pics" (Cici Smith) and "A Woman's Perspective On Dick Pix" (Nicole James), comments are mostly supportive of the author. There is not a single comment accusing those authors of being gay. Why not? Or, more correctly, why is it that a male author who gripes about "vag pics" deemed gay when a female author who gripes about "dick picks" is not? Why is the male author's concerns shot down while the female authors are supported and praised? This is wrong, and we all know it's wrong.
Girls especially had an interesting reaction to my article, saying vag pics weren't a thing, that they never heard of such a thing before, and therefore such a thing must not exist. Furthermore, they would say that they knew of few, if any guys who would turn down a vag pic.
It's the exact same kind of article as a "dick pic" article, only with the sexes reversed. However, the reactions are incredibly different. Imagine the comments I received being made in an article written by a woman.
If a man is disgusted by unsolicited "vag pics," he must be gay, his concerns aren't real, and he is apparently not normal. However, when a woman is disgusted by a "dick pic", this is something perfectly natural, and she is to be supported.
If we are ever to achieve equality, we must dismantle such disgusting double standards.
We live in a world where equality is touted as our end game, and we wish to rid ourselves of stereotypical and discriminatory mindsets. Yet as my article proves, we allow ourselves to become so lodged in our gender and sex roles—so much so that when someone steps away from them, they are immediately deemed abnormal. It breeds confusion and even hostility among us.