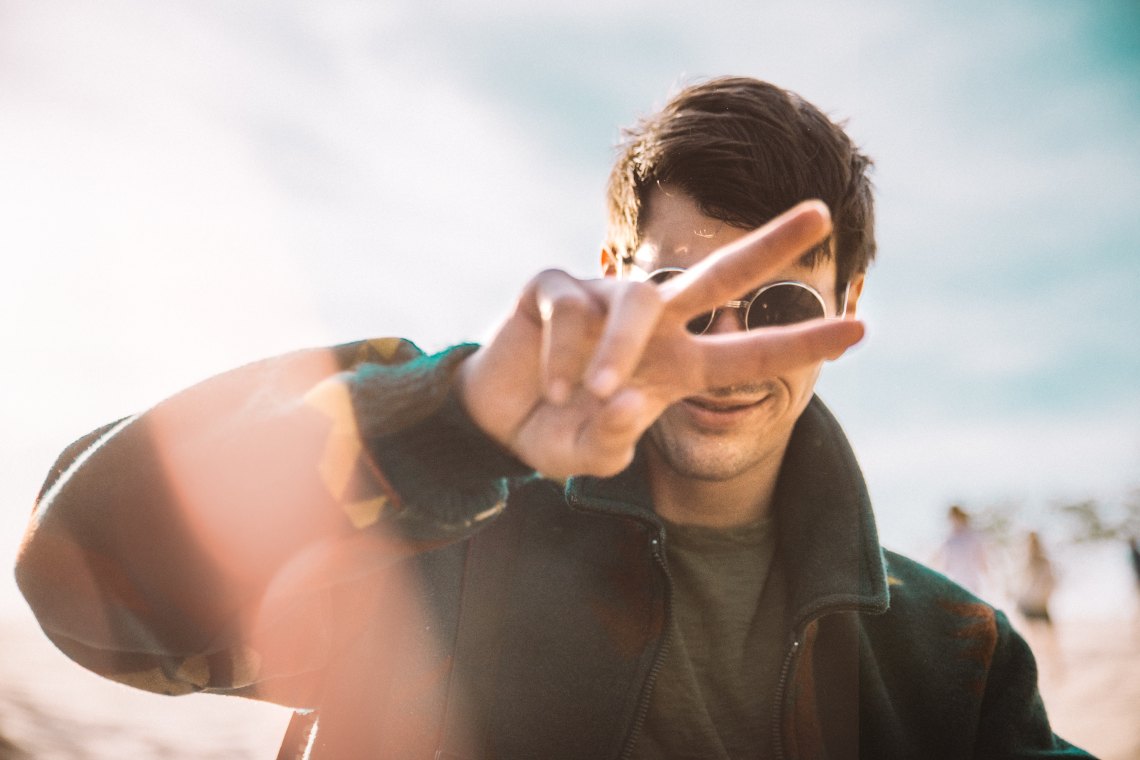 I just hit the ripe age of twenty-eight, was recently married in May, and now I'm expecting the greatest gift any self-assured Neanderthal such as myself could ever hope to have, so long as the cute bundle of joy never grows up to become a loudmouth ingrate or self-proclaimed feminist someday.
I've always considered myself to be an old soul, and not the kind that heedless hipsters categorize themselves as for merely buying tacky thrift store garments or getting their hair cut by an annoying twenty-something with Sailor Jerry tattoos and a lisp. I'm talking about something much deeper than that. Trust me, I didn't become severely misanthropic by choice. Unlike myself though, I'd say about 75% of the guys I associate with today unfortunately chose to be either cuckolded beta males or sad selfish swindlers who just can't seem to keep a gal around longer than a few months, no matter what color v-neck they wear.
I've compiled a list of five quintessential reasons why millennial men have been keeping their parents up at night and single women asleep.
1. Be Ambitious
Ambition is what separates losers from winners. Losers have no ambition and winners have it all. If you spend your free-time doing childish things like playing video games in your one bedroom apartment, ordering takeout five times a week, or doing anything considered counterproductive by the standards of a seventy year old man, then it's safe to say that you're a fucking loser. You can be a bird-nosed, pigeon-toed, living proactive commercial that drives a Pontiac 6000LE, but if you apply yourself to something greater than complacency, I guarantee some six out there will take you on merely because of your ambition. You don't even have to be monetarily sound. You just have to be hungry for something other than that fat greasy food you've been shoving in your mouth everyday.
2. Wear Appropriate Clothes
Looking like an adult seems to be a real tough one for guys these days. Wearing cargo shorts, sandals when you're not at a beach, obnoxiously branded graphic t-shirts, giant sneakers or sometimes sneakers in general, and flat-brimmed hats are purely not acceptable under any circumstance. Instead, try wearing a nice Ben Sherman or Fred Perry polo, a plain t-shirt, a flannel shirt, jeans, a slender suit, rugged American made boots, cowboy boots, wing-tips, a button-up shirt that isn't a vibrant gay pastel color, a vintage leather jacket, a nice watch, or even a scorpion in amber belt buckle. If you're not going to put any effort into yourself, what makes you think a women should believe that you're going to put any into a relationship?
3. Grow A Pair Of Balls
Wear your balls between your legs and not in your mouth. Stop being an "ally" to women and start being their man. It's your job to protect women and sometimes that includes saving them from the lies their Marxist teachers, professors, and childless friends have been steadily force feeding them on a daily basis. While it may be a plus to be physically tough, nothing makes a woman wetter than a man who has the mental endurance of an iron man competitor. Setting dominance turns most ladies on whether they verbally acknowledge it or not. Just let the best sex you've ever had be all the acknowledgement you need.
4. Get Married
Put a ring on it! Also, have a traditional ceremony. Getting hitched at a bowling alley or having some Asian Spock impersonator marry you is fucking embarrassing and meaningless. Not much more to it than that.
5. Plan On Procreating
After you and the love of your life finally elope it's time you start making babies, and NOT the other way around. Western millennials are barely having kids anymore. But hey, at least people from cultures who treat women as second rate citizens are, right?! You are voluntarily killing your culture one birth control measure at a time. Parenting separates the selfish from the selfless. It's time to grow up and cease your inane myopic obsessions and start studying the bigger picture at hand.