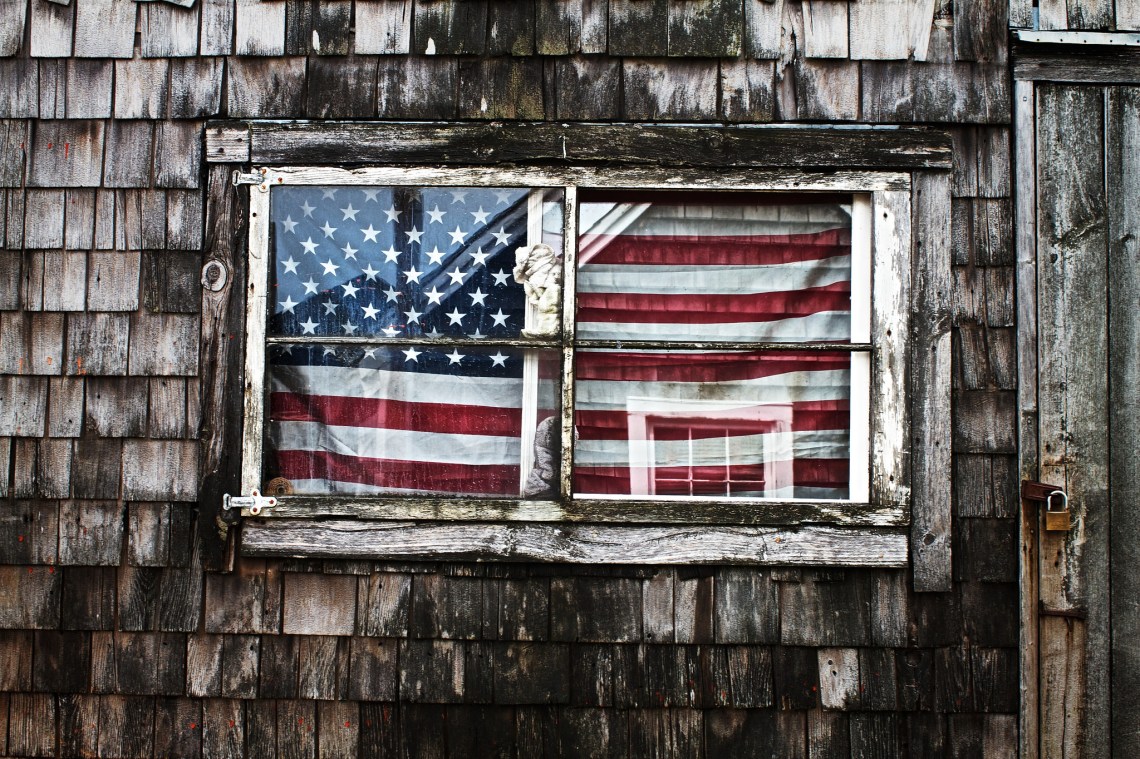 I did something really big recently. Something I should have done a long time ago. After years of being a closet conservative I've finally "left the left." Of course anyone that was close to me was already well aware, but certainly not the public at large; that is, unless they were keeping up with all the Trump and Breitbart likes on social media.
For the past six years I worked as half of an independent record label, releasing records by bands who deemed themselves as "liberals," known for often buying into illogical social and economic subterfuge. But as anyone who's ever bothered to turn on a television knows, it's no surprise that most musicians and entertainers ally themselves with the left. Even the maverick of a man whom you are now reading the thoughts of had once succumbed to voting for our ex rap enthusiast/leader of the free world. Concealing conservative or libertarian views wasn't something I did solely because I thought it would be best for business to just "leave politics aside," but really because I was being a giant pussy.
On a daily basis I was blessed to scroll through a newsfeed filled with neck-tatted "cat moms" who chose to work in the service industry and who constantly ranted about the many conspiracies of the nonexistent male patriarchy. I say "chose" because getting an undergraduate degree in something like "women's studies," or anything that doesn't produce something which can be traded for money, is honestly a choice given to work a shitty entry-level job somewhere. The modern-day college system seems almost set up for these harvested all-natural assholes to obtain worthless degrees in hobbies and tall-tale theories. What kind of man wants to marry a gal that arguable hates him for being the wild horse the good lord created him to be? Who told these women it'd be a good idea to cage a mustang?
The once hard-working protectors and defenders of these nasty women used to be called men, but they have been so demasculinized by third-wave feminism's cancerous message that they bear almost no resemblance to the classic strong heroic figures women used to cream their panties over. It sometimes seems like there isn't a single male in the music industry who hasn't been worked over by selfish hags hell-bent on destroying any hope of prosperity in their life. These pussified men have not only capitulated to feminist ideals but also to the left's idiotic path to destroy the culture their forefathers and of course foremothers worked so hard to create and obtain. What's most amusing about this trend of cultural cannibalism is that amidst all the finger-pointing toward the supposed "normal folks," nobody on earth is more square than a hipster. While living in their multicultural wastelands of crime and dirt lawns and spending their free time demanding regulations on speech, they've also managed to gnaw away at the one thing they've claimed so near and dear to their bleeding hearts. The one thing that drove their distorted existence. Yes, even the integrity of art has been bored to death by these clowns. More intellectual stimulation can be found towars the right now along with all the real liberals.
If you're like me, you've probably wondered how things got to be this way. Well, for me, it was simple because the answer was in the mirror. I somehow let these darned jerks get to me. I let them decide what was OK for me to say, but certaintly not what to believe. If the Donald has taught us anything, it's that there's nothing more masculine and badass than standing up to the people who would like to see you and your beliefs die. As the great Pat Buchanan once said, "Democracy is not enough. If the culture dies, the country dies." Being a patriot or proud citizen shouldn't exclude you from confrontation in conversation. If fact, it's sort of your duty to set forth an opposition. No more to hiding my speech while the PC libtards thrash around violently, tampering with the culture that made the West the best. Ask me to piss on Christianity or Thanksgiving one more time and I will happily direct the stream into your mouth.