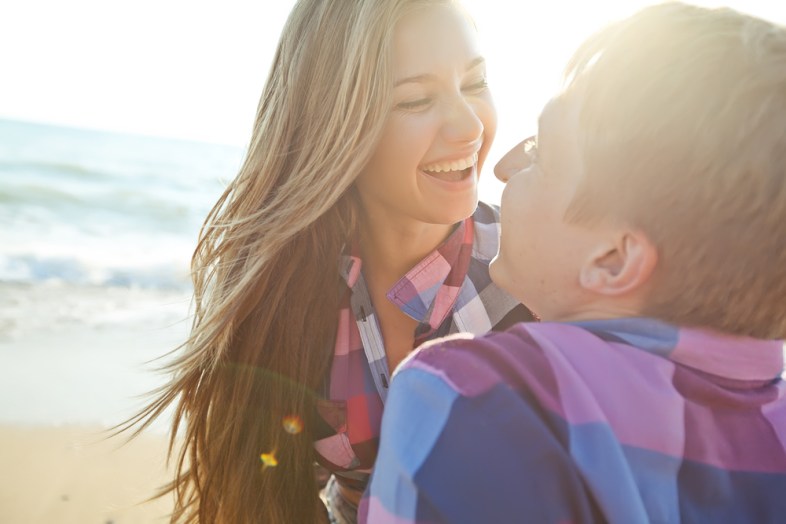 You have no idea the effect you have on me. When I see you it instantly brightens my day. It could be Hurricane Katrina in New Orleans but the second I see you it turns in to an eighty degree and sunny day at the beach. When you're not around, or I don't hear from you for a lengthy period of time it feels like my world turns gray. Nothing seems to be fun, nothing seems to be beautiful.
You have no idea how attracted to you I have become. As you smile I immediately warm up. Your ear piercing laugh, for some strange reason, fills my heart with sheer joy. Your mind, your sass, your attitude, and your sarcastic remarks fills my dark soul with color. My day is complete when I see you. You take my breath away. You're beautiful, inside and out.
You have no idea how you have changed me. I think about my future a lot more now, if it includes you or not. You inspire me to do things I've never thought I could do. You make me a better person. Your self-motivation has rubbed off on me in a huge way. My work ethic is far superior with you around. You make me want to spend my money. I want to buy you things for no reason, just to see you smile. I want to look nice, and smell great when I'm around you. You make me want to go out and do things, and I've never been this way before. I thank you for all of this, regardless of where things go from here on out.
You have no idea that you turned me in to an extreme softie. A hopeless romantic. When I look into your big blue eyes I get the butterflies, and often find it hard to continue the conversation. I re-read your texts, just to make me smile. Whenever I go on social media I check to see if you posted anything new, because it's usually silly, or witty and it makes me giggle like a child. I want to hug and kiss you whenever the opportunity arises. I want to drive around with you for hours and just talk, about anything. You make me want to settle down a bit, and I've never felt this way before.
You have no idea. You have no idea how I actually feel the way I feel. It kills me inside. I know you don't want anything right now and frankly neither do I, but I don't want to miss my chance and turn you into another one of my regrets. You're one of a kind. Do I tell you how I feel and risk losing the only bright spot I've had in the past few months? Or do I keep it in and slowly let it eat at my soul, just to keep you around?
Do you have an idea? Because I have no idea.