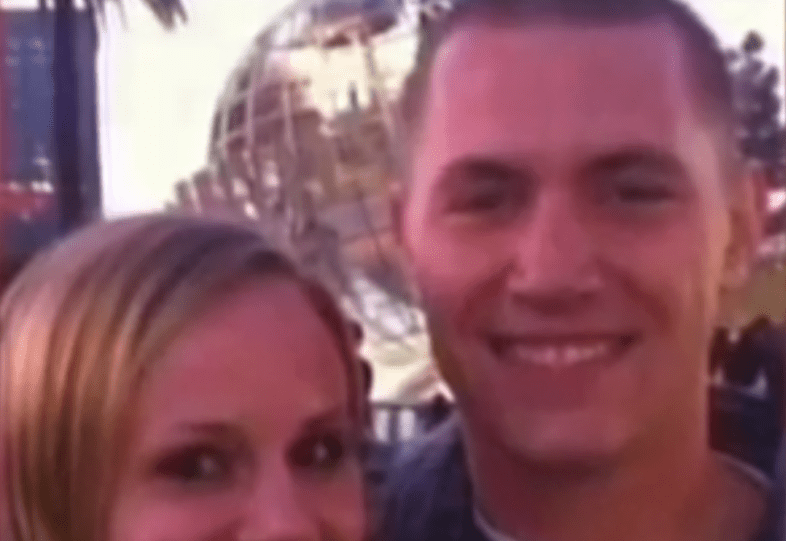 Yesterday in San Bernadino, CA, Francis Pusok was being served with a search warrant in an identity theft investigation when he 'noped' out and fled from police.
And although that's really a pretty guilty thing to do, he capped it off by stealing a horse and leading police on a two to three hour chase.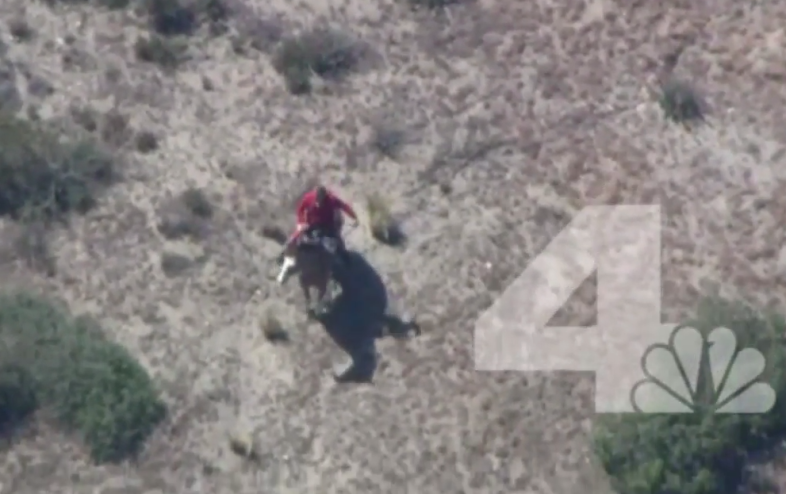 Predictably, the chase ended badly with one officer holding him down and another kicking him in the testicles from behind like so…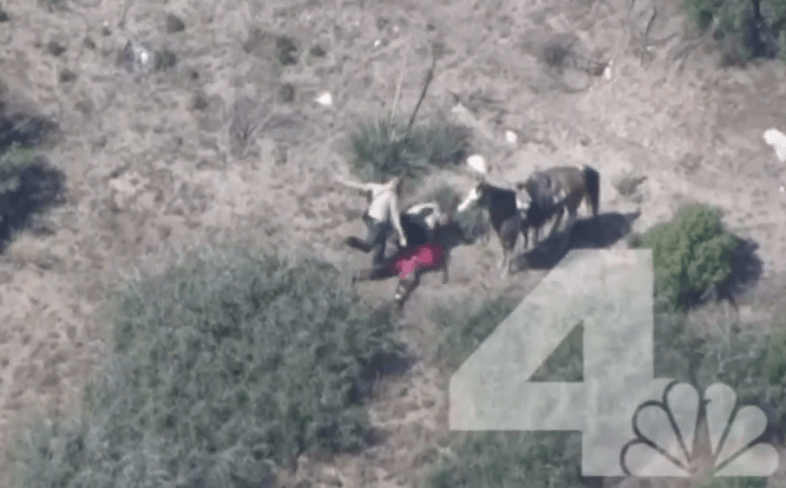 Pusok was beaten for several minutes after being tased and falling off the horse he had stolen. His attorney, Jim Terrell, is calling for the officers involved to be terminated and for them to be arrested stating that the beating his client received was worse than the one endured by the late Rodney King in 1991.
King was severely beaten by several officers wielding batons. Mr. Pusok appears to only have to deal with two however they're quite energetic in their violation of his rights.
You can judge for yourself from the full video below.