Below is a photo of three Tule Elk at California's Pierce Point in the Point Reyes National Seashore. It's a fenced preserve meaning that the animals are restricted to where they can wander although the area is very large, 2600 acres.
California is currently experiencing drought over 100% of the state. There is no part of the Golden State that is unaffected by this.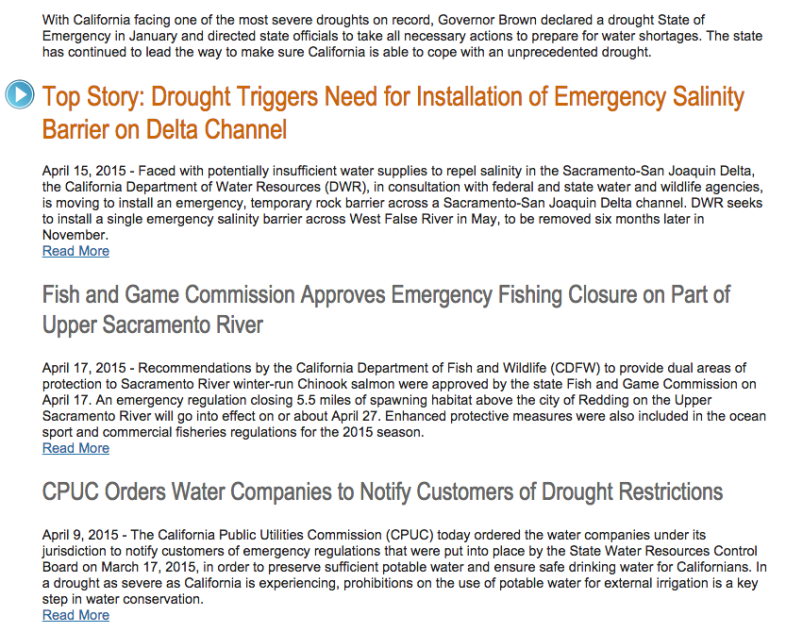 As a result of the drought combined with the inability of the Elk at Point Reyes National Seashore to roam freely, 250 of the creatures have died of thirst over the last two years. That is nearly half of the entire herd.
The Elk are a prime tourist attraction with 2.5 million people coming to see them every year. However all the ponds on the preserve have been found to be dry and authorities may have to begin trucking water in so that they'll have something to drink. This won't solve the problem of parched grass that the elk rely on for foraging.
The resurgence of the Tule Elk is an incredible conservationist comeback story. The current total population of all herds in California is around 4,300 head all of which are the descendants of "less than a dozen individuals discovered in 1874 after the species was thought to be extinct."