Former tight-end for the New England Patriots, Aaron Hernandez was convicted of the first degree murder of former friend Odin Lloyd today in a Massachusetts courtroom. In addition to the murder charge, he was found guilty of unlawfully possessing a firearm and ammunition. When the juries judgement came down he reportedly mouthed to his mother "it's okay." Lloyd was murdered in 2013.
#AaronHernandez aaron looking and looking at his mom/fiancee weeping; he appears upset but calm; he mouths to them "it's ok" @lauradolancnn

— susan candiotti (@susancandiotti) April 15, 2015
Hernandez's mother and fiancee wept as the judgement was rendered.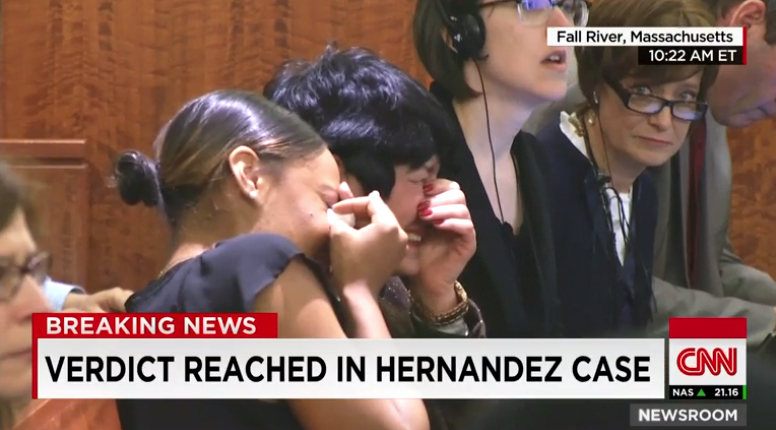 As did the victim's mother.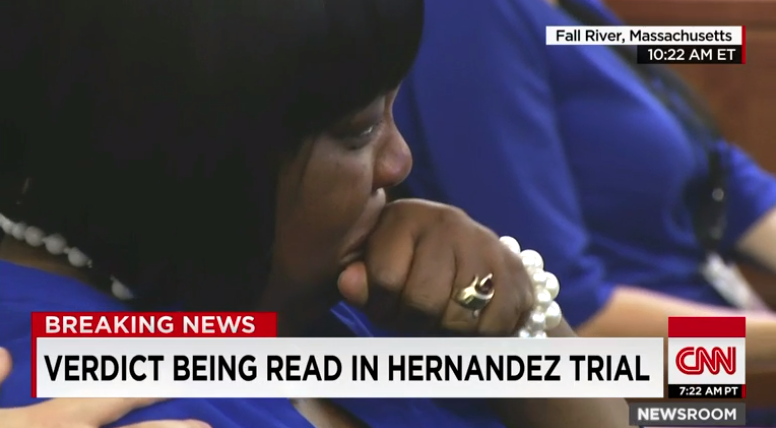 UPDATE: Hernandez was sentenced to life without parole.
Formal sentencing could come as soon as today. Hernandez could be sentenced to life imprisonment without parole.