https://twitter.com/PzFeed/status/581177892450734080
At around 3:30EST a large gas explosion took place at 2nd Ave and East 7th St. Firemen responding to the scene were forced to leave the building and a Mayday was issued for a fireman who was down. Debris is now reportedly covering the gas shutoff valve in front of the building.
U/D Manhattan: 125 2 Ave Mayday transmitted for reports of a firefighter down. FDNY removing all members from bldg.

— NYC Scanner (@NYScanner) March 26, 2015
Union square so smokey right now "@ScottWesterfeld: Major explosion NW corner of 7th Street & 2nd Ave. Police here. pic.twitter.com/6oD6SOBbq3"

— Rachel Shasha, MA🎲 (@Sassy_SPY) March 26, 2015
https://twitter.com/Jessicaveronica/status/581177211266301952
There was just an explosion on 2nd avenue and 7th street east village pic.twitter.com/jvSbfdCSSe

— Jonathan Meyers (@jmeyers44) March 26, 2015
The effected 100-year-old tenement building has experienced a major collapse as well with multiple individuals believed to be injured.
U/D Manhattan: 125 2 Ave Major collapsed Multiple injuries reported. #BREAKINF #FDNY pic.twitter.com/7OZJ8YyQ63

— NYC Scanner (@NYScanner) March 26, 2015
Here is a photo of the buildings prior to the explosion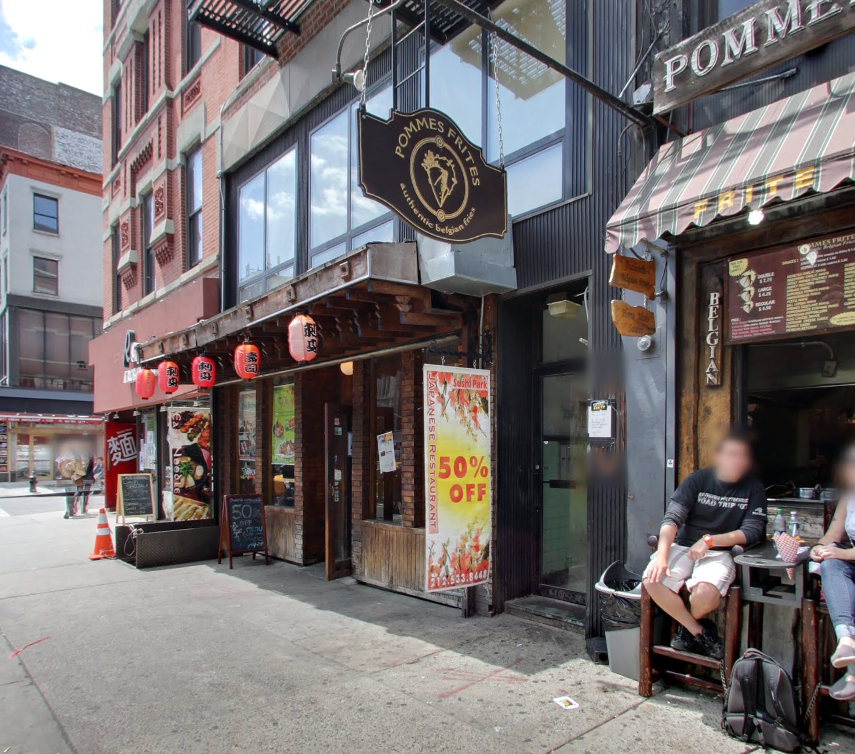 And here's a backed out image. The explosion appears to have originated in the middle building of the smaller three brick buildings.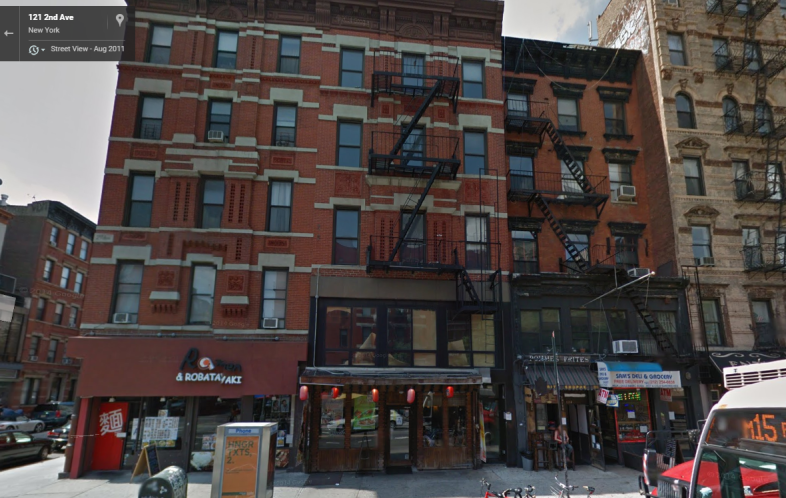 And the seven alarm fire (175 firefighters) has spread to adjacent buildings even as fireworkers work to contain it. Sirens from responding rescue and fire workers can be heard as far as TC's offices in Brooklyn.
The New York Fire Chief says that this will be a fire containment operation until tomorrow morning before they convert to a multi-day search and rescue operation.

https://twitter.com/NYScanner/status/581183712232116224/photo/1