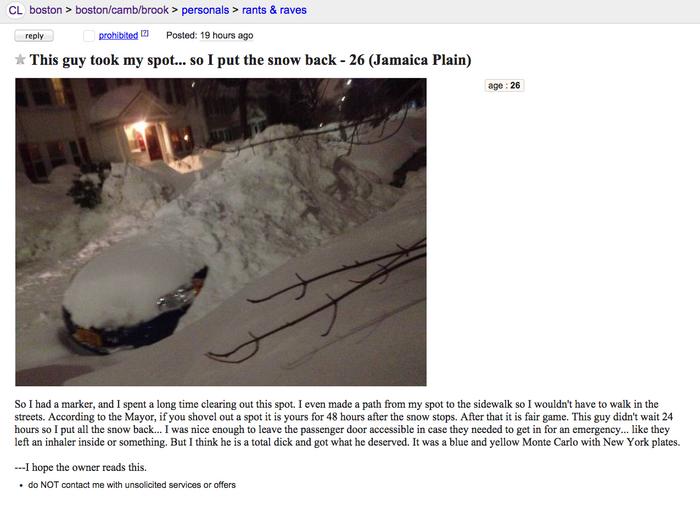 While it's currently snowing (or has been) across about a third of the country, New York City, and especially Boston, have been hit over and over again and when that happens things start to get chippy.
Enter the life of one Boston man who cleared his car, got it out on the road and returned to find that a Monte Carlo with New York plates had moved into the spot he'd just cleared. Based on the unwritten rules of snow parking, he then made the decision to cover the offender's car with the snow he'd cleared off earlier in the day thus snowing the offender's car in completely.
The battle of the Great Northeast continues unabated and there is no end in sight.