It may have been a passionate dream come true for these two New Zealand co-workers, perhaps a naughty romp in the office as the culmination of months of flirting, perhaps it was a regular thing, but the two insurance brokers likely never imagined they'd have a captive audience watching and recording the entire affair through the office's enormous windows from across the street.
"The whole pub knew about it and was watching, while they were totally oblivious to it. And afterwards celebrating with wine," one man posted.
Some patrons even said that the band stopped playing while most of the bar watched out the windows with several recording and taking pictures. Then the videos and pictures spread across social media like wildfire.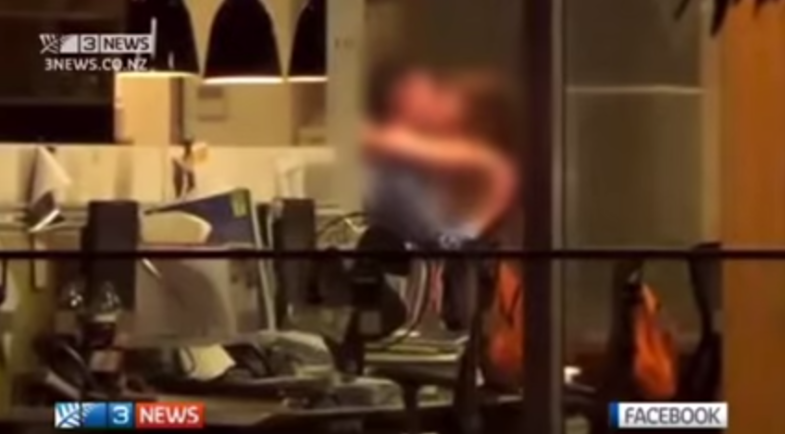 While their employer, Marsh Limited, says they were embarrassed by the event, no one else seems too concerned outside of the romantic couple. The New Zealand Herald reports that neither of the two showed for work the next day and that both parties had essentially been caught cheating by the entire nation thanks to social media.
A source today told NZME. News Service that the man involved in the incident is married and holds a senior management position at the firm. He was not answering his work mobile today.

The woman, understood to be in her 20s and recently engaged, has since deleted her Facebook page.