Shootings In Chapel Hill Tied To Anti-Muslim Bigotry http://t.co/xzMYble5mA #ChapelHillShooting #MuslimLivesMatter pic.twitter.com/vohkjbh8Jh

— The Latest Outrage (@latestoutrage) February 11, 2015
Craig Stephen Hicks, a 46-year-old self proclaimed "anti-theist" who criticized all religions was taken into custody last night after he shot three Muslim students in the head at an apartment in Chapel Hill last night.
Deah Shaddy Barakat, 23, of Chapel Hill, Yusor Mohammad, 21, of Chapel Hill, and Razan Mohammad Abu-Salha, 19, of Raleigh, were pronounced dead at the scene, police said.
Mohammad and Barakat had married in Decemeber.
I just saw this photo of the couple killed in the #ChapelHillShooting…heartbreaking pic.twitter.com/2cE4Dh9opV

— Ιman Amrani | ايمان (@ImaniAmrani) February 11, 2015
Hicks had reportedly had previous interactions with the victims over a parking spot but the motive for killing all three victims in such a manner is still unknown. At this time it's unclear whether Hicks' animosity was motivated by the Islamic faith of the victims or a hatred of religion altogether.
The three victims were Muslim, and Hicks is not, according to posts about atheism on his Facebook page. In thousands of posts on social media, many have now questioned whether the victims' Islamic faith was a factor in the shooting.
Barakat was a dental student at UNC and had previously worked with impoverished children to provide them with free dental care. He was scheduled to travel to Turkey this Summer to provide medical care to Syrian refugees there.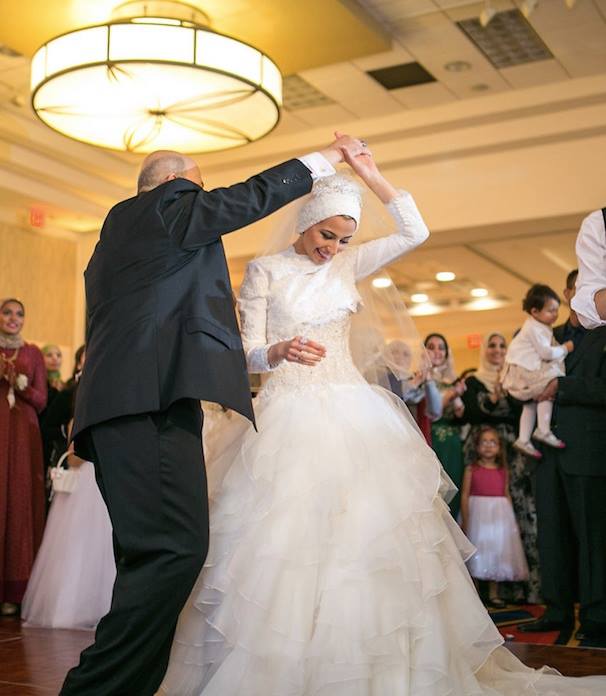 A perceived lack of coverage of the event has spurred a rise in the #MuslimLivesMatter hashtag on Twitter with some celebrities chiming in regarding the seeming media oversight.
https://twitter.com/ozchrisrock/status/565500763678720000/
I am a Christian and #MuslimLivesMatter. Prayers to the families/friends of Deah Shaddy Barakat, Yusor Mohammad & Razan Mohammad Abu-Salha.

— Enitan Bereola, II (@bereolaesque) February 11, 2015
https://twitter.com/aishacs/status/565499682299052037
No one even flinches. This is what it's come to. #ChapeHillShooting #MuslimLivesMatter pic.twitter.com/aHCzdTCGPm

— menna (@MennaRaafat) February 11, 2015
CAIR is asking for the murders to be investigated as a bias crime.
"Based on the brutal nature of this crime, the past anti-religion statements of the alleged perpetrator, the religious attire of two of the victims and the rising anti-Muslim rhetoric in American society, we urge state and federal law enforcement authorities to quickly address speculation of a possible bias motive in this case."
According to the Daily Tarheel it took officers nearly four hours to inform the families that the three were dead from the time that they first responded to reports of shots being fired.