Or at least that's what a North Kansas City, Missouri school seems to think is the correct way to punish a blind child who's acting out, simply remove one of his senses that's doubling for a different sense that he already doesn't have.
Two North Kansas City parents are outraged after they say their blind son's cane was taken away from him at school by a bus driver.

Eight-year-old Dakota Nafzinger attends Gracemor Elementary School. Rachel Nafzinger said school staff took away her son's cane as punishment for bad behavior on the bus and then gave him a swimming pool noodle to use as a substitute.
Apparently they took it away after he allegedly hit somebody with it which I find totally reasonable since we regularly punish children for hitting others by removing their arms.
When asked why a pool noodle was given to him as a substitute, Cronk said Dakota fidgets and needed something to hold.

"They said they were going to give me this for the next two weeks," Dakota said.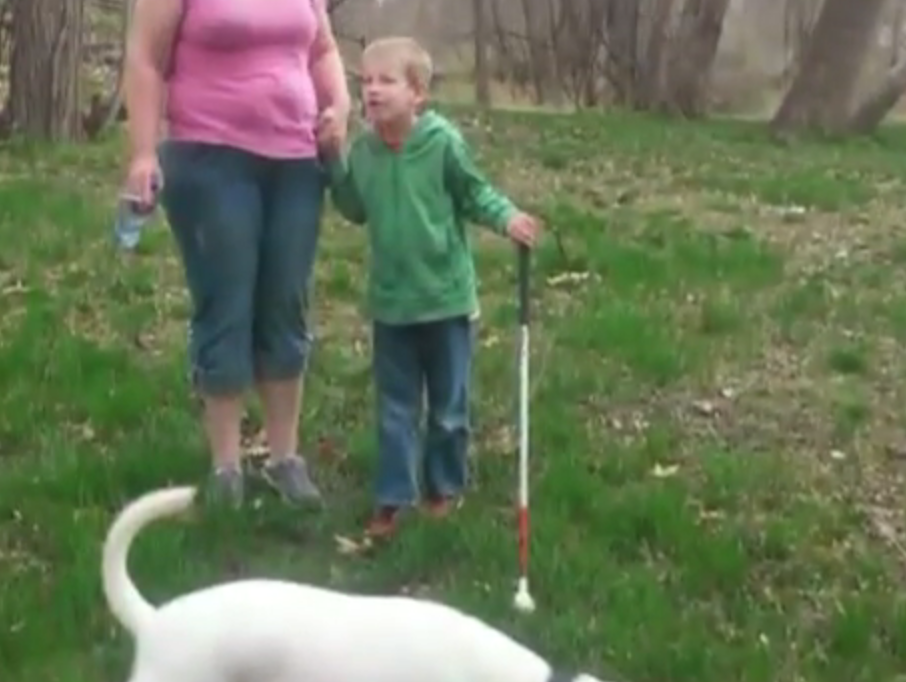 "Fidget." He's an 8-year-old boy who can't see, he's allowed to fidget. The school has since apologized, sort of.
"The District has reviewed the situation. We regret that a mistake was made in making sure the student was in possession of his cane when he boarded the bus Monday evening," the district said in a statement. "The District has apologized to the family and is working to rectify the situation."
"A mistake was made." Not we made a mistake, just a mistake was made…by someone, who knows who, certainly not any of us.