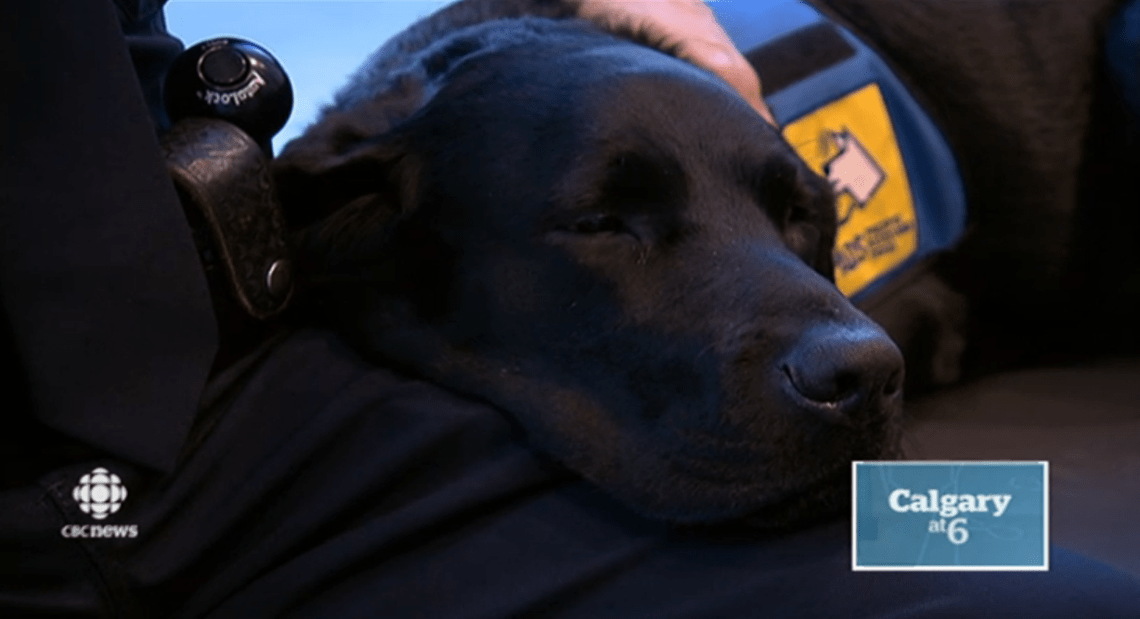 People may not trust people but most often they will trust dogs. That's the operating theory at the Calgary Police Service's victim assistance unit and in the case of one 7-year-old girl it certainly seems to be true.
Yesterday, according to CBC, the unidentified girl was accompanied by "Hawk," a Labrador Retriever, while she gave testified from a remote witness box that her father had both confined and abused her and her mother, explaining that this was the reason that she had been placed in foster care. By allowing Hawk to accompany the little girl, the presiding judge engaged in a first for the court system, allowing a non-human emotional anchor to calm a young witness enough to testify comfortably.
Hawk also seems to be generally amazing.
"It is amazing the intuition that they have, truly," said Hawk's handler Sgt. Brent Hutt. "I've seen him walk into a room, bypass people that he knows … and go to the victim and curl up with [them]. It blows people away."

He says Hawk brings a non-judgmental aspect to a conversation.

"Often we'll ask a question, or a police officer will ask a question, and the person will answer to Hawk," said Hutt.