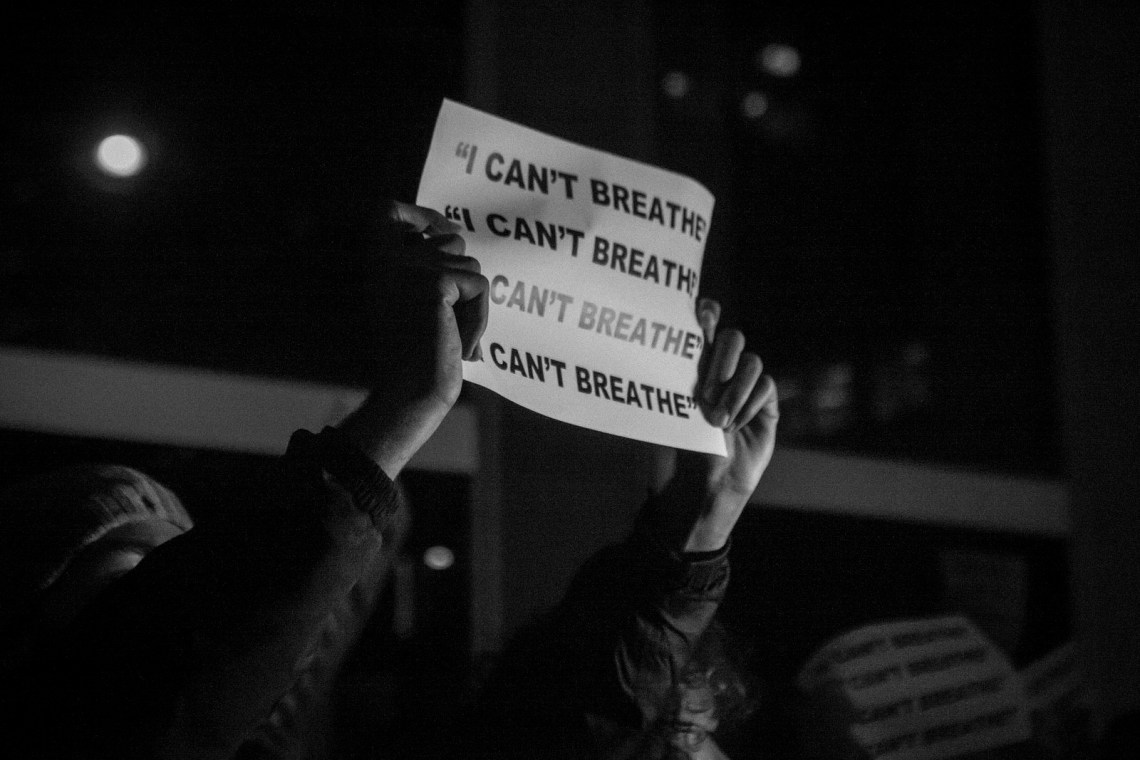 Daily News and Web Roundup for December 4th, 2014
1. NYPD officer who killed Eric Garner was afraid of falling through a glass window
Officer Daniel Pantaleo claimed in his Grand Jury testimony that the reason he choked Eric Garner was because he was worried that Garner would fall backwards through a store's plate glass window as a result of Pantaleo attempting to tackle him to the ground. The NYTimes reports the testimony as follows:
Officer Pantaleo testified that when he put his hands on Mr. Garner, he was employing a maneuver taught to him at the Police Academy, hooking an arm underneath one of Mr. Garner's arms while wrapping the other around Mr. Garner's torso, Mr. London said. The move is meant to "tip the person so they lose their balance and go to the ground," as seen in wrestling, Mr. London said.

But then things changed. As the struggle continued, one of Officer Pantaleo's arms moved around Mr. Garner's neck. Officer Pantaleo told the grand jury that he became fearful as he found himself sandwiched between a much larger man and a storefront window.

"He testified that the glass buckled while Garner was up against him and he was against the glass," Mr. London said. "He was concerned that both he and Garner would go through that glass."
The Times also reports that in viewing the video of the incident, Officer Pantaleo's arm never seems to move as the officer claims it did. Having seen the video, that also appears to be the case to me.
2. Protests all over NYC overwhelmingly peaceful
Vice News always has great video coverage of everything, everywhere.
3. St. Louis robbers try to hold up cop bar, get shot by old retirees instead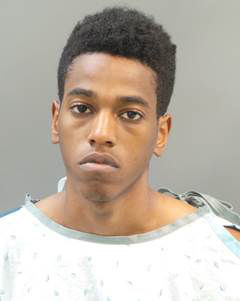 The St. Louis Dispatch is reporting that just days after the protests and riots in Ferguson and St. Louis, three brain surgeons (not actual doctors) decided it was a good idea to try and rob a cop bar (a bar where a bunch of off duty and retired cops hang out). Predictably, the cops were armed and the robbery did not go as planned. One would be robber was shot in the eye and another was shot in the shoulder.
Police said three gunmen entered the bar about 10:55 p.m. Tuesday — one of them shooting into the ceiling as they came in — and ordered everyone to the floor. Wade ran toward the former police officer and shot him in the thigh.

The ex-officer, who worked for the department for several years in the 1970s and has a concealed-carry permit, fired back, shooting Wade in the eye and Davis in the shoulder, police said.

Davis and a third gunman, whose identity was unknown, fled in a stolen Mazda, investigators said. Police found the wounded Davis at a hospital; he claimed he had been shot at a different place. A manhunt continued for the third man.
This is apparently the third time since 1995 that individuals have attempted to rob the bar. They've been shot for their trouble every time.
4. Antibiotic resistant bacterial infections killed 58,000 Indian babies last year
India has a global reputation for having a lot of dirty areas and if you've ever visited any city there then you know that you're instructed not to drink any tap water and to use hand sanitizer often. There's a reason for that. Per the NYTimes Asia desk:
"Five years ago, we almost never saw these kinds of infections," said Dr. Neelam Kler, chairwoman of the department of neonatology at New Delhi's Sir Ganga Ram Hospital, one of India's most prestigious private hospitals. "Now, close to 100 percent of the babies referred to us have multidrug resistant infections. It's scary."
Antibiotic resistant bacterial infections are a global trend, not simply an Indian one. However, India suffers from a specific combination of problems other nations don't. They have massive overpopulation, rampant poverty, and they have generally horrible sanitary conditions resulting from the first two problems. It's a Catch-22 if there ever was one.
Health officials have warned for decades that overuse of antibiotics — miracle drugs that changed the course of human health in the 20th century — would eventually lead bacteria to evolve in a way that made the drugs useless. In September, the Obama administration announced measures to tackle this problem, which officials termed a threat to national security.
Specifically, 6Mbps DSL which is awful. In what is a growing trend, Chanute, Kansas residents are pushing for public funding of 1Gbps internet service that would cost around $40 a month, five more dollars than AT&T's extremely slow service.
The Wichita Eagle reports that AT&T is concerned about this development and "filed to officially intervene in the case and was granted that permission on Tuesday morning" this week.
It's an obvious thing to say but still, suing to stop competition isn't a very "free market" thing to do. You can't make this stuff up.
6. U.S. House of Representatives manages to rally around denying Social Security benefits to Nazis and it only took 15 years
After 15 years of largely rejected complaints to the federal bureaucracy, the House of Representatives voted 420-0 Tuesday to deny federal benefits to Nazi suspects after learning that many were receiving Social Security checks.

Although at least one member of the House had been trying unsuccessfully to turn off the checks for years, Congress was prodded to act by an Associated Press investigation in October that found "dozens of suspected Nazi war criminals and SS guards who collected millions of dollars in Social Security payments after being forced out of the United States."
I guess this was easier to do now that they're all dying of old age and we've collected all the rocket tech they could possibly have. We'll see whether this controversial bit of legislation can make it through the Senate in a lame duck session.
7. Watch this helicopter pilot harvest Christmas tree in a way that doesn't seem possible
Wat?