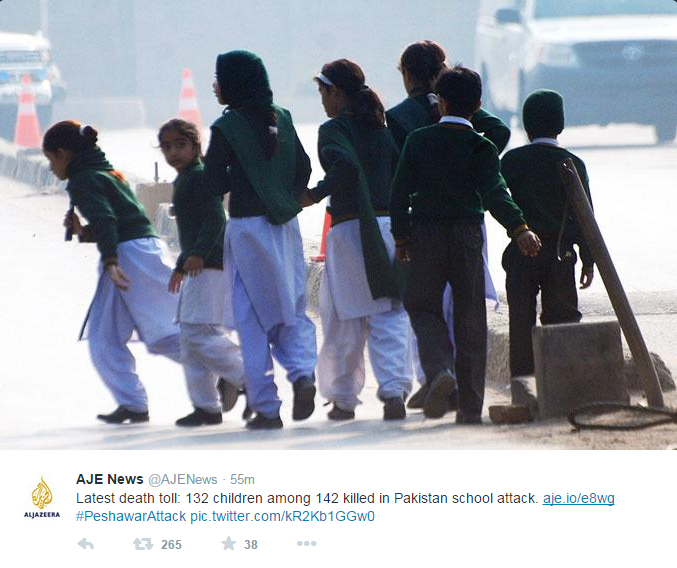 142 people (so far) were killed by the Pakistani Taliban (TTP) at the Army Public School in Peshawar today. Of those 142, 132 of the victims were children. Seven Taliban militants took part in the attack. All were killed by Pakistani security forces but only after a nearly nine hour gun battle ensued.
The attack, extreme even by Taliban standards, has been widely denounced across Pakistan with the Pakistani Prime Minister declaring that it was a "national tragedy." A three day period of national mourning has since been declared.
Beginning in the early morning hours, extremists used explosives and small arms to carry out the attack. According to a Taliban spokesperson "the suicide bombers had been given orders to allow the youngest students to leave but to kill the rest." The rest, the attackers sought out and slaughtered with some only surviving because they pretended to be dead.
Among those killed were many of school's teachers.
The Pakistani Taliban has vowed to continue attacks against the government as a result of the Pakistani military stepping up attacks against the extremists in Pakistan's tribal region known officially as the Federally Administered Tribal Area or FATA which has also been the target of hundreds of suspected CIA drone strikes since 2004.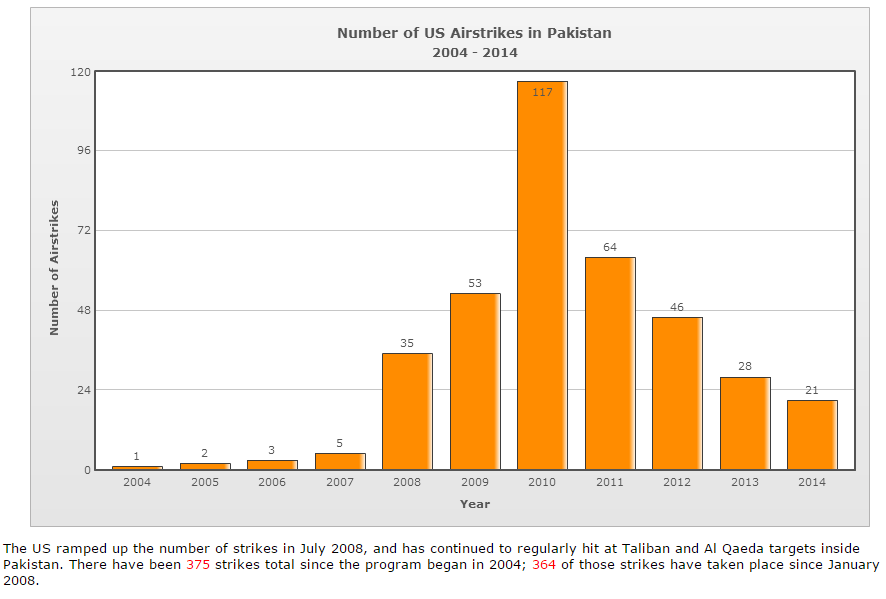 At the same time, the Pakistani government and military specifically have been continually criticized for years for supporting certain extremists as proxy fighters in order to oppose India in the Kashmir region and elsewhere.