This one's got it all, nudity, violence, gender and age conflict, and it all took place in just a few minutes.
In a bizarre incident that's yet to be explained, 26-year-old Boston native, Cameron Shenk fell through the tiled ceiling of a women's restroom at Logan Airport over the weekend in an attempt to do…well, no one seems to know what he was trying to do.
After racing out of the lady's washroom he subsequently encountered an 84-year-old man with a cane who he promptly assaulted by biting his ear and attempting to choke him with his own cane.
The bizarre behavior began shortly before noon when a woman using a restroom located before the security checkpoint in Terminal C reported that a naked man had fallen through the ceiling and landed in the stall area, state police spokesman David Procopio said. The man had apparently sneaked into the bathroom, undressed inside one of the stalls and climbed into the crawl space above the restroom before crashing through the ceiling, Procopio said.

The man, later identified as Shenk, then fled the bathroom and assaulted an 84-year-old man he encountered, biting the man's ear and attempting to choke him with his own cane, Procopio said.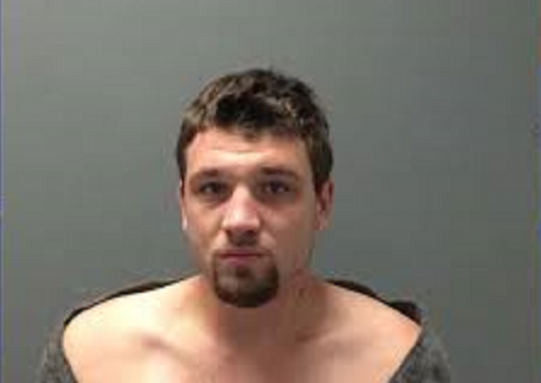 Attempted terrorist attack or completed meth attack?
Shenk was arrested after fighting the officers attempting to control him and was then charged with basically everything the Boston PD could think of including "attempted murder, assault and battery on a police officer, assault and battery on a person over 60, and a lewd and lascivious act and malicious destruction of property over $250."