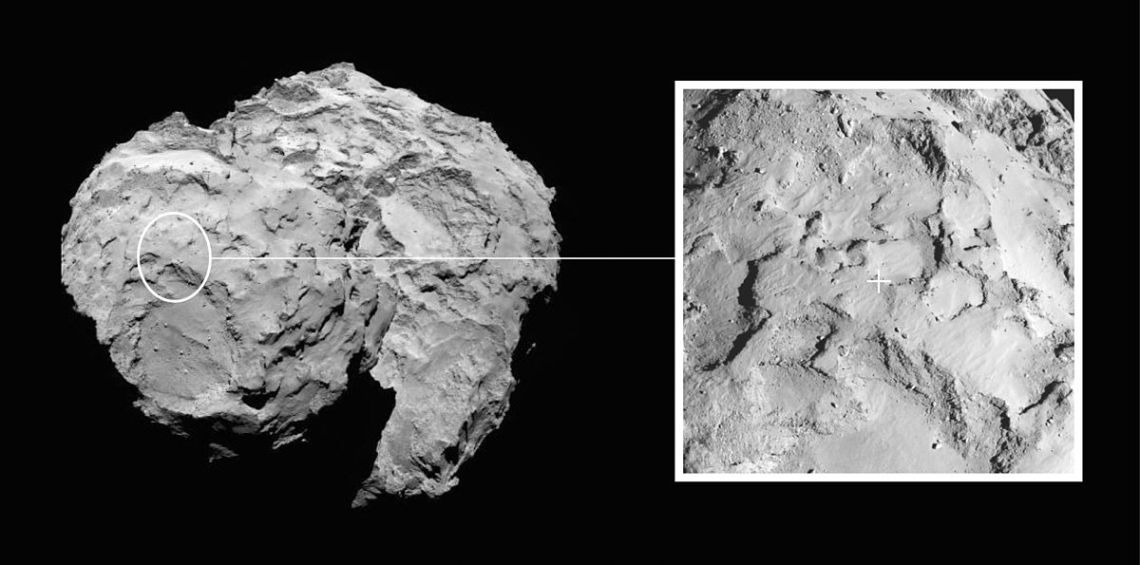 Today an awesome thing happened. The first man made spacecraft, called Philae, landed on the surface of a moving object (comet) in outer space and also accomplished the similarly Herculean task of beating out Kim Kardashian's rear on end in terms of Twitter mentions. Truly, miracles abound.
The pictures are below and amazing.
Kometenoberfläche aus 3 km Entfernung – Ein Bild der ROLIS-Kamera #Philae http://t.co/4v6jwwEUqY #CometLanding (AW) pic.twitter.com/8PzrQ7GnNf

— DLR_de (@DLR_de) November 12, 2014
On behalf of NASA, @SciAstro sends our congrats to @ESA on their #CometLanding achievement: http://t.co/R6ua9eRod5 pic.twitter.com/tAipDdoO32

— NASA (@NASA) November 12, 2014
#FF @BadAstronomer for inspiring/informative live #cometlanding tweets: http://t.co/XFuiJuPqtD pic.twitter.com/GuLeU21Ypm

— Slate (@Slate) November 12, 2014
The photo of Rosetta's lander on the comet isn't "real," but this selfie is http://t.co/o62ttqN6dR #CometLanding pic.twitter.com/c8cTUe4x0x

— The Verge (@verge) November 12, 2014
Touchdown! For the first time, a space ship has landed on a comet #cometlanding #Rosetta http://t.co/RNQSfDhL7R pic.twitter.com/kRRnpQUnB3

— The Economist (@TheEconomist) November 12, 2014
Getting confused w/ images prior or after landing(?) Like this one via @GeertHub @nanotousch Source? #CometLanding pic.twitter.com/nPpNfqPScO

— Jan Hattenbach (@JanHattenbach) November 12, 2014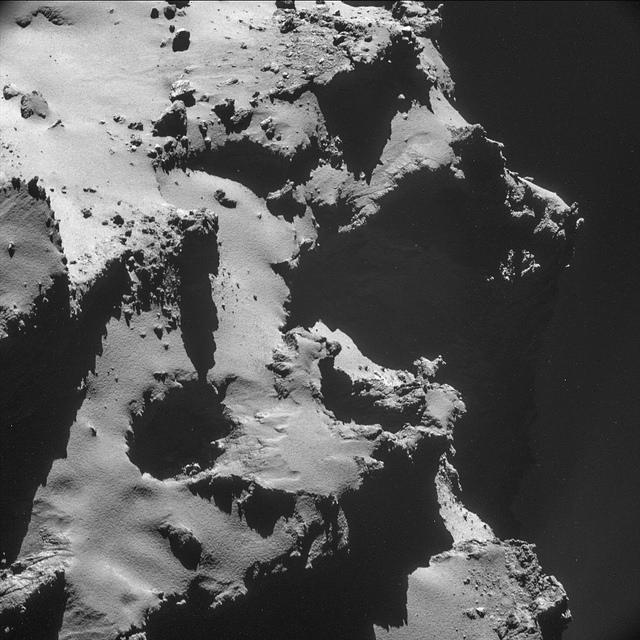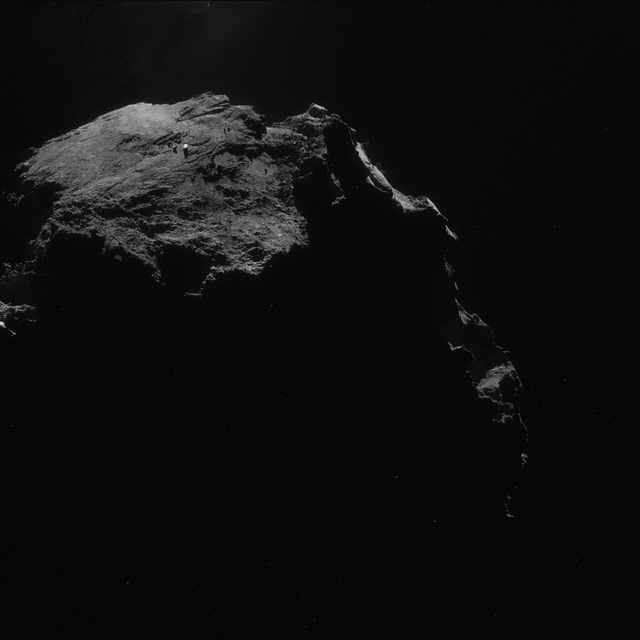 Here's the celebration when Philae touched down safely.
And the wonderful XKCD comic indicating just how much of a first this really was. The whole endeavor has been compared to hitting a bullet with another bullet because of the extreme speeds and vast distances involved.
Hahaha XKCD has my [scientist],[Earth] status correct :) http://t.co/EE4h7CSZ3r pic.twitter.com/eBNxyPmBzC

— Emily Lakdawalla (@elakdawalla) November 12, 2014
Interested in seeing how it all worked? I've got you covered.