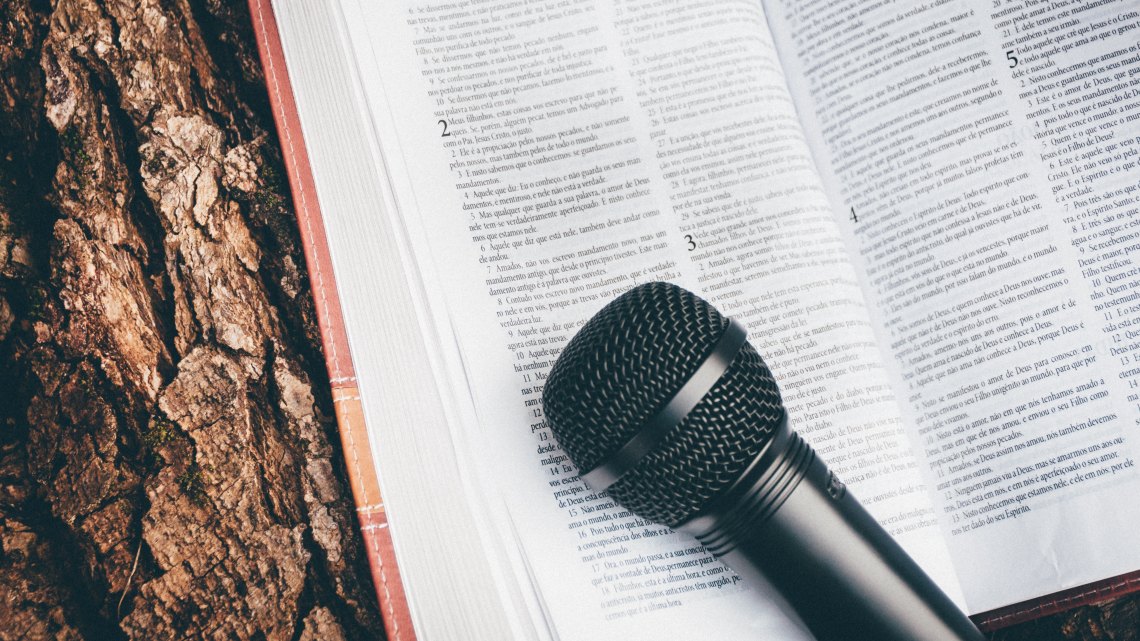 She was my partner in crime.
Farnoosh recently hosted her own show on CNBC. She also has a super popular podcast. And she's a successful book author and all around writer.
But to me she's more than that.
From 2006 to 2008 we did videos together every day. We would meet on Wall Street, a video guy would tape us talking about whatever we wanted to talk about, and then we'd send that video out onto the interwebs.
The day the first iPhone came out we went to the Apple flagship store near Central Park. We interviewed the people who were waiting on line all night.
A homeless guy started to pick on Farnoosh. Not that I am so brave but I didn't want to seem unmanly so I stood in between the man and Farnoosh and asked him to please go away.
He lifted me up and threw me to the ground. And then he went away.
That was a fun story that I wanted to share.
But more…Farnoosh is a textbook example of how a career can be made and be a success.
She had a fulltime job learning skills she loved and then mastered: financial markets, writing, video, multimedia, communication, and the business of business.
While at the full time job, she wrote a book on the markets: YOU'RE SO MONEY.
From that, she no longer needed thestreet.com and diversified her sources of income by writing for many outlets, going on various TV shows, starting her own show, writing more, starting a successful and profitable podcast, and many other activities.
And ten years later, we still find each other doing videos together or podcasts, or articles, or whatever.
Building a career is like knitting a tapestry. It's small thread by small thread. It takes years. It becomes beautiful. And it's something you can fall into when it's done for comfort and security.
That tapestry becomes your network. A career is not what you created today, but the networks you built up today that will create unexpected opportunities for you ten, fifteen, twenty years later.
As an example: I just did a deal with a friend of mine I began working with twenty years ago. Every day I see these opportunities.
And I'm horrible at networking. Farnoosh isn't.
But there's another reason I wanted Farnoosh on my podcast.
Farnoosh is great at interviewing. And I wanted her to interview me. I find when I am a guest on other people's podcasts I always find new ways to say the things I want to express, new ways to say what I've learned from my guests and my experiences.
Who better to interview me than the person who has been interviewing me for almost a dozen years.
"I came prepared," she told me. Because she wanted to find out what you don't see on Google…
Here's what we talked about:
The rise of entrepreneurship and the rise of "gurus." Farnoosh asked me, "Who should people trust?" But really, it doesn't matter. Anytime you "study" entrepreneurship, it means you're not DOING entrepreneurship. It's great to have ideas. And it's fine to read one business books (TOPS), but then that's it. Get in the mud and starting doing. – listen at 7 minutes
Farnoosh asked me, "Do you remember the first time you used the internet?"  It was before the web. I logged into a news group and could talk to people from Norway about Star Wars. Besides the phone, it was the first time I spoke to someone without being in the same room…  It was 1986. And then the web started. Hypertext came in. And I thought it would be used for storytelling. But then it became huge for commerce. Then she asked me, "What's next?" – listen at 19 minutes
Mentorship and finding your inner circle – listen at 25 minutes
Evolution, willpower and the access economy – listen at 36 minutes
My daily schedule (the morning is my "maker" hours, in the evening I manage several businesses and at night I have fun. I do comedy.) – listen at 38 minutes
Is it better to focus on one thing and enjoy the subtleties of what it takes to be the best in the world at something? Or diversify? I struggle with this. Farnoosh said she bought the book, "The One Thing." Because she wanted to get focussed. "I bought it and never finished it," she said. The irony… she got busy doing "other" things. But maybe the other things takes us off our path, out of our delusions and shift us into doing more fulfilling learning curves. – listen at 43 minutes
The story of "lucky Lisa." That's Farnoosh's nickname for the friend who helped me get rid of all of my belongings – listen at 53 minutes
"What about dating?" Farnoosh wondered if dating is weird for me. Because I have no home. And then we talked about renting vs owning. I used to believe in renting. But now I just borrow. It's part of the new access economy. We live in a world of access (and Airbnb). But I eventually answer her question about dating, too. – listen at 59 minutes
Then we talked about money. "If you couldn't pass on any money to your kids and all you could pass on was investment strategies, rules, a portfolio, what would it be?" – listen at 1 hour and 5 minutes
"Do you like talking about politics?" she asked… – listen at 1 hour and 10 minutes
"Did you vote?" No. And I don't think it matters. Here's why. Saying it's your "civil responsibility" to vote is not true. I agree we all have a civil duty. I do mine by writing 300 articles a year, giving talks, doing 100 podcasts a year and giving it all away. You get to decide how you fulfill your this civil duty. If you choose voting, that's fine. But I don't. I don't want to outsource my contribution. We started debating – listen at 1 hour and 11 minutes
Hear the story of the time I went to Bernie Madoff and was turned away. He said, "The last thing I need is to see the name Bernard L. Madoff Investment Securities LLC on the front page of the Wall Street Journal" – listen at 1 hour and 19 minutes
How to get into TV – listen at 1 hour and 22 minutes
AND the "choose yourself" method for getting into TV (how to get past the gatekeepers) – listen at 1 hour and 27 minutes.