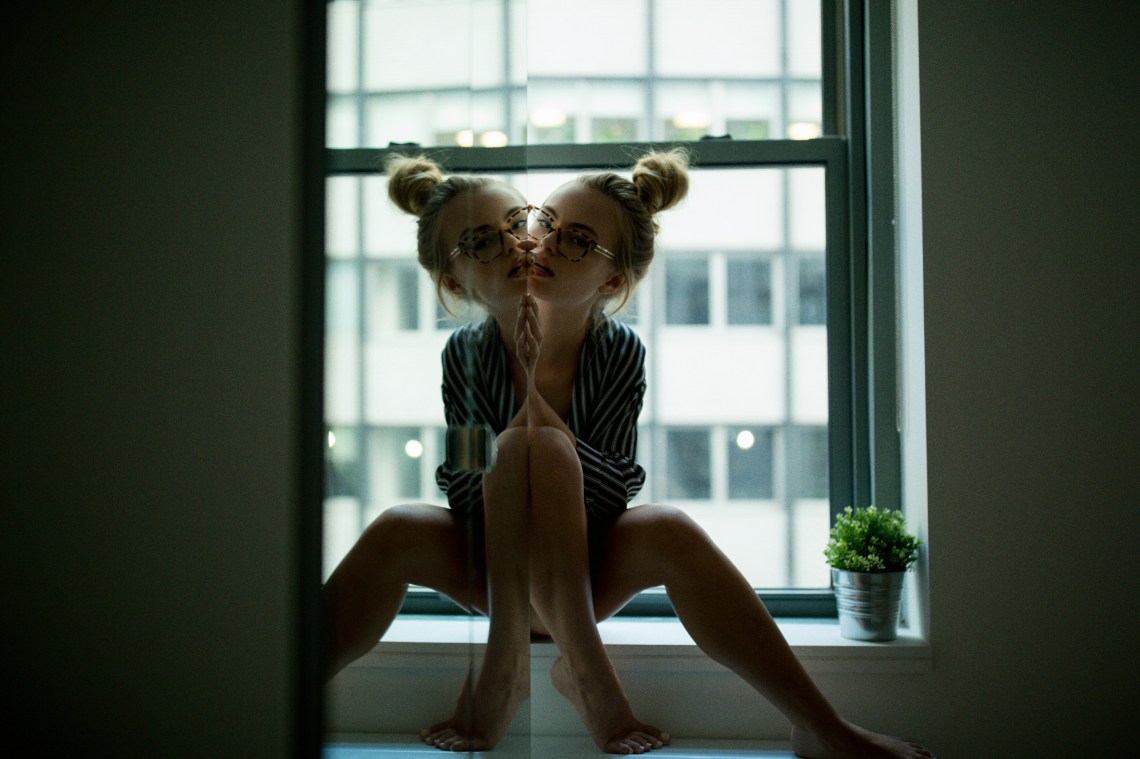 Some days, the battle in my mind is so intense that I can't find anymore soldiers in me to win the war for me. I shut down and the fight cripples me for an hour or ten.
I haven't had a "depressed" day in a while, and I was so proud of myself for pushing through with stability during that duration.
Today, put an end to that streak.
Today, I woke up and felt off the second my eyelids took away the comfort that I find in my safe haven of sleep. I was blinded by a light that I wasn't ready to say good morning to.
I dragged my legs over the side of my bed, shuffled down the stairs, made hot tea, took a shower and felt completely exhausted after all of that. I was ready for bed already. It was only 9am. How was I supposed to survive the rest of the day?
Most people today had hours of work to do after their morning routine. My morning routine was my work for the day. I was back in bed by 9:30am.
No matter how positively I spoke, my mood wouldn't crack. Even the thought of moving from my moment of comfort in bed strum up tears.
That's when I decided to take the day off. I numbed my mood for several hours and accepted that for today, it was okay to do just that. It was okay to do absolutely nothing. To take care of myself.
That's all you can do on days like that. Simple embrace the storm because it is adding days to your story. Some days, you simply only have to take care of yourself. Some days, that is your one and only mandatory job.
I want you to know that not only are storms inevitable, storms are known for producing a life that has been given another chance to be cultivated. Hypothetical storms bring rain, and that means they also bring beauty, they build you from the ground up like a flower. And yes, they uproot you, sometimes they might even hurl you into an entirely new location. They may paralyze you for a day.
But what comes from the storm, what happens in the aftermath is the most tangible producer of growth. Life does not promise anything. Life does not have to promise anything.
But you – you must promise yourself that you will take care of your beautiful, delicate heart on days getting out of bed produces the storm.
You will always survive, just like I did.