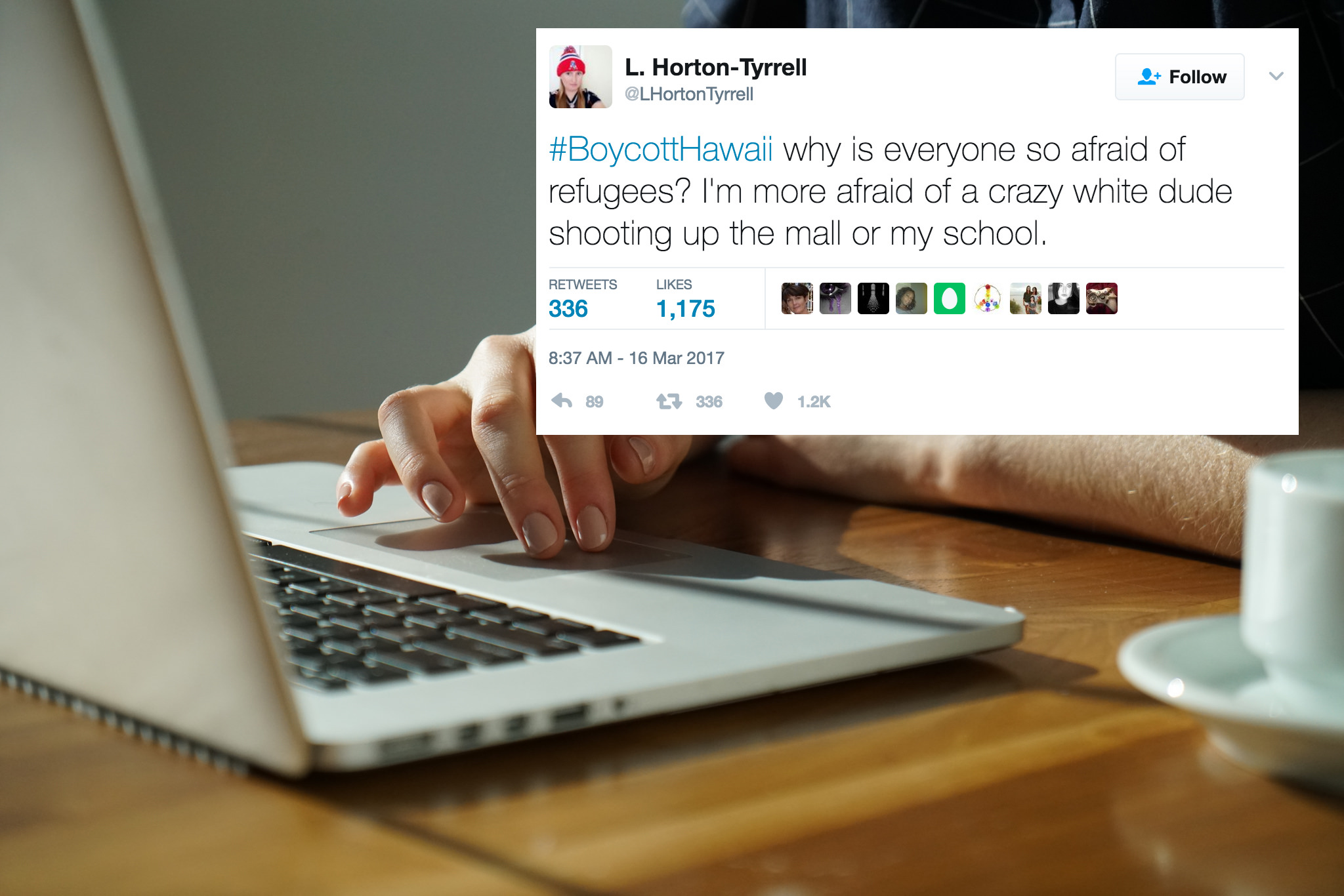 L. Horton-Tyrrell was dumbfounded by the social media reaction to a Hawaii district court judge suspending Donald Trump's second travel ban executive order—which was many people calling for a boycott of Hawaii.
Such a populist move! A bunch of rich people with enough money to afford multi-thousand dollar vacations to Hawaii daring to stand up to the oppressive political institutions that cowardly suggest our nation should follow the Constitution! This is truly a ground swell of America's working class.
But beyond the obvious hypocrisy, Horton-Tyrrell wasn't crazy about the paranoia surrounding refugees. So she said so:
The tweet quickly attracted a TON of attention, amassing hundreds of likes and retweets. Not everyone agreed with Horton-Tyrrell, however:
She was confronted with this airtight rebuttal: "you're not very bright."
How could someone possibly rebut such a scholarly confrontation of her tweet?
But people aren't done with Horton-Tyrrell yet:
"Go to Pakistan and see how long it takes untill you get stoned," Twitter user @NillaFFA challenges her. He is probably pretty smug in this response. Nobody could possibly deconstruct his ironclad racist beliefs!
L. Horton-Tyrrell is a veteran of the United States Navy who served overseas in the Middle East during her time in uniform. She has actually been to these places and met the people who lived there.
"Don't talk to me about being in the middle East when you've never been."
Damn straight.