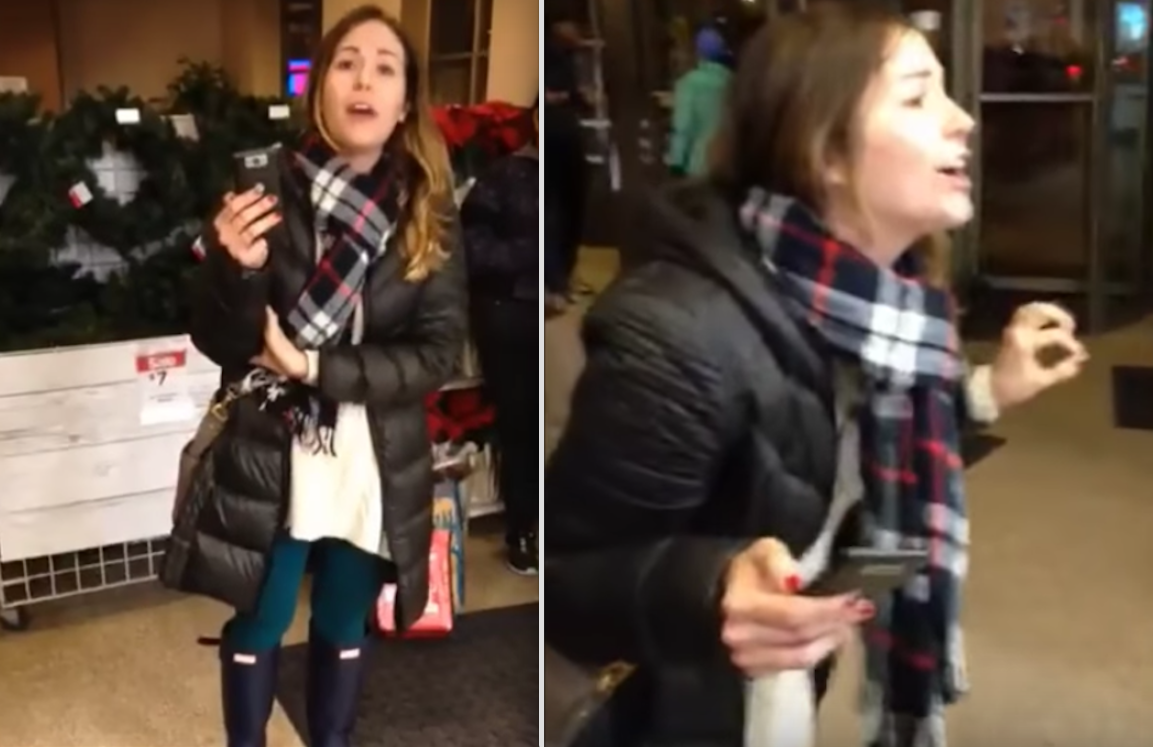 I worked in retail for four years, and boy, do you see some strange stuff.
But I have to admit, I never saw anything as crazy as this. Captured all on video, a Chicago woman erupts into a nonsense rant in the middle of a Michaels craft store. She claims that employees "screamed at her from across the store" and then refused to process a transaction because she wouldn't buy special bags. She also claims that the employee suggested she "voted for Donald Trump" and mumbled about it under her breath.
Well, this woman DID vote for Donald Trump — and she's proud of it. Even as customers and employees show indifference to her political decisions, she rants and raves through the entire store as a brave woman records her idiocy. She eventually confronts the woman recording the video, suggesting that her toddler was stealing merchandise and that she should, "Go home to your husband who is cheating on you."
See for yourself:
While the woman promised to complain to corporate about the store, Michaels' corporate office is now lauding how their Chicago store handled the customer:
"At Michaels, we do not tolerate discrimination or racism of any kind against our team members or customers. We regret that our customers and team members were affected by this unfortunate incident and are grateful for the leadership of our store team in working to resolve it without further escalation."
Hopefully this woman gets the help she needs.