Twitter has become such a great tool for useful PSAs. Various agencies, organizations, and even police departments can send out bite-sized information that is oftentimes helpful to us everyday people sitting around on social media.
But today, a Police Department send out a tweet that has LOTS of people scratching their heads.
Here it is: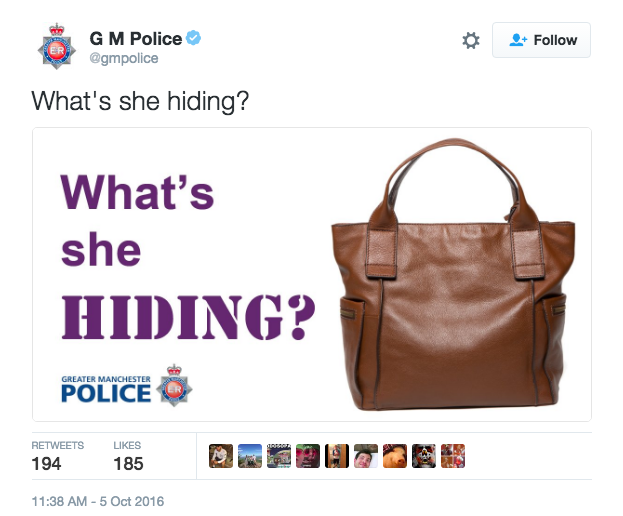 The tweet simply shows a woman's handbag sitting next to the bold words, "What's she HIDING," with the last words in caps for extra emphasis I guess.
Nobody can quite figure this one out, though the Twitterverse has some interesting suggestions:
Some people have come forward in the discussion to accuse the tweet of being downright sexist:
Whatever point the tweet was trying to get across, I think it was lost in translation.