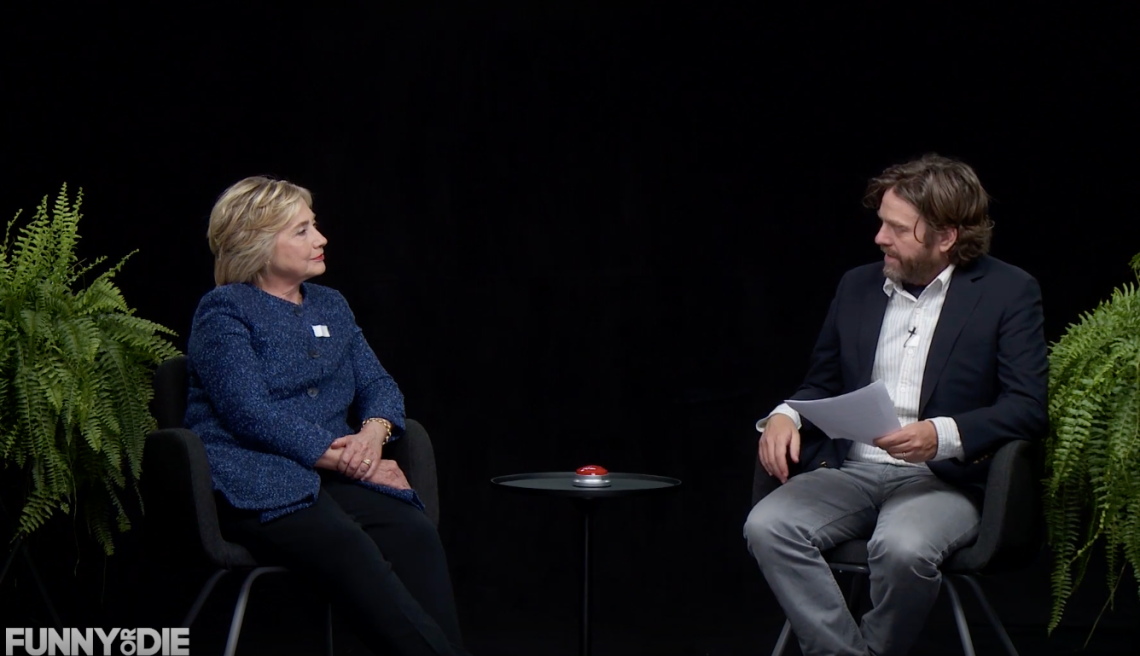 Zach Galifianakis' comedy sketch "Between Two Ferns" has played an interesting role in politics over the last few years.
In 2014, with the deadline for The Affordable Care Act's open enrollment ending with not enough youth registration, President Obama appeared on the show. The hilarious banter between Obama and Galifianakis, besides being funny, also resulted in a surge of applicants for the healthcare program.
Could Hillary Clinton's experience sitting "Between Two Ferns" help her in a similar way? I guess that's up to you.
Slightly out of her element, Secretary Clinton manages to make a few quibs in between Galifianakis' constant stream of humor. The look on her face after he shows "an ad from our sponsors" made me LOL too.