Oftentimes in life (particularly for women) the only events that get celebrated are engagements, weddings, and childbirth. Too often big accomplishments like travel, or career advancements aren't applauded in the same way as other — more traditional — life benchmarks.
But Benita Abraham wasn't having any of that.
She slyly teased on Facebook that she would have a big annoucement soon…

And then came the big news!
She found her "perfect match."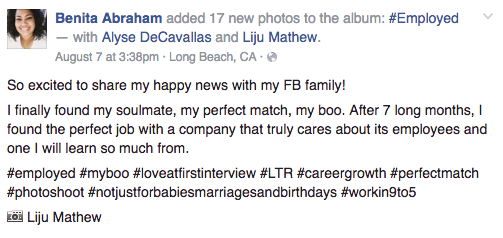 And to celebrate the awesome occasion, Benita had a photo shoot!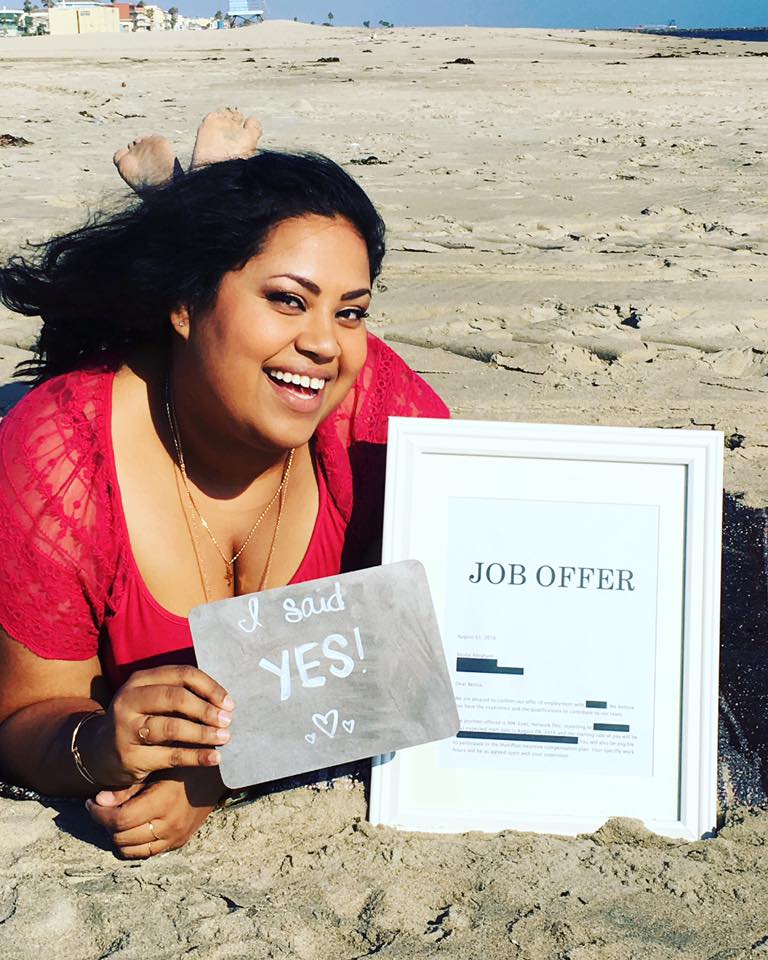 Here she is laying on a sandy beach, announcing that she "said yes!"
In this photo she displays the question next to her answer!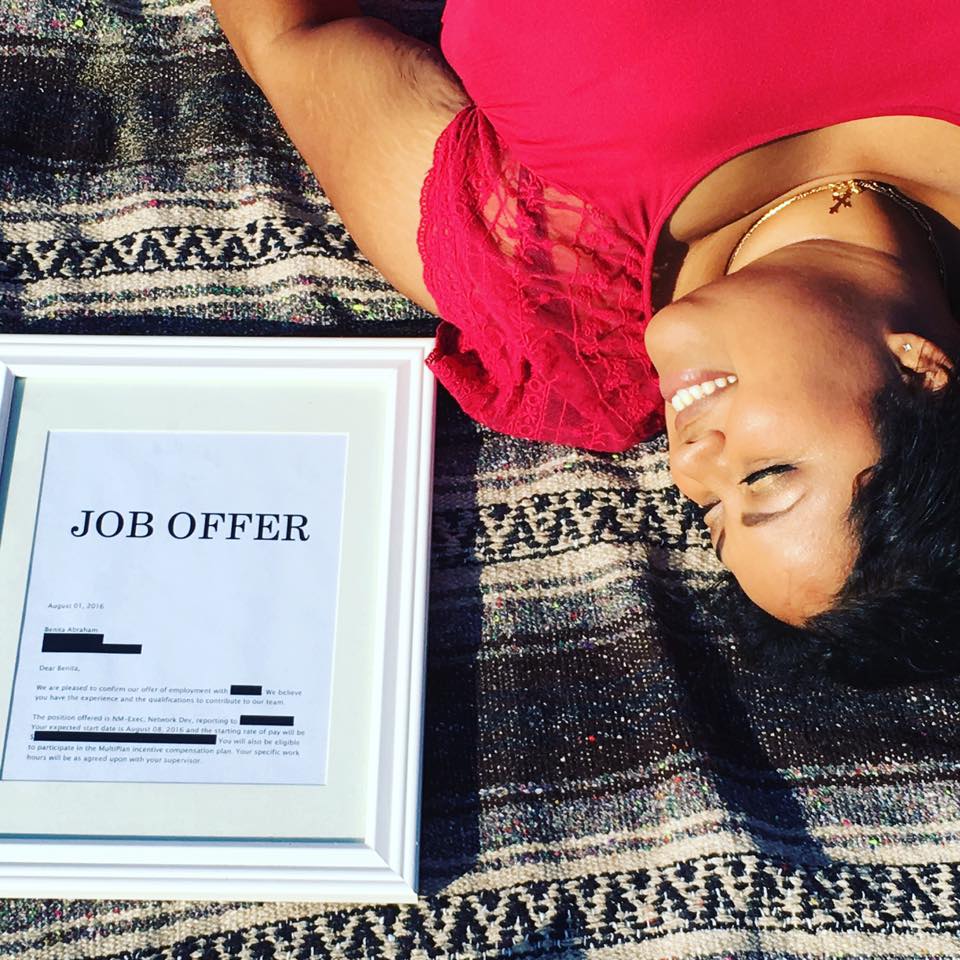 Can't forget the picture of her laying lovingly next to her perfect match.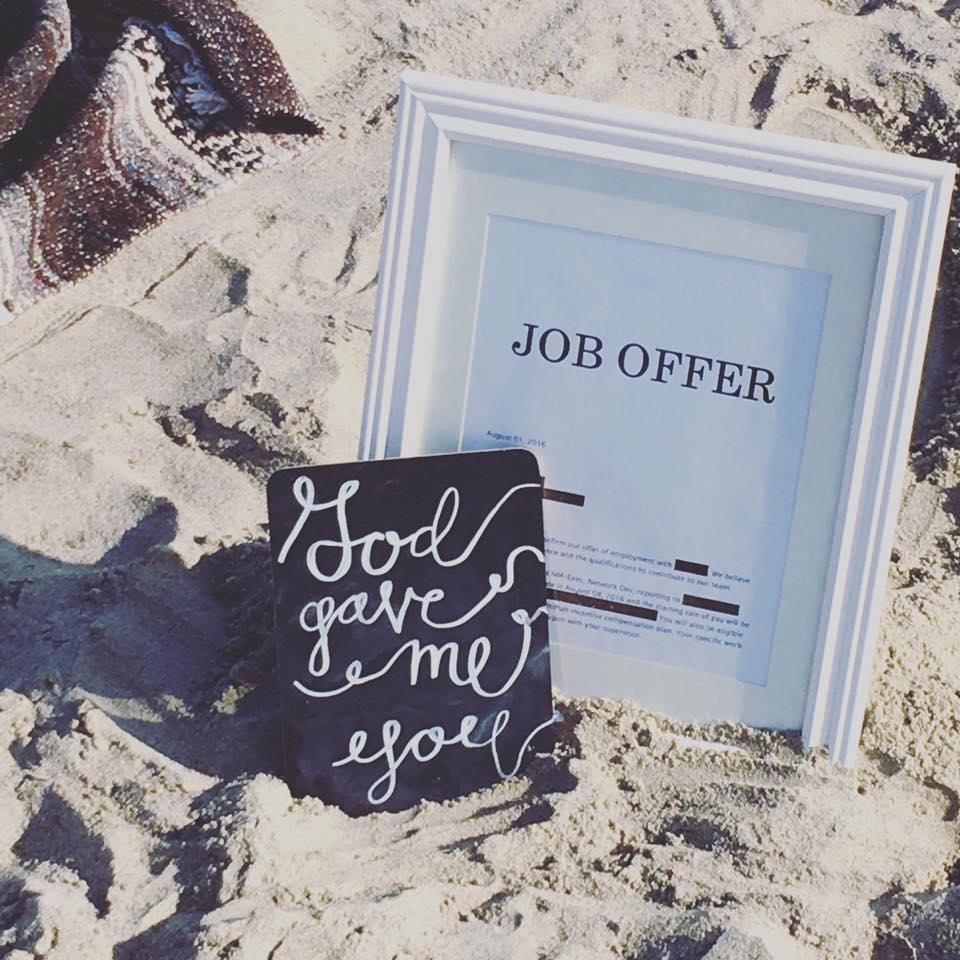 "God gave me you."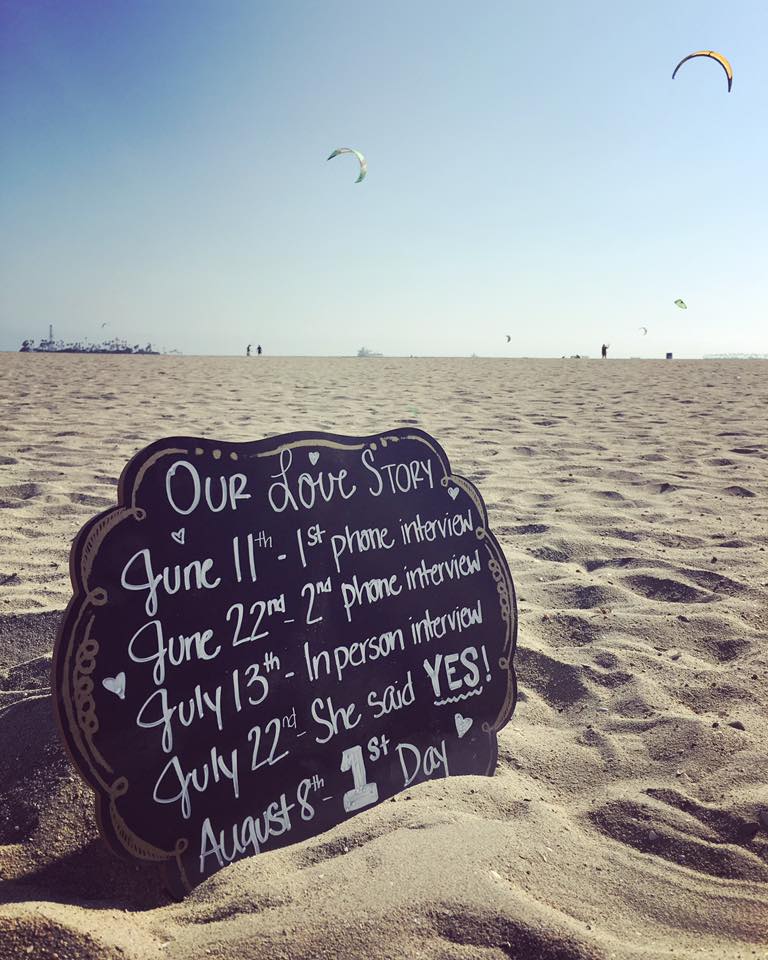 And of course, you have to include the story of the pair!
Her photo collection has gotten over 5,000 shares, with people talking about how HILARIOUS the photos are, and also congratulating Benita on her new job.
There are so many landmark occasions in our lives, and we should celebrate all of them — not just marriage.
Congratulations Benita!