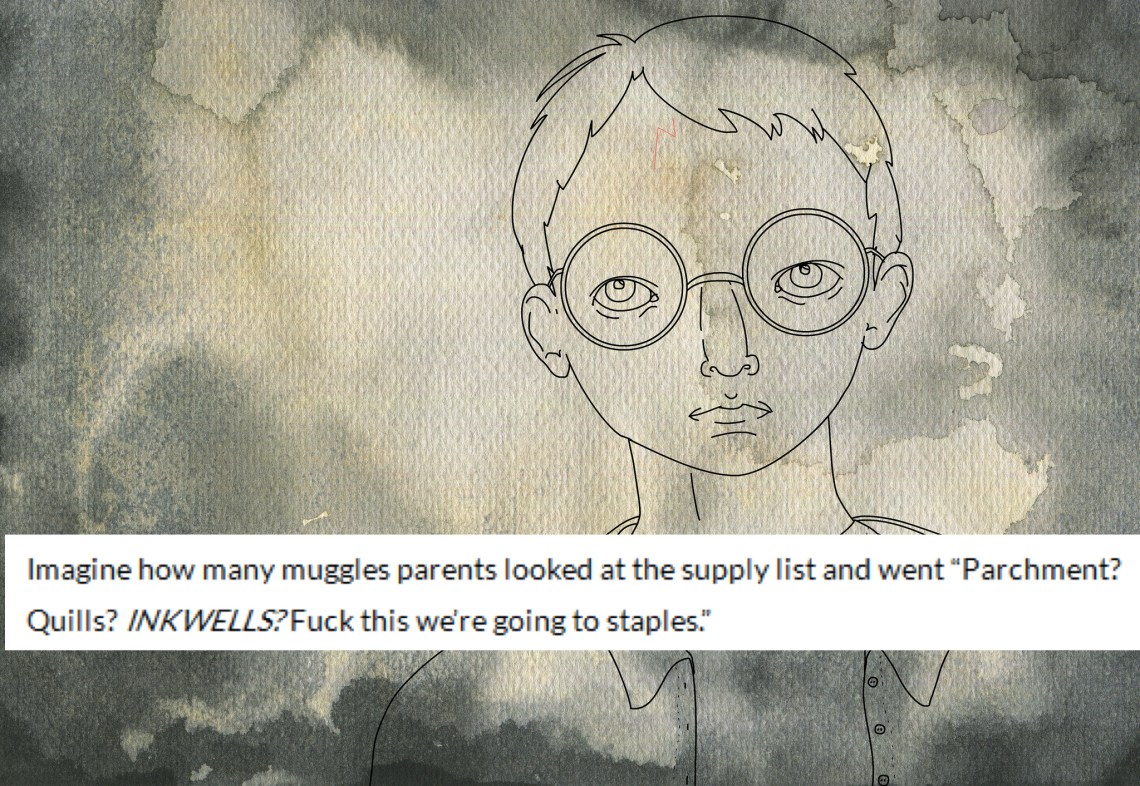 One part of Harry Potter that is left pretty opaque is how Muggle parents reacted to their kids being, well, wizards.
This super funny Tumblr thread takes a stab at trying to explain what some of the more mundane conversations might look like.
"Fuck this, we're going to fucking Staples."
That's 100% my dad.