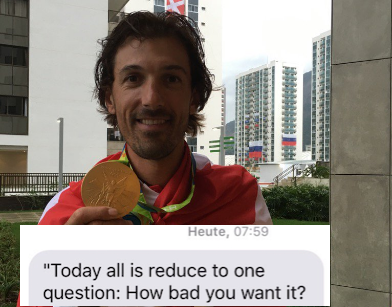 Fabian Cancellara is a Swiss man who recently nabbed a gold medal in cycling time trials. His Twitter bio describes this as his last year as a professional rider, and so it would also be his last time ever venturing to the Olympics.
The morning of his match, he received this text from his coach that helped motivate him toward his victory.
"Today is reduced to one question, how bad do you want it?" Oftentimes in our own lives we can be tempted to give up, throw in the towel. But we are all worth every single one of our dreams, we just have to, "use all our power, give it all to today, and act as if tomorrow doesn't exist anymore."
That's how we'll all become champions.