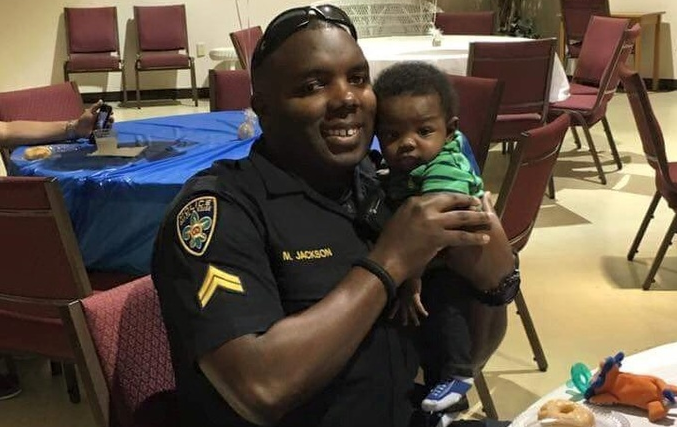 A recent shooting in Baton Rouge — the city where Alton Sterling's death at the hands of police resulted in protests — left three officers dead. One of those officers was Police Deputy Montrell Jackson.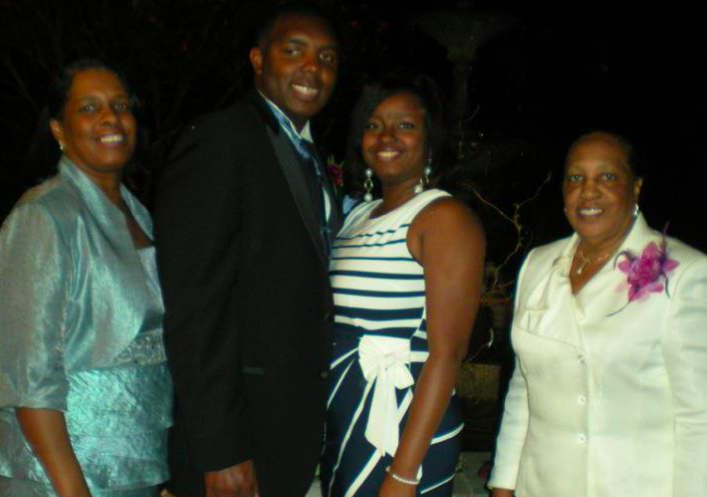 Jackson, in addition to being a cop, was a husband and a father. He leaves behind his wife and a newborn baby.
His brother told NPR that Jackson "always wanted to be a father."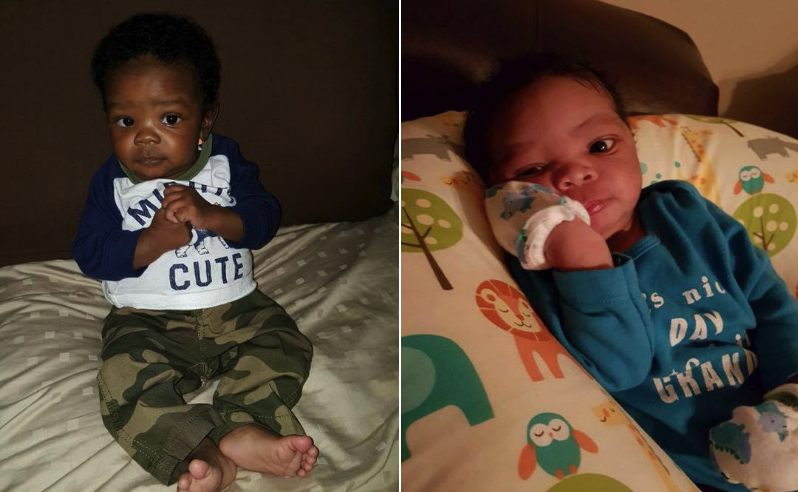 Jackson had been a police officer in Baton Rouge for a decade, and many have said that he represented the very best of the police force.
Immediately after Alton Sterling's death, he posted this inspirational Facebook post in reaction to the event.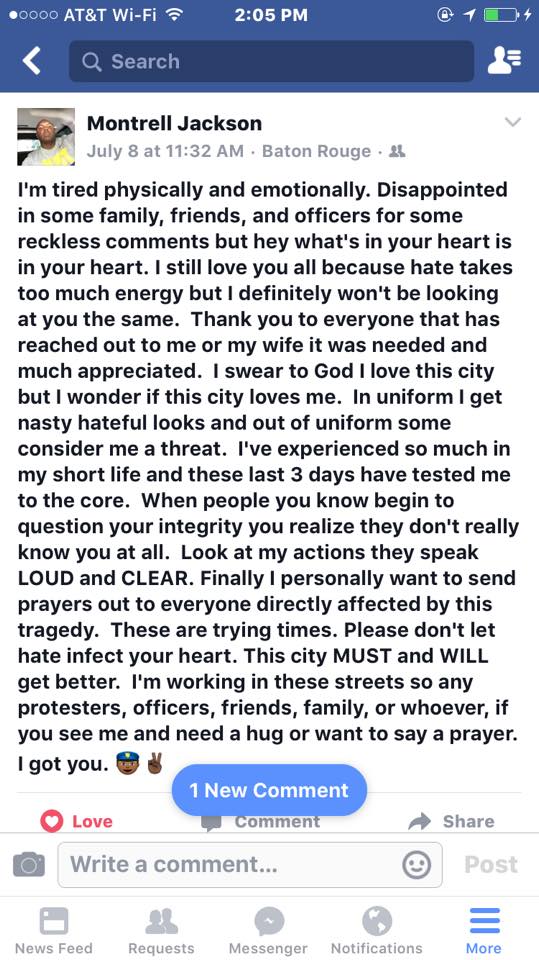 In his post, he expresses the frustration of living on both sides of the national divide. On one hand, he is a police officer, and resented by many people in his own community for that. On the other hand, he is an African American man, and is viewed with suspicion by people because of it.
Jackson's message — rife with understandable frustration — also contains encouragement. He urges us to not let "hate infect our hearts."
Montrell Jackson wanted very much to see his city get better, and he gave his last full measure of devotion to achieve that goal. Officer Jackson, in midst of our mourning, a grateful nation says "thank you."