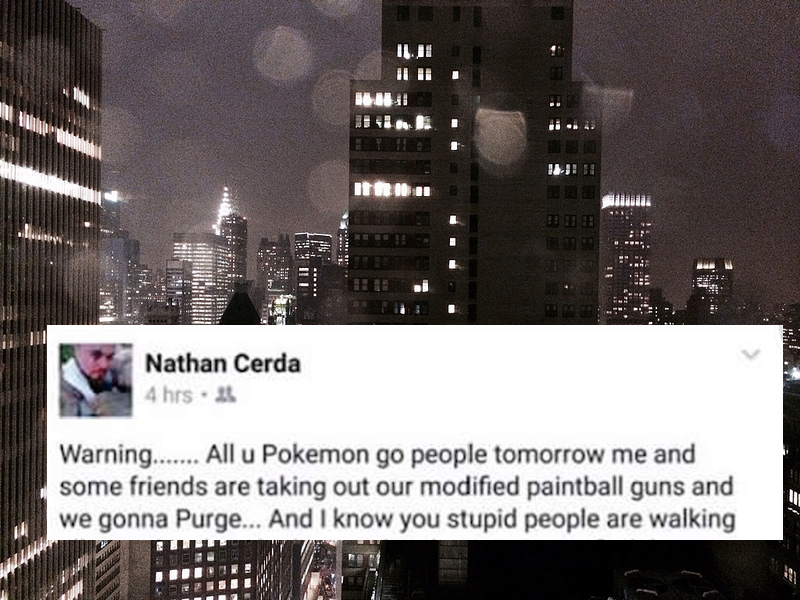 Pokémon Go is the popular location-based game that has been taking the United States by storm. Passionate fans get to interact with "real world" surroundings and catch Pokémon all around them. The game is fun, and even encourages movement and exercise to catch the Pokémon.
But some people are opposed to the game, feeling it is juvenile. Nathan is one of those people, but apparently he isn't JUST going to voice his concern. He's going to act on it.
He promises to use "modified paintball guns" (modified in what way?) to "have some fun" and "purge" all players who aren't aware of his location.
The message could be interpreted as a joke, but that's not how the police saw it…
Yikes.