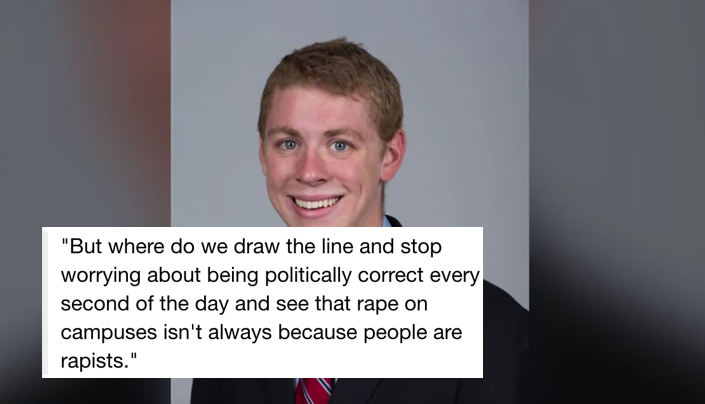 Brock Turner is the former Stanford swimmer who was found guilty of sexual assault and sentenced to only six months in jail because the judge thought "prison might effect him." Right before that sentence was handed down, however, he had a remarkable defender in an old friend, who penned a letter to the court.
His friend, Leslie Rasmussen, blames his conviction on "political correctness," saying that Brock isn't a rapist, he was just drunk and confused. After all, she says Brock was always very sweet to people in high school, so that makes up for it right?
"But where do we draw the line and stop worrying about being politically correct every second of the day and see that rape on campuses isn't always because people are rapists."
She goes on to say that this instance, "is completely different from a woman getting kidnapped and raped as she is walking to her car." And implies that being drunk should be a feasible excuse for raping someone — among hundreds of other crimes too, I suppose.

Read her whole letter below: