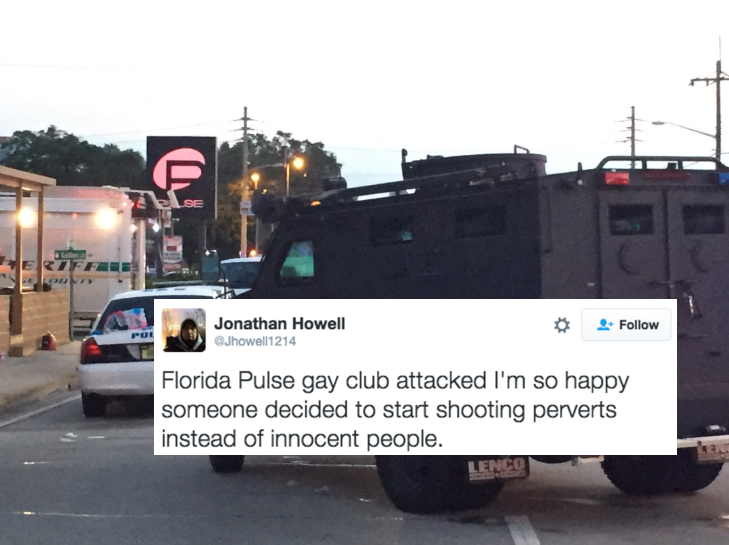 As you probably know, last night there was a brutal hate attack on Pulse nightclub in Orlando, Florida. A terrorist by the name of Omar Saddiqui Mateen stormed the club, and opened fire on the attendees. Some were held hostage, before law enforcement was finally able to take him down. Dozens are dead, and reports are coming in that some are so badly disfigured from the gun attack, that is proving challenging to identify the bodies.
While information is still coming in, political debates about guns, religion, and sexual orientation have already cropped up. The shooter is alleged to be Muslim, and many Trump supporters are using this attack to vindicate their point. Others are trying to argue that the shooter was a Democrat, and saying that liberals are to blame for this. And other still — and most shockingly — are trivializing the attack because of the sexual orientation of the victims:
1.

2.
3.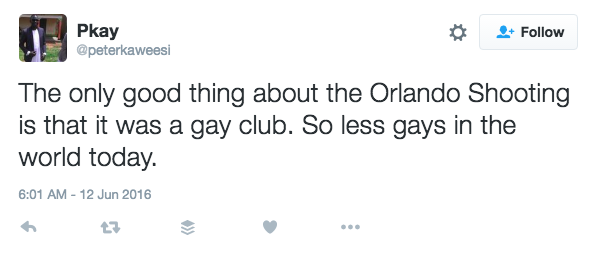 4.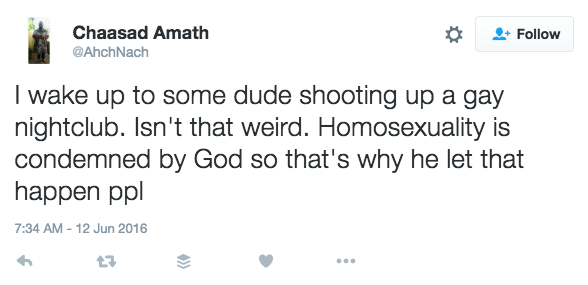 5.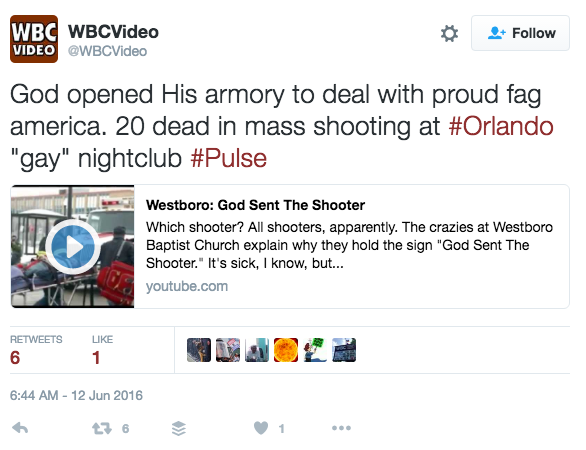 6.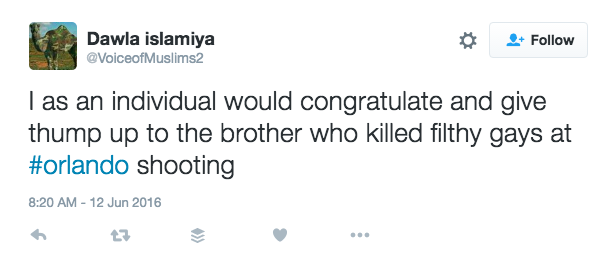 7.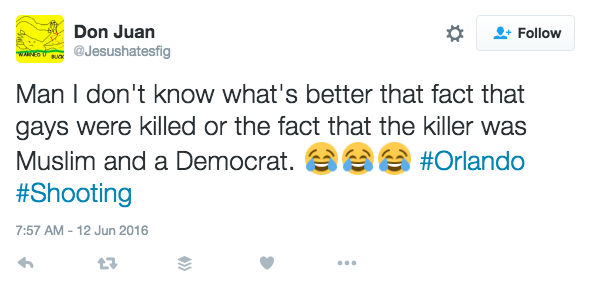 8.
9.
10.
11.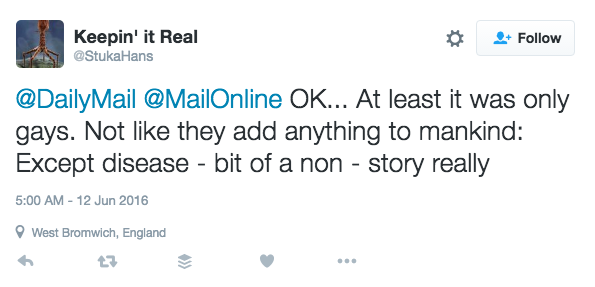 12.
13.
14.

15.
16.
These people are an important part of this conversation, because they show why gay pride still needs to exist. Just because the United States has achieved marriage equality does not mean our struggle to live, laugh, and love freely is over.
These tweets and comments leave me without words. Except to say that it will get better — it must get better — and hopefully, with awareness, education, and love, the world we leave our children will be a little brighter.