Yesterday Ryan Reynolds posted a truly moving tribute to a fan who passed away. Ryan's letter was to Connor McGrath, a fan that Ryan had met after delivering Connor an early copy of Deadpool that he had received through the Make A Wish foundation. Their relationship was something truly stronger than just a fan and an actor, however, and they became — as Ryan Reynolds describes it — true friends.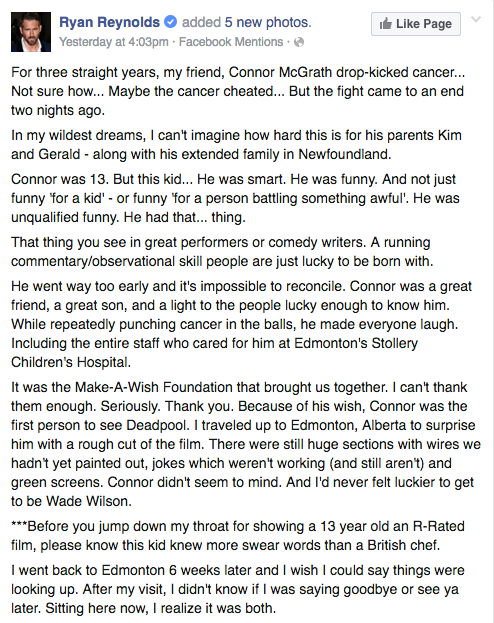 Ryan goes on to talk about Connor, and what it was like knowing him: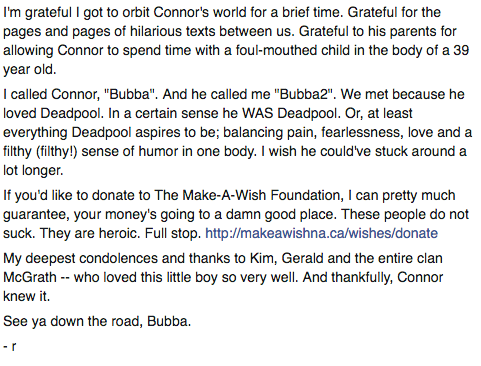 Ryan concluded by urging people to donate to the Make A Wish Foundation, citing how it united him with this incredible young man.
Reading this, I find myself in the same state of emotional non-understanding as Ryan Reynolds. Why?