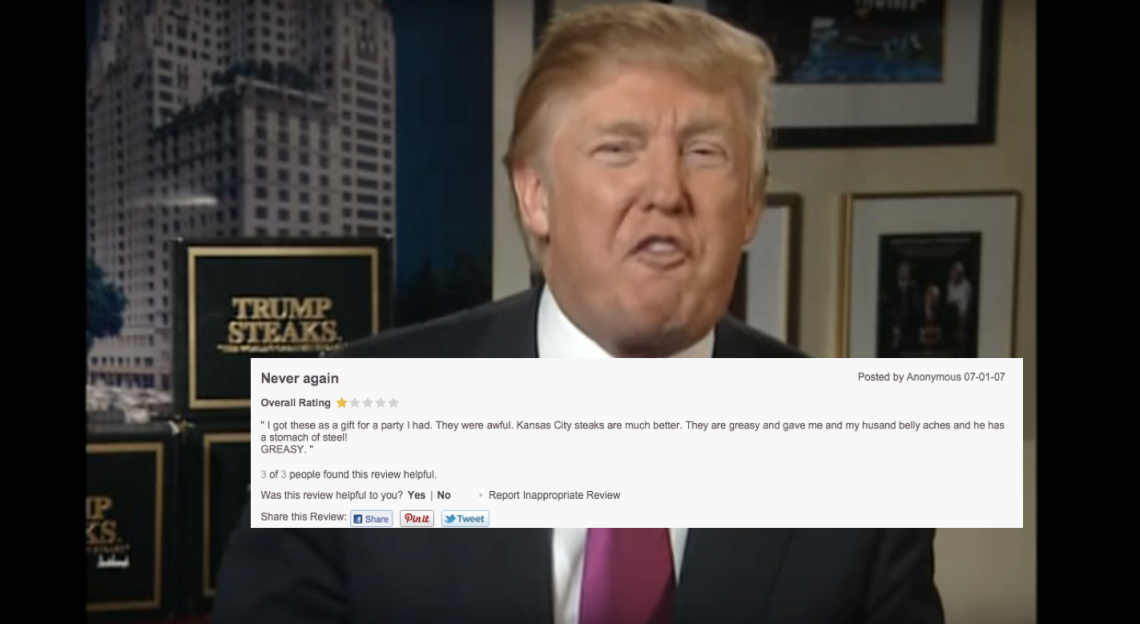 A few nights ago in his victory speech, instead of doing the typical "thank you, thank you," Donald Trump started plugging some of his name-brand products. He went down the list, talking about his awesome bottled water, really great wine, and his DELICIOUS steaks by The Sharper Image.
First off, a lot of people were confused. Sharper Image is typically known to be an appliance manufacturer, not steakhouse.
Despite how unbelievable it is, Trump did indeed sell his "World's Greatest Steaks" through Sharper Image:
But as it turns out "The World's Greatest Steaks"… weren't.
Here's what people had to say when reviewing Trump's steaks and (other meat products) on QVC:
1.

2.

3.

4.

5.
6.
Are we really about to trust a man who sold steaks out of an appliance store to run our country?
I guess so…