When it comes to Wiz Khalifa, Kanye West has more beef than a supermarket deli, and he's unloading it all on Twitter.
It all started when Wiz Khalifa tweeted this message,
Hit this kk and become yourself.

— Wiz Khalifa (@wizkhalifa) January 27, 2016
Kanye interpreted the "kk" as his wife,
K

im

K

ardashian. He then decided it was time to tell Wiz EXACTLY what he thinks of him: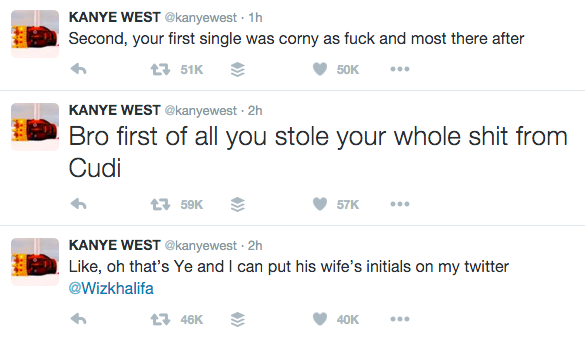 Wiz Khalifa tried to clear the air and fire back —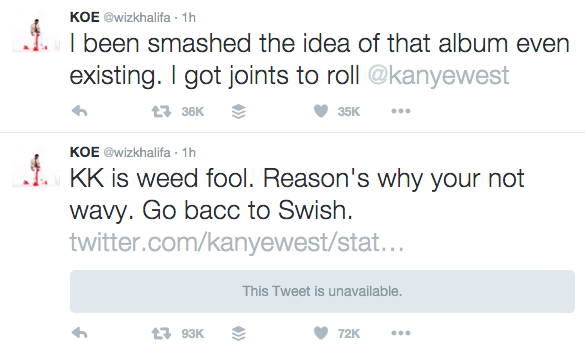 — But Kanye was far from done: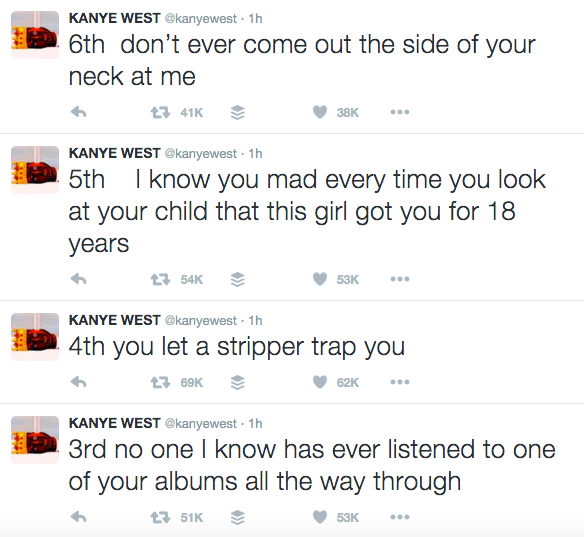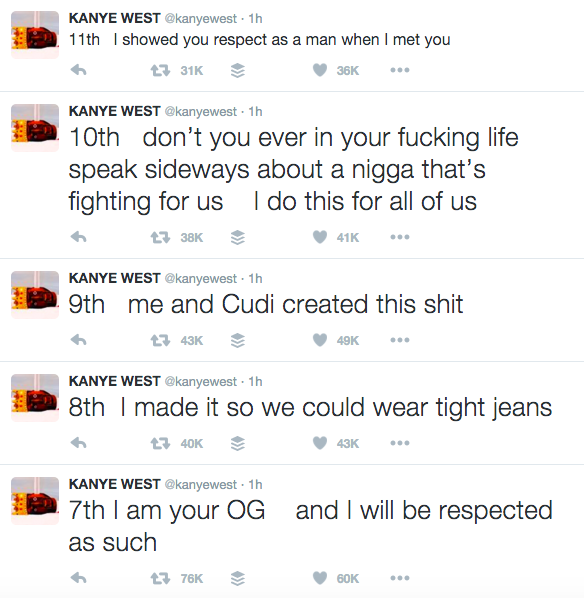 Still going…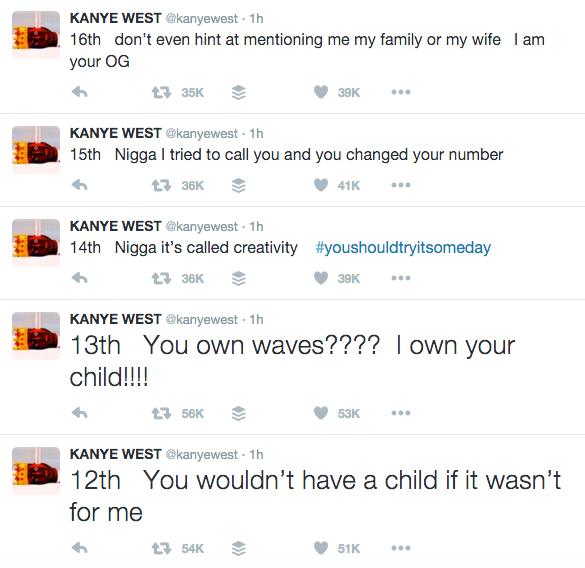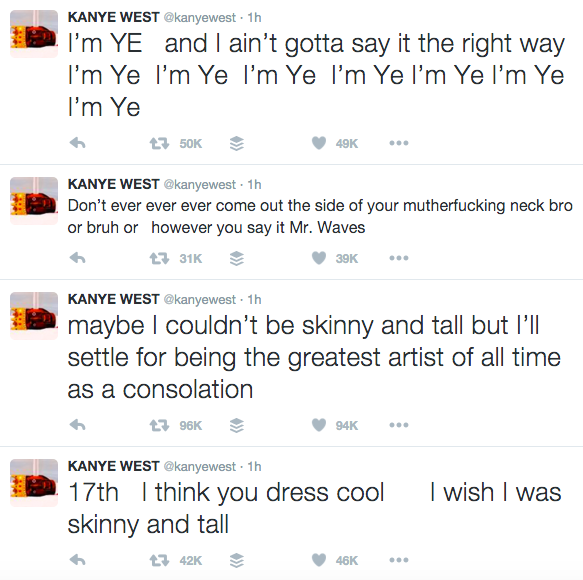 Okay, he finally found his zen.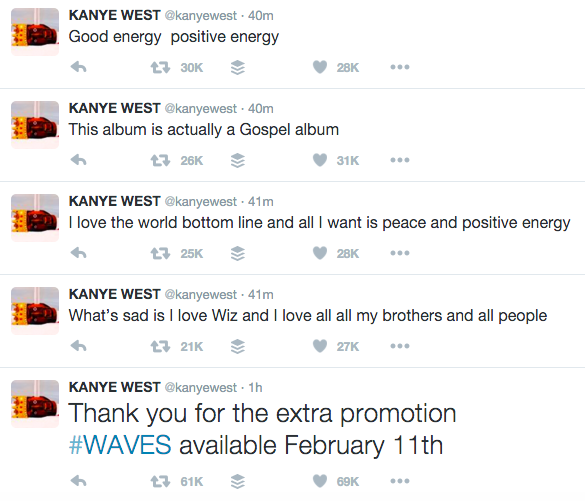 And maybe also found Jesus?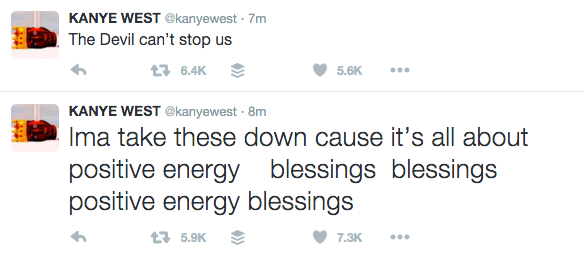 Does this mean Wiz won??