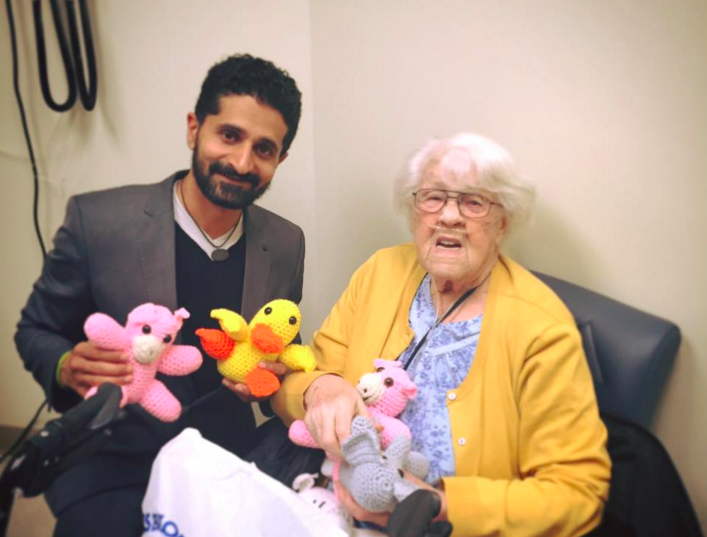 Oftentimes the problems of our world can seem too insurmountable to even confront. We are faced with issues of racism, sexism, bigotry, islamophobia, and a myriad of other social and political issues that seem to overpower anything we could possibly do or say to combat them.
But sometimes the little things can make all the difference.
Take, for example, this 91-year-old Idahoan who goes by the name "Grandma Louise."
Grandma Louise knew that her doctor was Muslim, and she heard all the terrible things that Donald Trump and his bigoted supporters were saying about Muslims, so she decided to take action. Some crocheting action.
So My 91 yrs old patient heard how #Trump has been attacking "me The American Muslim" so here she brings me these little stuffed animals that she Crochet her self to cheer me up! And she#MadeMyDay

"Power of Love is Bigger than the love for Power" Mr Trump. U will not win by diving the American people.

Her and I are one Team and we belong to The Land of The Free and The Home of The Brave!! God Bless America!!!
We can't right every single wrong. We can't fix every single problem. We can't cure every illness. But we can do what we can, whether that be lending a comforting word, speaking up in someone's defense, or just whipping out crochet hooks and giving someone a stuffed animal.