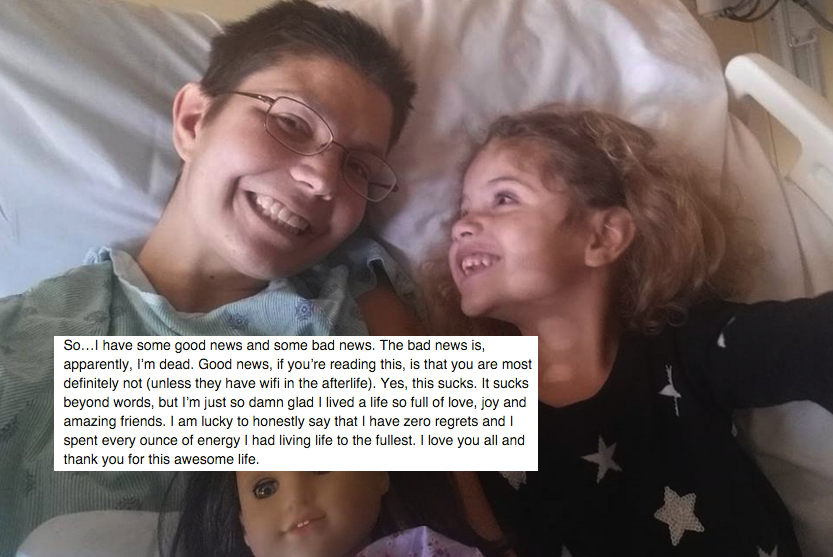 Heather McManamy endured through a long struggle with cancer, and toward the end, she penned a letter that she asked her husband to share after her death.
Her letter isn't so much a "goodbye" as it is a celebration of her life. Riddled with humor, jokes, and sound advice, every single one of us will be able to take something from Heather's post.
She begins with this introduction that gets straight to the point:
Then, in the mold of a phenomenal mother, talks about how she would like her death addressed with her daughter.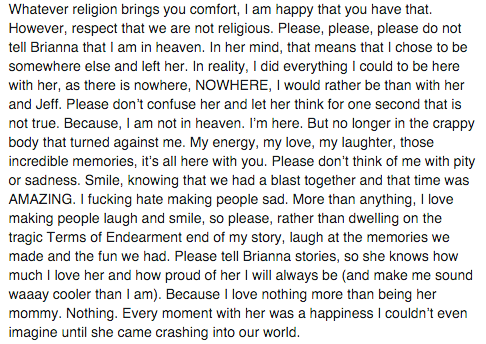 Then she made a series of very deep reflections on her life and legacy.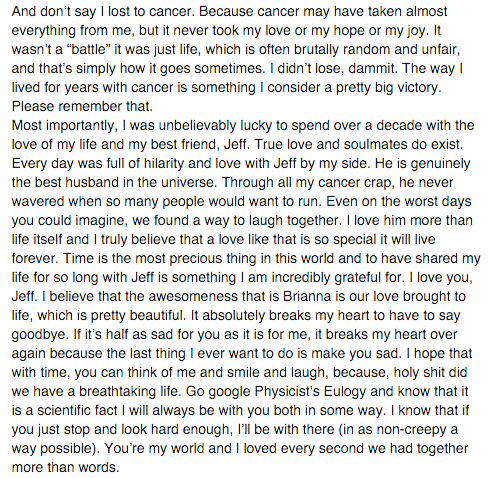 She then concludes, somehow writing a paragraph that is both hysterically funny and profoundly moving. She urges people to dance their hearts out at her funeral, and then to treasure every single day of life.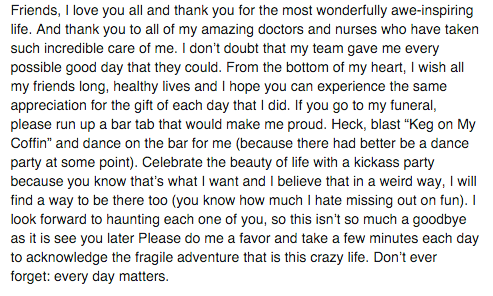 Heather's post has gone viral, being liked almost 20,000 times. You can read the whole post, in it's inspirational entirety, below.