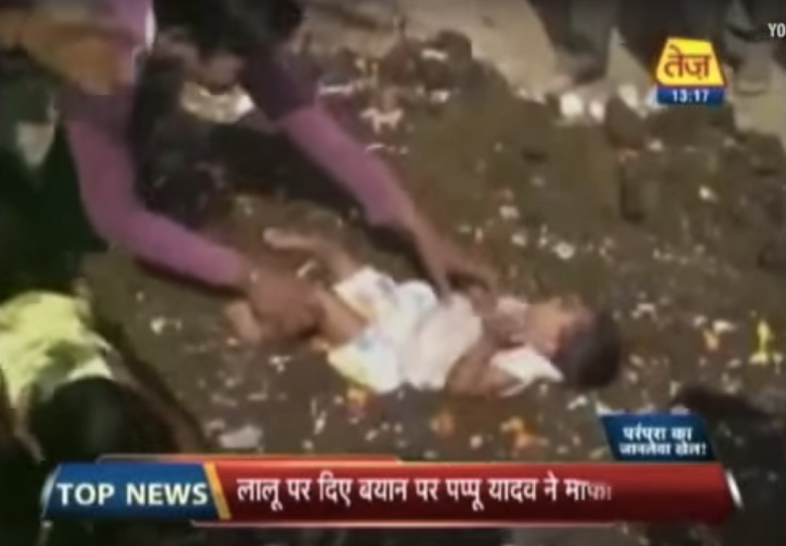 The internet has recently become fascinated with videos of parents dunking, smearing, and sometimes pushing, their children into giant piles of cow dung.
"Oh, you don't want to go into the cow dung?? Sucks to suck, *pushes*"
This is an unusual tradition that takes place in the Indian village of Betul. The people of the village believe that the cow dung has medicinal properties that will keep their children healthy.
These babies, unsurprisingly, don't look very happy to be swimming in cow manure.
The practice occurs a day after the India's festival of lights. The cow is an extremely sacred symbol in Indian culture, representing wealth.
The entire village saves their cow dung in the weeks leading up to the ritual, and then, from dawn to dusk, children bathe in the cow manure until everyone has had to their chance.
https://www.youtube.com/watch?v=YcSJaZOHxG4
Honestly, I hope this ritual is effective, because I think anybody who is dunked in cow shit deserves some good luck.