With the recent controversy surrounding refugees, Humans of New York — the inspirational Facebook page that photographs people in New York City with a snippet of "their story" — has been applying a special lens to feature asylum-seekers.
This story is one of the most powerful I have ever seen on HONY. It follows the life of a Syrian refugee who built up a life in Syria, lost much of it, and desperately sought a way to survive.
1.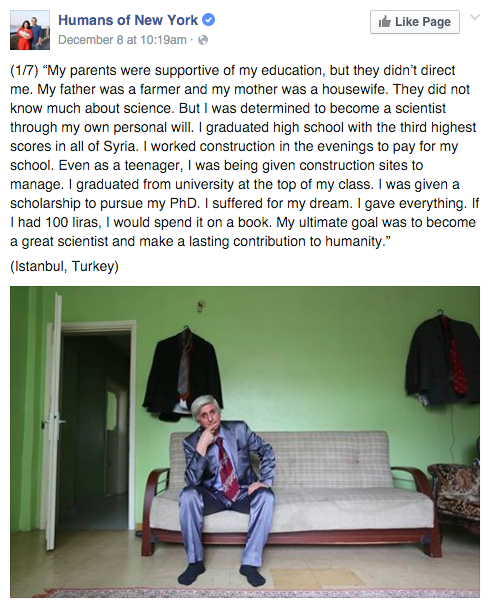 2.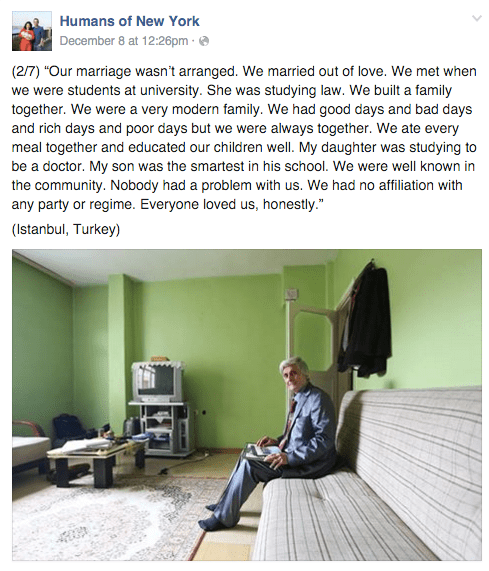 3.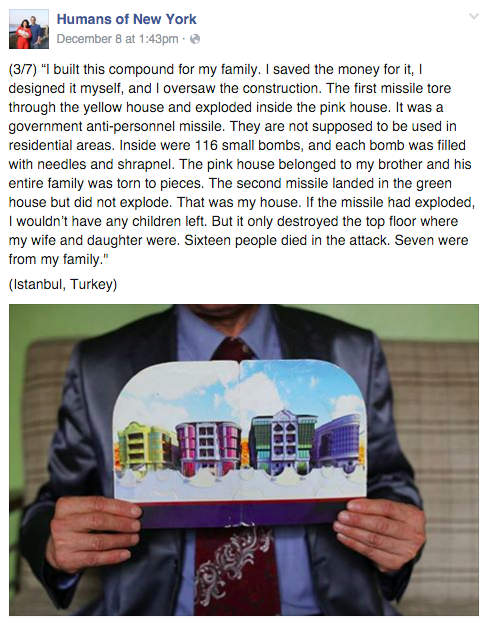 4.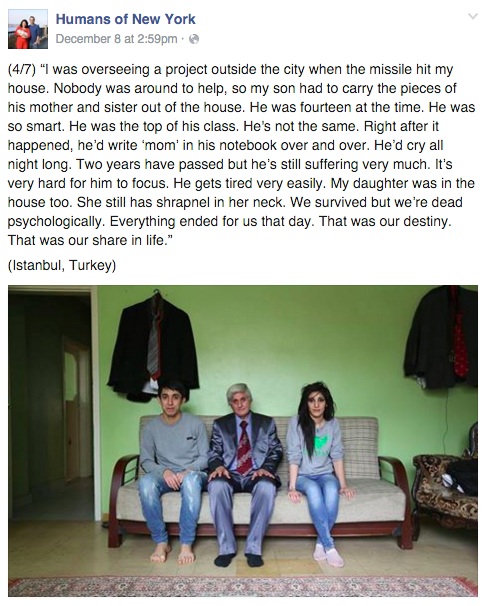 5.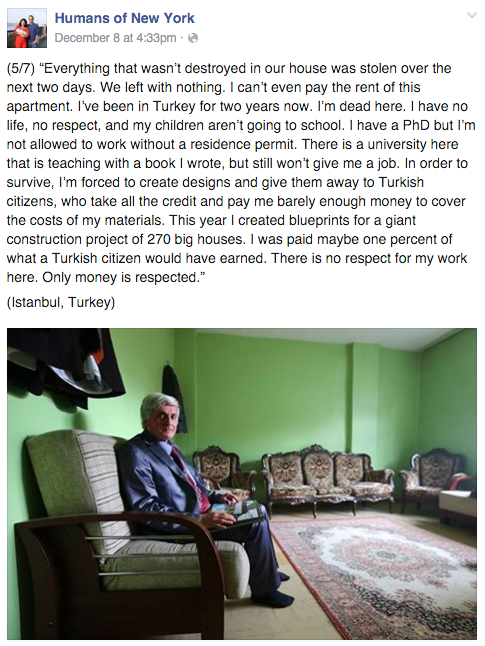 6.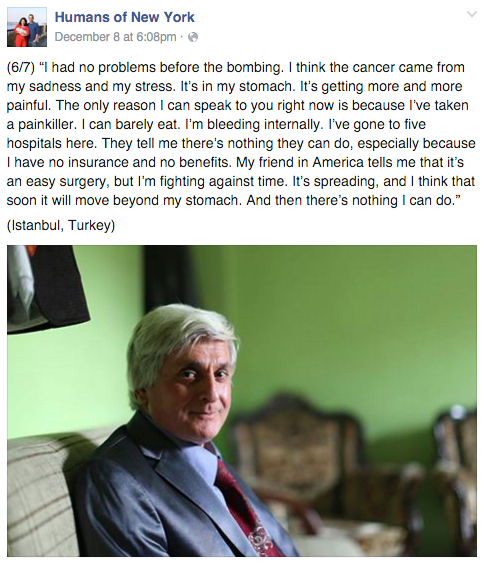 7.
And then, at the end of it all, even President Obama chimes in:

Hopefully by hearing real stories from real people who have escaped true horror we will become united in our common humanity and open our arms instead of closing our hearts.