Meet five-year-old Safyre. Safyre was the lone survivor of an arson fire that killed both of her parents. When found by firefighters, she was clutching her father's chest who had died attempting to protect her.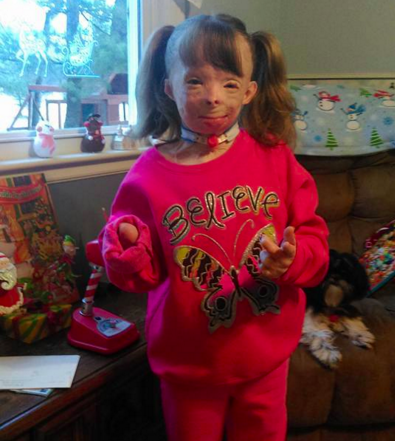 Despite everything she's experienced, including the treatment of the 75% of her body that was covered in burns, and the amputation of her right hand and left foot, Safyre has remained joyful.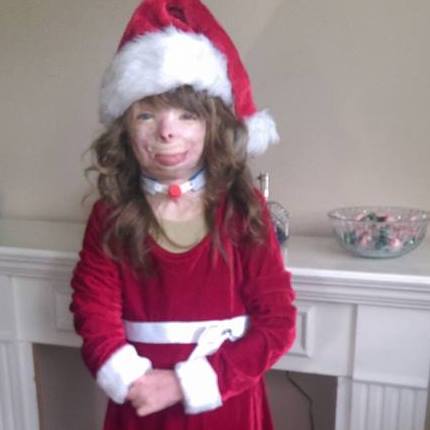 With everything Safyre has gone through, she truly deserves the world. But this Christmas she is asking for something far less: just some Christmas cards.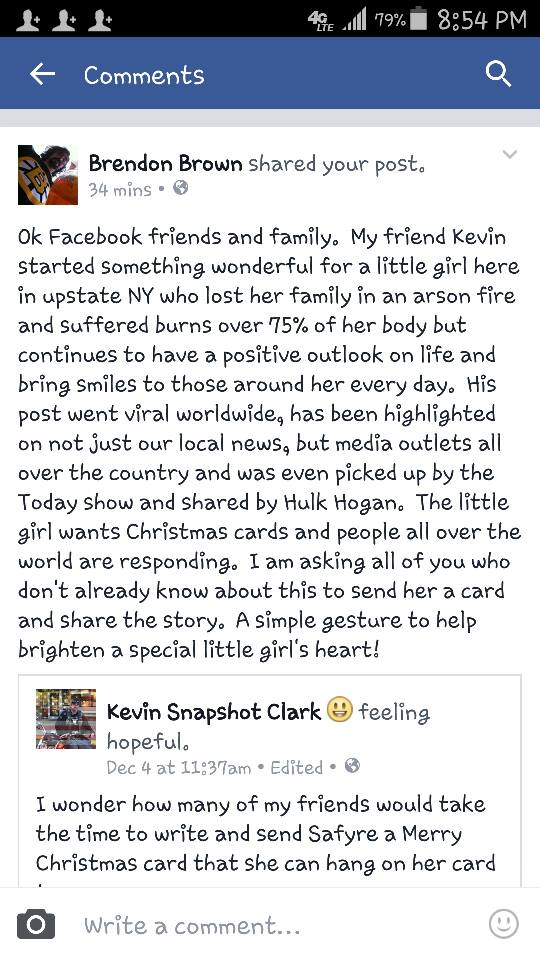 What initially became just a gesture among friends has exploded out across the internet and media all over the country.
Maybe if you have a spare second and a stamp, send a postcard to this little girl?
Safyre

PO Box 6126

Schenectady, NY 12306

USA.
The family also has a fundraising page to help cover her assorted medical expenses, and while the goal has already been surpassed many times over, it is still worth sharing. You can read more on the official Facebook page.
My parents once told me, "Santa Claus isn't real." After seeing these responses from so many people from so many different places, I'm not sure that's true. Happy Holidays.