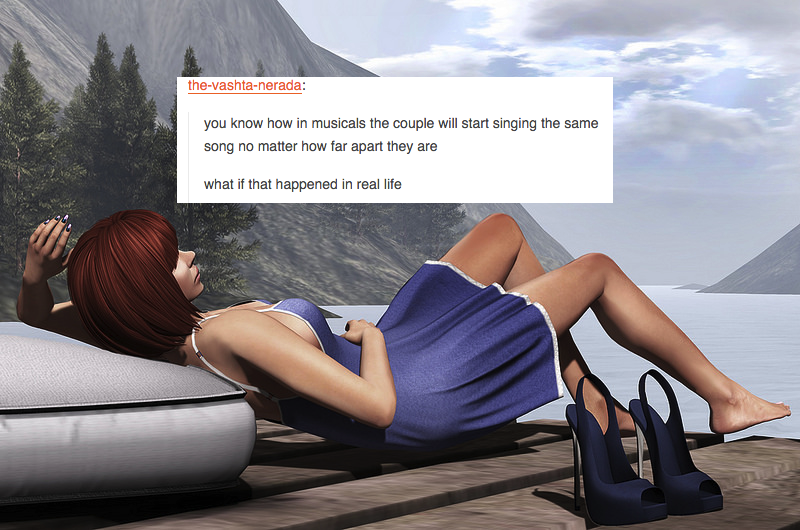 You know those days where you have a song in your head that YOU CANNOT FOR THE LIFE OF GOD FORGET?! Like, the precise answers to tomorrow's chemistry test just float right out of your brain, but the lyrics to this godawful. annoying. song. just. won't. leave.
Well, maybe there's a reason for that.
It all begins, as these weird theories often do, with a question on Tumblr: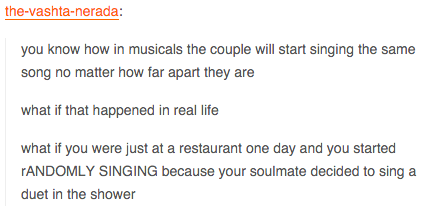 Wait, it all comes together…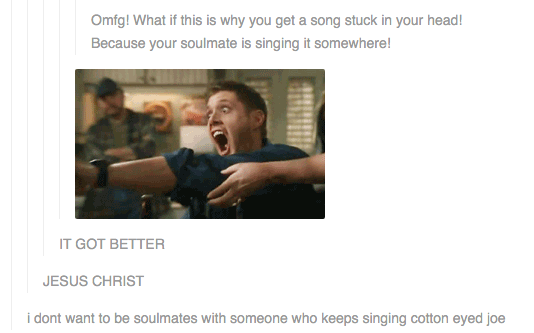 So, next time you are annoyed at having a song stuck in your head, just think: maybe it is because someone out there is madly in love with you!