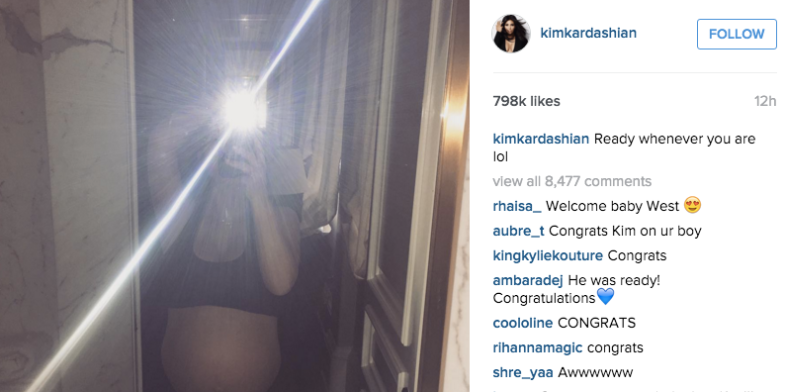 Early Saturday morning Kim Kardashian West and Kanye West welcomed their new baby boy into the world. This is their second child after Baby North was born in 2013, and literally the entire internet is excited to meet the newest little member of this adorable clan.
The birth was foreshadowed by many Kardashian fans by an Instagram Kim posted last night, saying "ready when you are lol."
Hopefully his name with be "South??"
1.
2.
3.
4.
5.
6.
7.
8.
9.
10.
11.
12.
Though, there will always be haters, of course.
Oh well, I guess cute babies don't make everyone smile. They make me smile though!