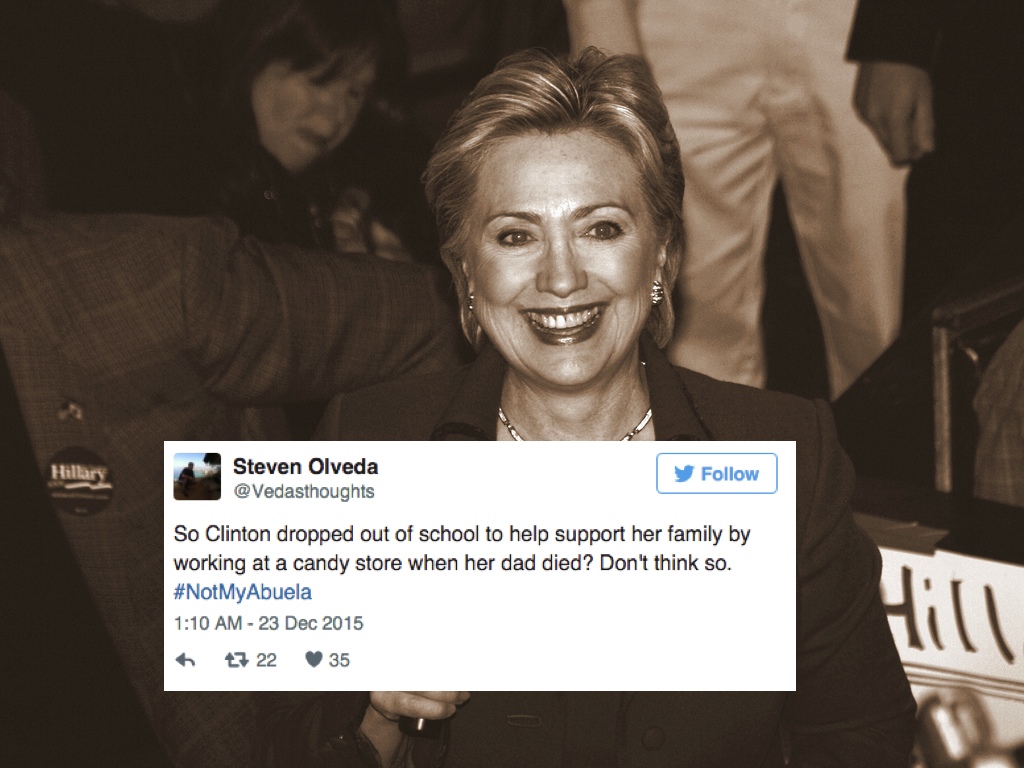 Today the Clinton campaign released a list, "7 ways Hillary Clinton is just like your abuela." Abuela, of course, being the Spanish word for "grandmother."
Now, lists are great. Lists can help speed up the process of organizing and disseminating important information. Lists become predictably less helpful, however, when they are used to claim ownership over a specific identity that one does not hold.
Many people also saw the post as a direct attempt to pander the hispanic community, as the list was pretty much devoid of content. For instance, some of the "ways" Clinton was similar to "your Abuela" included her ability to read stories or the fact she "knows what's best."
People have responded with #NotMyAbuela, a trending hashtag campaign where folks are firing back, saying that Hillary Clinton is not similar to their Abuela.
1.
2.
3.
4.
5.
6.
7.
8.
9.
10.
11.
12.
13.
14.
15.
16.
The Clinton campaign has since changed the title of the list post to "7 things Hillary Clinton has in common with your abuela."