For many families getting a picture with Santa is a holiday-time rite of passage.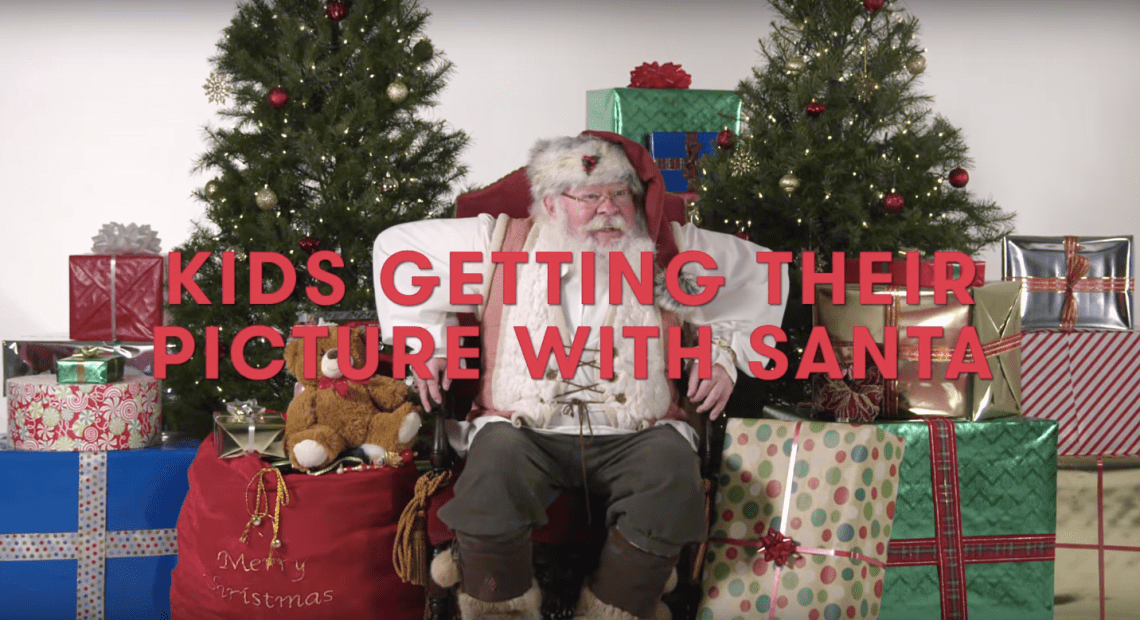 Some kids love it and are all smiles!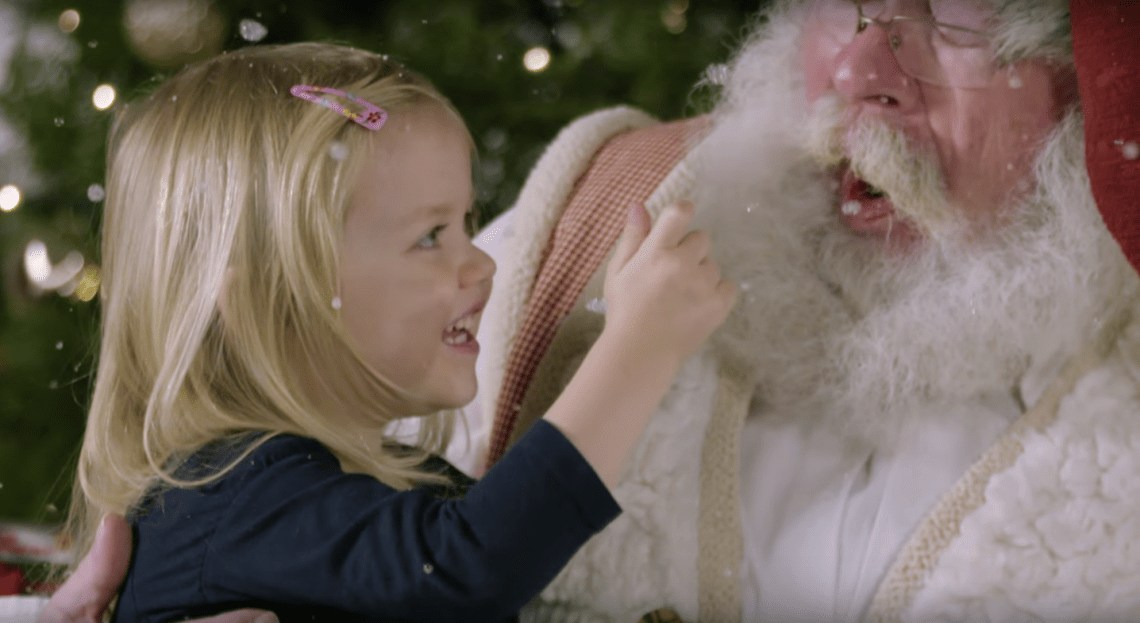 Some kids might just be using this opportunity to kiss up to the big man. Like, look at this kid. He def thinks he just snagged some extra presents with his hug.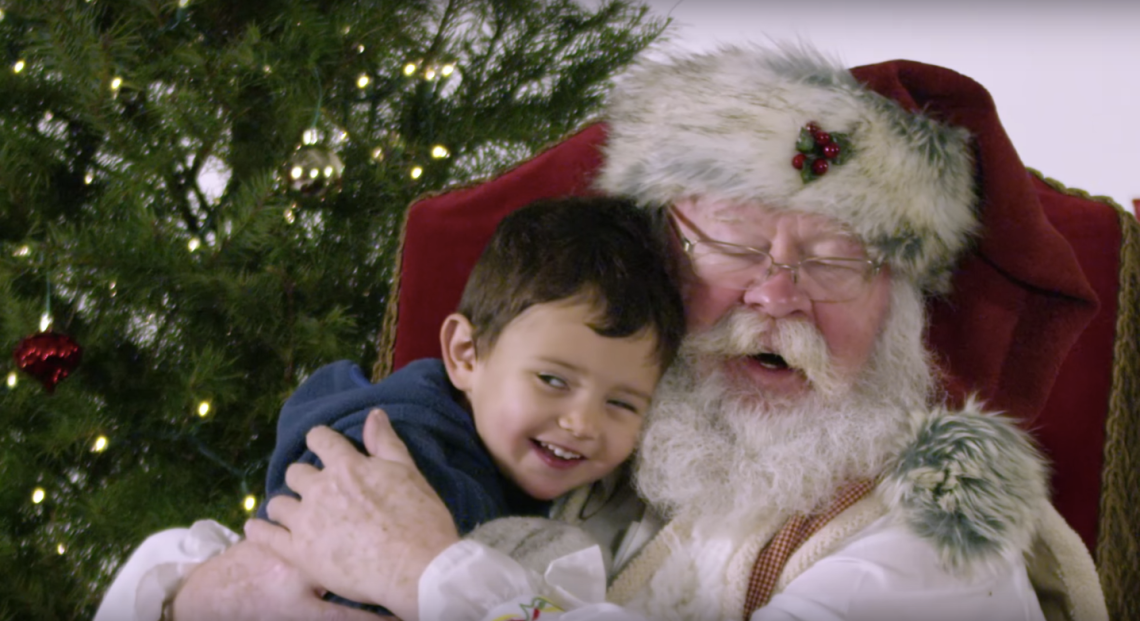 And other kids just don't know what the heck is going on, and are just v. unhappy
Like, look at these kids.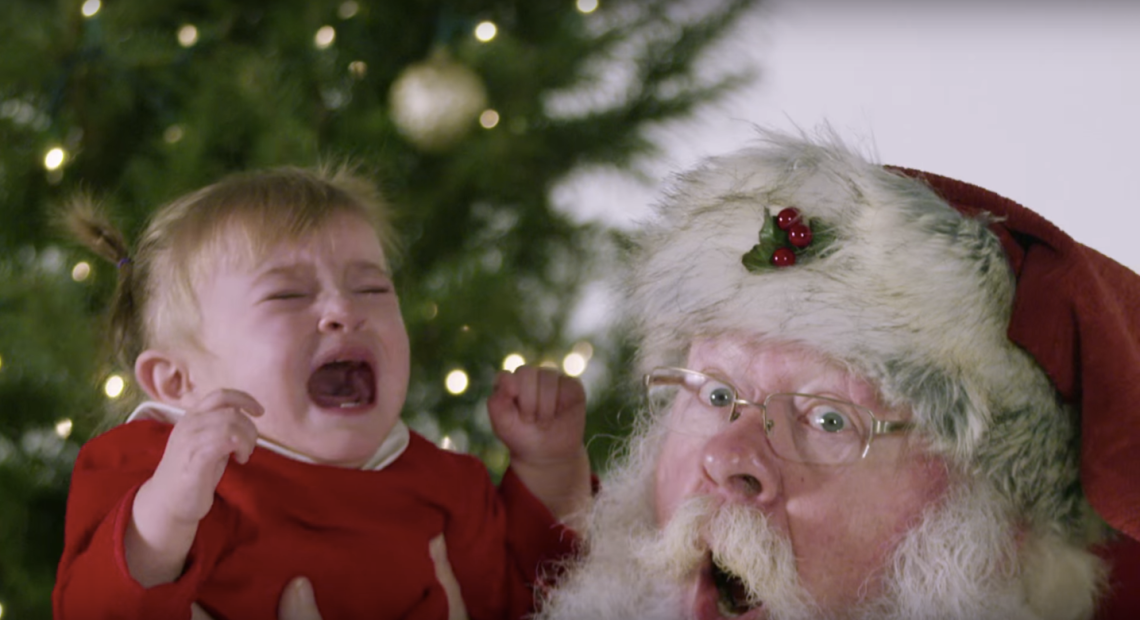 They don't like this. Not one bit.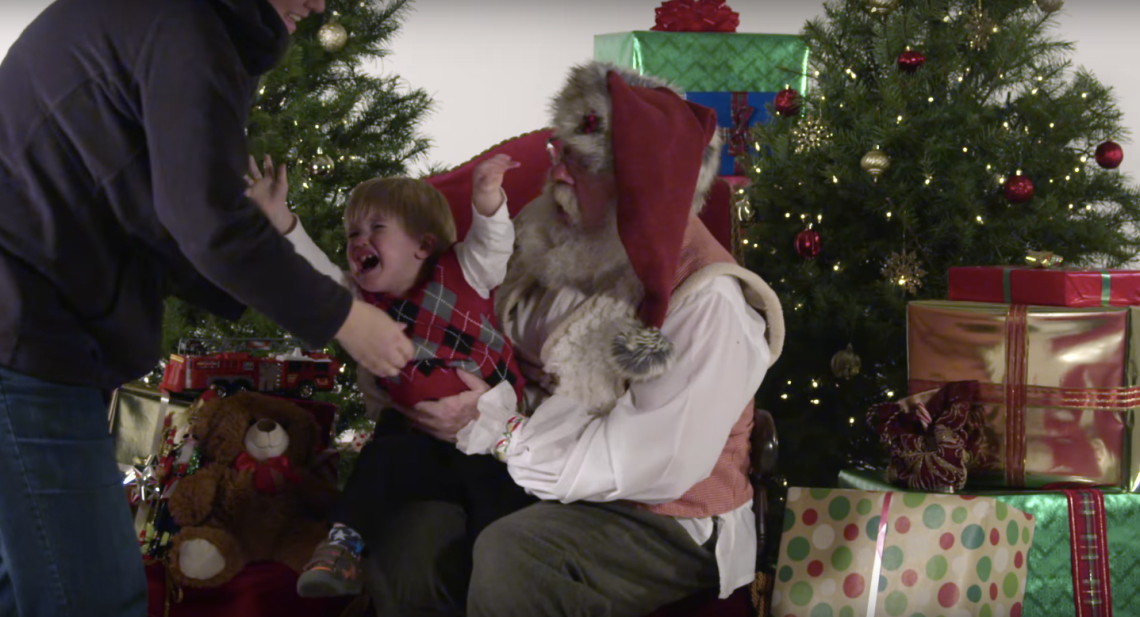 "Like who is this guy you are dumping me on??" the baby thought probably.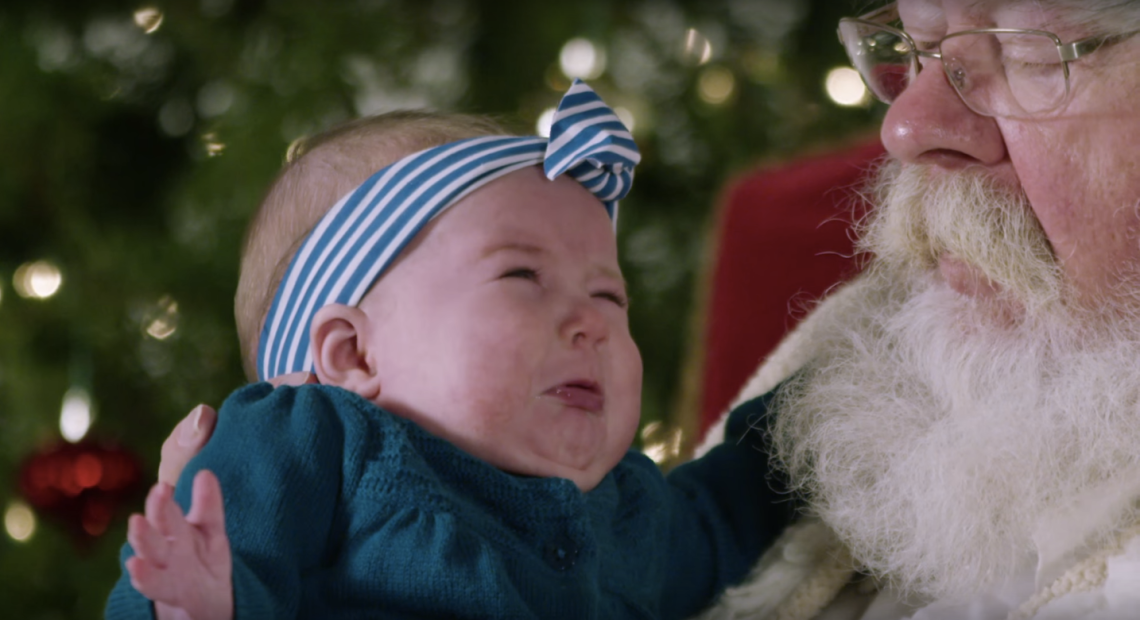 Watch the complete hilarious video of kids getting their photo with Santa!
These faces basically sum up what my holiday spirit will be standing in a department store line later tonight.