An hilarious Tumblr account by the name "Obvious Plant" decided to have a little fun with some Black Friday shoppers.
They posted these hilarious fake "sale" posters on his local Target store's bulletin board.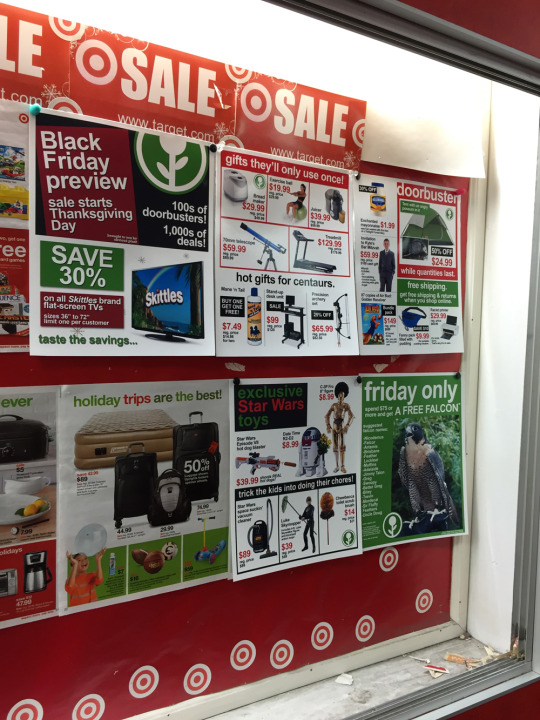 Like this one that promises 30% off all "Skittles" brand televisions. Skittles, of course, being more well known as candy manufacturer than an electronics vendor.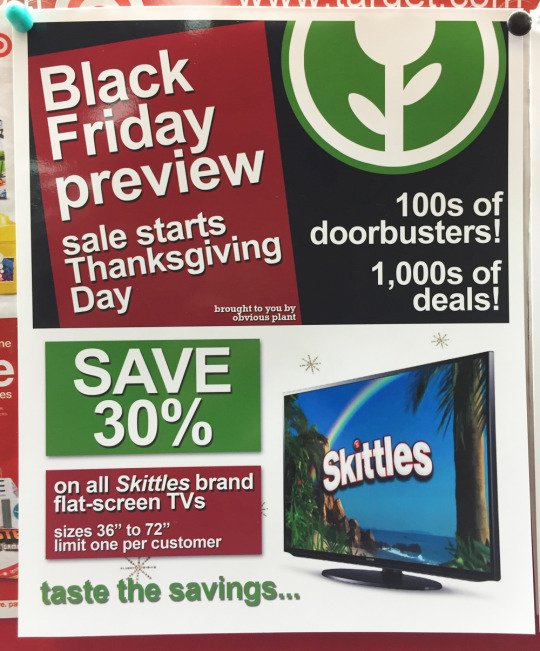 Or these ads that boast "hot gifts for centaurs."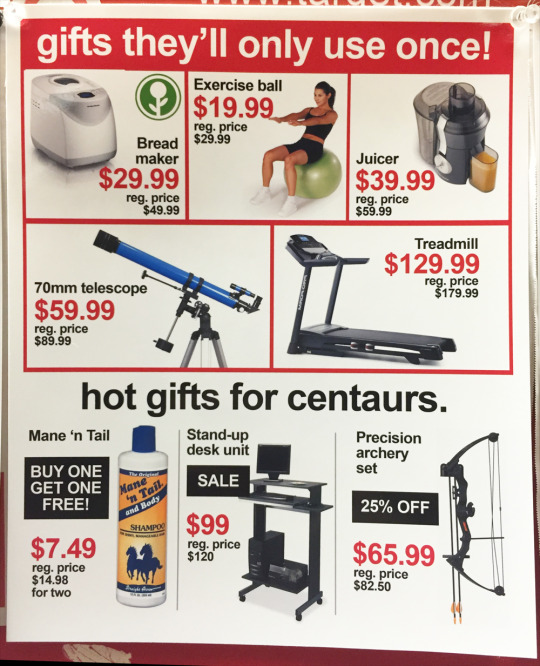 UNTIL ONLY 8:00AM ON FRIDAY — Free angry possum with every tent purchase!!!!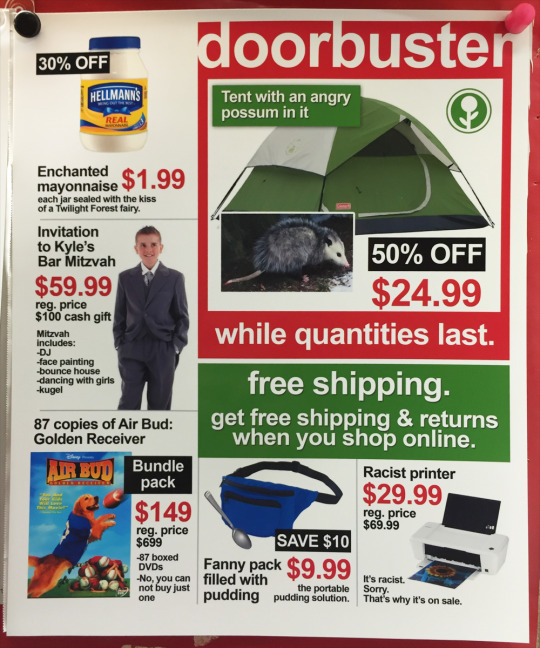 And right in time for the new Star Wars movie, get a kid in your life the new C-3P "Fro" action figure.
Finally, at Target stores only, get a free endangered bird when you spend $75+
This is very well played.