"The Whisper challenge" is a game that requires one person to wear headphones blasting loud music, while a friend says a phrase, and the player wearing headphones attempts to guess the phrase over the sound of the loud music.
And it's through this game that a son decided to tell his parents that they were about to become grandparents.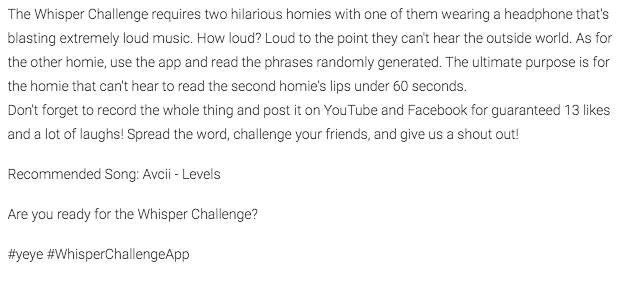 The game starts with both the Grandmother-to-be and Grandfather-to-be getting their phrase.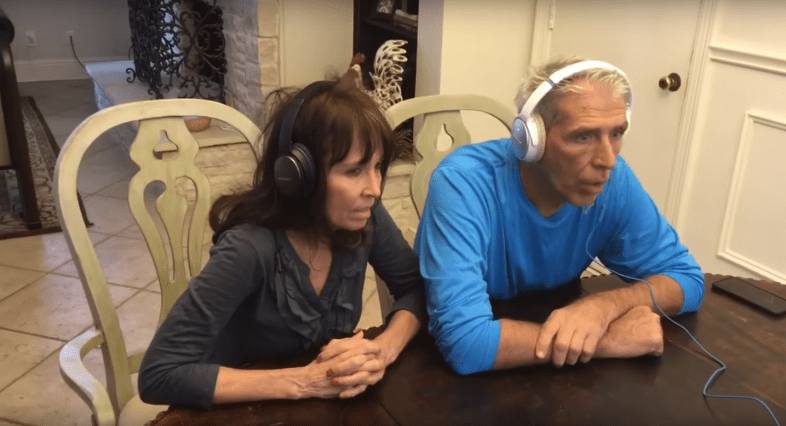 Naturally, mom figures it out in like five seconds.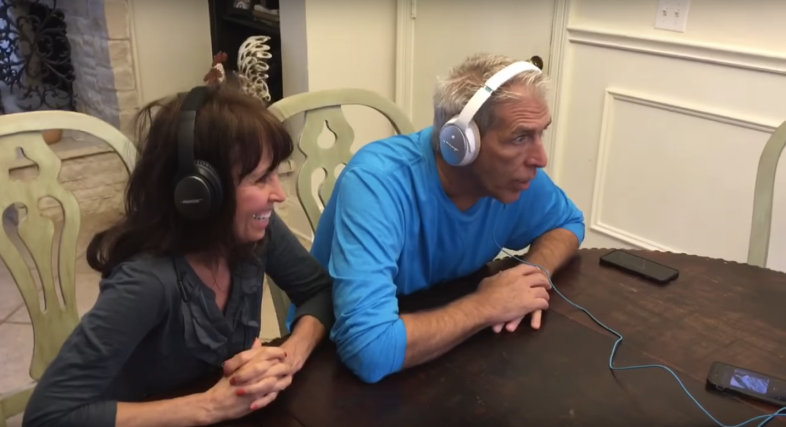 Dad works hard to figure out it, but he has to make some hilarious guesses before it all comes together.
"I'm going to behave?" He guesses.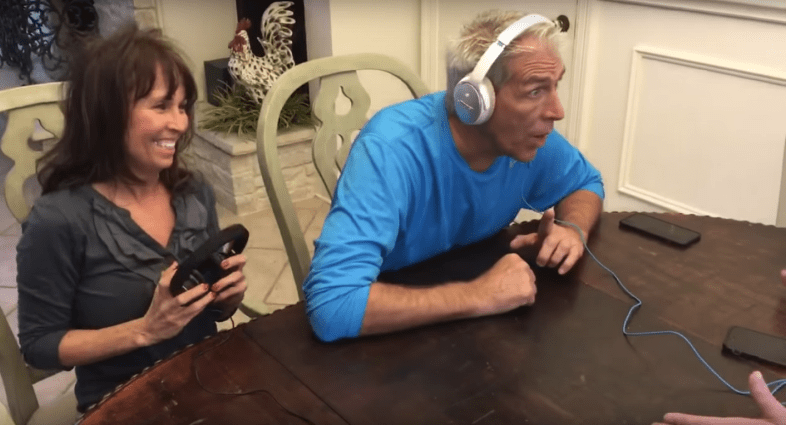 "I'm a father!" He throws out.
"I'm a great father?" He suggests, getting really really close.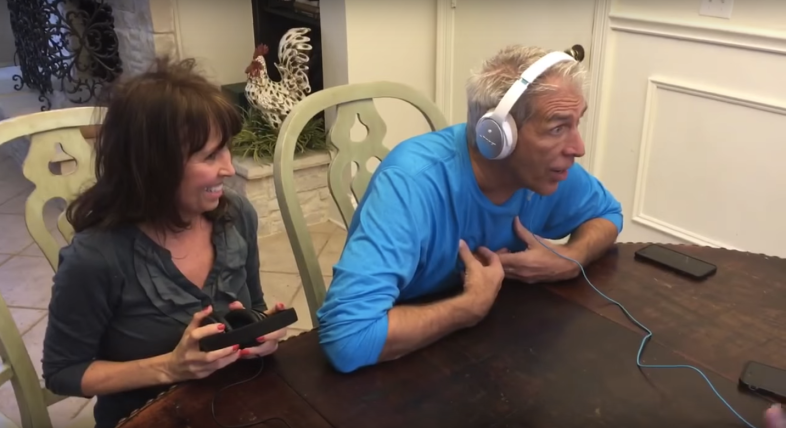 Then he gets it.
"I'm going to be a grandfather!"
….
Wait for it —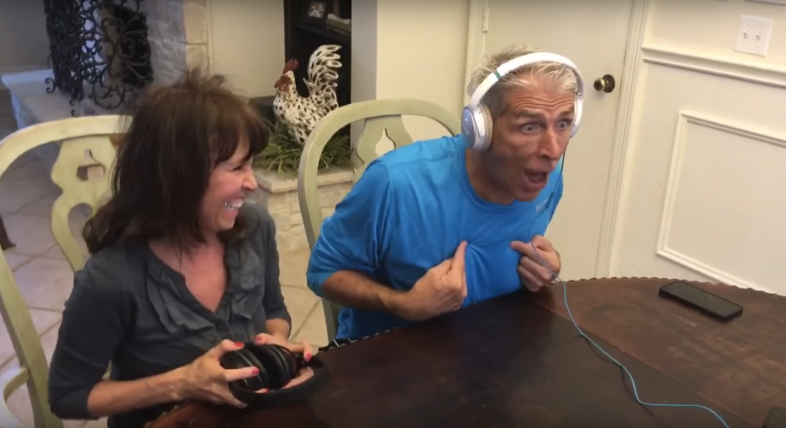 "I'm going to be a grandfather!?!?!!" He exclaims before jumping out of his chair in jubilation.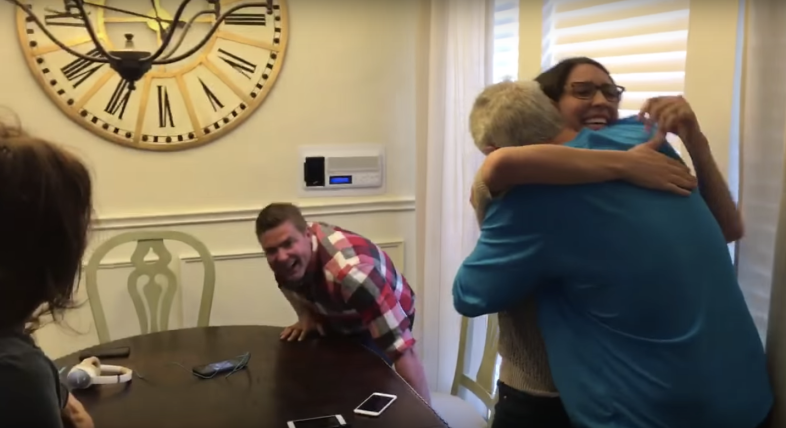 This might be the best pregnancy announcement in history, and you can watch it all below:
This makes my heart sing.