This week featured the exciting conclusion of the Hunger Games series, a world-renowned set of films that told the story of the dystopian nation of Panem and their bloodthirsty games.
Kurt and Bart discuss designing for Jennifer Lawrence in @TheHungerGames: https://t.co/isB9AelazJ pic.twitter.com/RwVCef1MMm

— WWD (@wwd) November 20, 2015
One of the movie's stars, of course, is the phenomenal actress, Jennifer Lawrence playing the part of Katniss Everdeen.
You can take a ride through Panem via a hovercraft at Dubai's #TheHungerGames theme park: https://t.co/q0I2BY7p0Z pic.twitter.com/dYNoAClrTo

— Entertainment Weekly (@EW) November 17, 2015
The fate of Panem rests with Katniss Everdeen in THE HUNGER GAMES: MOCKINGJAY, PART 2 https://t.co/AeGFEt3Wjt pic.twitter.com/XaZq0B2TZh

— Alamo Kalamazoo (@AlamoKzoo) November 11, 2015
Naturally, as the lead, one would expect Lawrence to be featured on tons of advertising material. And she totally was!
ICYMI: Enter our competition to win a #Mockingjay poster signed by @samclaflin! (UK only) – https://t.co/ttDD1Kj1QK pic.twitter.com/XSayzhyqQk

— Sam Claflin Fans (@SamClaflinFans) November 17, 2015
I just passed by Bel Air and I JUST SAW THEM PUTTING UP THE MOCKINGJAY PART 2 IMAX POSTER AHHHH this one!!! 😍😍😍😱 pic.twitter.com/ZMW6bUi4zp

— daisy 🥀🌘🐸 (@DaisyFromMars) October 22, 2015
Except…not in these Israeli towns: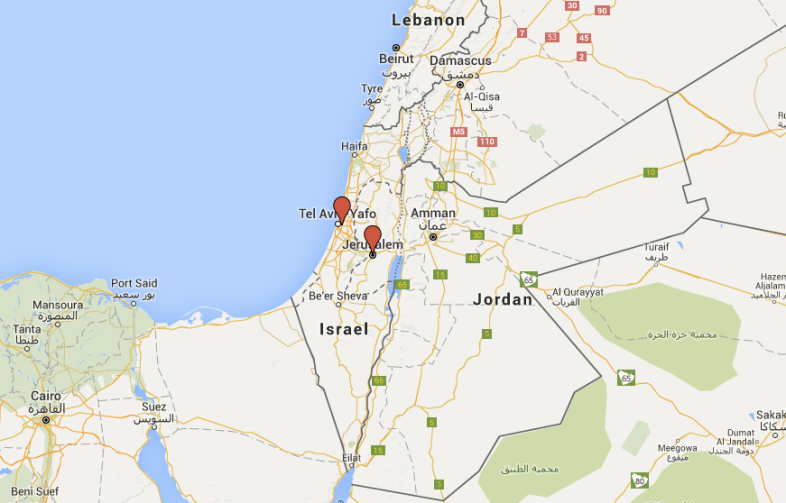 Both the cities of Jerusalem and Bnei Brak (and reportedly others) deleted the image of Lawrence from the Mockingjay advertisements, leaving just the mockingjay in the posters.
Seems the Hunger Games isn't running posters w/J Law׳s face/body in Jerusalem BC fear vandalism by ultra-Ortho men. pic.twitter.com/sNC5m19GqD

— Rabbi Danya Ruttenberg (@TheRaDR) November 18, 2015
The reason? Because Jennifer Lawrence is a woman.
The city of Bnei Brak has a longstanding ban on women in advertisements, as they feel that they could "incite the feelings of the city's residents."
The PR firm stationed in Israel said they removed Lawrence from the posters in Jerusalem, not because it was against the law per se, but because they "discovered that public posters with the image of a female are often torn down in Jerusalem."
Someone needs to let Katniss' arrow cut through all this bullshit misogyny.
How Many Hidden Symbols Can You Spot In This 'Mockingjay – Part 2′ Poster? http://t.co/OIwF8iqm7Y pic.twitter.com/f4FlOr9wVo

— Football Zone (@SportsClips365) October 7, 2015
brb I need to go deal with this in a Lawrence-inspired way.
Jennifer Lawrence was taking shots on the #HungerGames red carpet like a BOSS. https://t.co/8nwVbF2uL9 pic.twitter.com/W7vP83CPwy

— HollywoodLife (@HollywoodLife) November 19, 2015
Happy Hunger Games!